How To Improve Patient Collections? The Ultimate Guide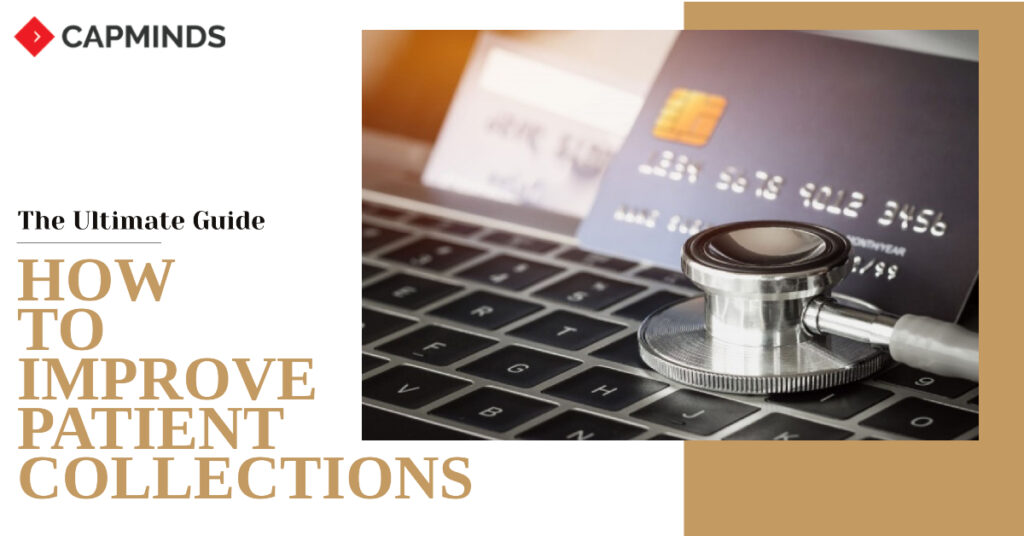 Why improving patient collection important?
Improving patient collections is one of the important key components of effective revenue cycle management. Medical payments have undergone a drastic change over the past few months due to the COVID -19 and patients are becoming increasingly affected by the rising healthcare costs and expensive medical bills.
This is not the end, the burden of medical bill payments continues to fall on the patients. In return, healthcare providers must adjust their collections to reflect the new demands of the healthcare industry especially to avoid the medical cash flow targets issues.
Do you know that the patient copays alone make up about 20% of a doctor's office revenue, but most of the medical practices only collect 60% of patient copays? This fall down in collection rate along with the expensive demands of preparing for ICD-10 and meeting meaningful use requirements would be a struggling issue for your practice. So improving your patient payment collection should remain as your top priority in your financial plan. If not, definitely your practice will be at risk.
RELATED:
THE ADVANCED GUIDE TO ICD-10 CODING SYSTEM IN MEDICAL BILLING
HERE IS HOW COVID-19 IS CHANGING THE REVENUE CYCLE
Patient Volume: Why it matters?
Patient volume is what makes your practice. In this pandemic situation, the patient's hesitation to visit medical practices is the major reason for lower patient volume. A recent study found that nearly 29% of adults were delaying their medical care due to fear about COVID-19. It doesn't matter how you provide the best care to patients, if you can't able to maintain a consistent amount of patients means definitely you'll lose revenue.
If your practice revenue continues to suffer from the pandemic, improving your patient payment collections process could help you maintain good cash flow. In order to do so, identifying the areas which need to be improved in your collection methods will help you to proceed further in the right way. Here are the 7 proven ways to improve patient collections in your practice.
7 proven ways to improve patient collections in your practice
1. Collect patient contact and insurance information accurately
When a patient calls your practice to make an appointment for the first time, the front desk office staff is responsible to collect the complete patient information including contact address and insurance details. Instead of directly asking and making a note of patient information, it's well and good if you provide an option to your patient to email their complete details.
If you are using any patient portal software or online appointment scheduling tools, then make sure that they have the necessary fields to collect and update patient information. Always ensure that the contact information is accurate and up-to-date during the patient's visit. Because ensuring accurate patient records will allow staff to verify coverage and follow up with the patient throughout the treatment and patient collections processes.
It is important that you have all the necessary consents to utilize electronic messaging via text and email. Consents must include the patient's acknowledgment of receipt of PHI and must meet all federal and state guidelines including TCPA.
2. Make use of the Patient portal to collect payments
If you want your patients to pay bills on time, the best way is to make your payment process easily accessible. Allowing patients to pay online with a credit card is one way to do so. But collecting payments via patient portals will help you to make the collection process faster and help to satisfy meaningful use.
RELATED: 6 UNIQUE TIPS TO IMPROVE YOUR PATIENT PORTAL USAGE
3. Identify any outstanding balances are there
Before or during the time of providing care, first, verify the coverage with payers and clarify payer rules. This will help you to identify any changes that have occurred in any patient collection process, what portion of charges for the expected treatment will be covered, and patient responsibility for payment.
4. Implement the right payment policy
The right way to collect patient balances is to require patients to cover copays during the time of check-in. Create a medical office payment policy to ensure patients are aware of this requirement. Then, it is better to include a patient responsibility agreement in your check-in paperwork for patients to sign. This policy is to provide your patients and your staff a clear guideline about payment collections. In addition to this, use a secure patient messaging platform to send automated appointment reminders communicating what's due at the time of service.
5. Offer payment plans
Payment plans can be a better choice if your patient population is motivated to pay but just can't pay the whole bill upfront. Offering flexible payment options will help your practice increase payment collections and give patients peace of mind knowing they can pay for the treatments they need.
Consider offering these payment plans to patients who are receiving larger bills and say they're unable to pay the full amount right away. And also train your staff on how to explain these options and track them properly. Also, make sure whether the payment plans meet all state and federal guidelines.
6. Accept multiple payment methods.
Increase your patient collections by offering a variety of payment methods. The payment methods should include cash, credit/debit card, visual checks from their checking or savings account. According to 2019 rankings, 79.1% of people are using smartphones in the U.S and 47% of U.S smartphone users are saying that they couldn't live without their mobile devices. So offering an easy to use and convenient online payment tool in your patient portal can also help to improve your patient collections.
7. Go with the best medical billing software
Medical billing software can help you to streamline your patient collections process by tracking the payment details including past due bills, automating late fees, and identifying patients who are behind. Although purchasing billing software comes with a price tag, it's a cost-saving approach and boosts your payment collections rate.
RELATED: PROACTIVE MEDICAL BILLING TIPS TO INCREASE REVENUE
How CapMinds help you to improve your patient collections?
CapMinds Medical billing services can help you boost practice revenue and achieve your financial goals. We offer a simplified solution that focuses on essential billing services including insurance verification, certified medical coding, claim submission, denial management, patient billing, and reporting and more advanced services to protect your cash flow and help to improve your patient collections.