Smart Guide To Value Based Care & Care Coordination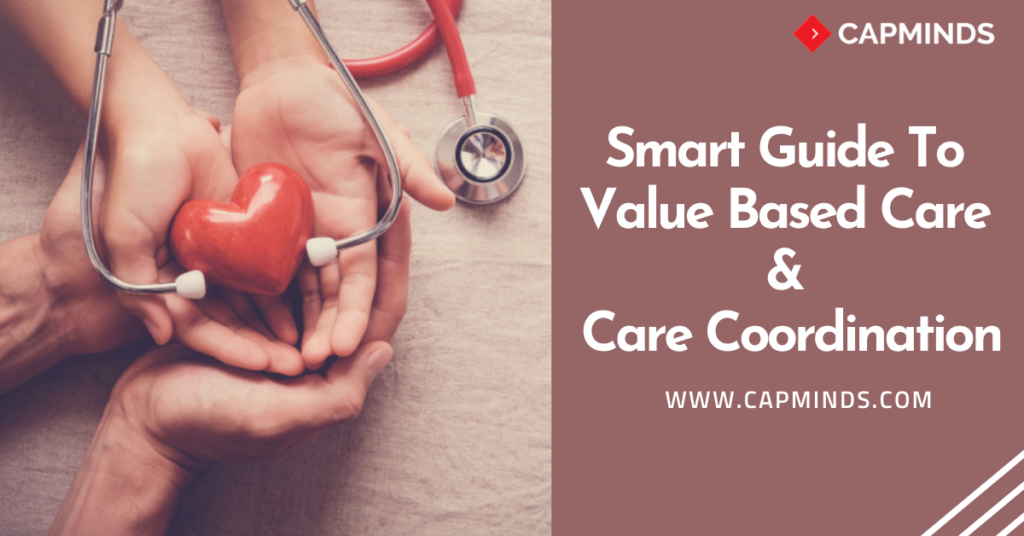 As healthcare shifted towards value-based care, the importance of care coordination has been gradually improved. The healthcare organizations that are currently participating in value-based care models are facing a huge set of challenges with integrating, managing, and tracking care coordination and communication capabilities within the provider's network. Why because care coordination serves to be very crucial in improving patient outcomes.
The poor coordination not only costs billions of dollars to the healthcare industry but also creates a negative impact on patient outcomes. In the U.S. healthcare system, almost 80% of medical errors include miscommunication during care transitions. It results in costly readmissions, missed appointments, medication errors, and more. This article explains how value-based care can achieve seamless care coordination and how both relate to each other.
How Value-Based Care & Care Coordination Related?
Value-based care focuses on the quality of care provided to the patient, rather than on the number of times a patient is seen by a provider. When a patient is seen by multiple providers, such as a primary care physician and one or more specialty providers, that patient's care must be coordinated between those providers to ensure that the care provided by all is efficient and effective. Lack of proper care coordination can be costly, both in terms of financial expenses and in terms of patient health.
Value-based care coordination entails proper communication and sharing of medical information. As an independent primary care physician, you need to know which physicians are caring for your patient as well as which lab tests or medications other physicians have ordered. Otherwise, costly mistakes can be made and the level of care you can provide your patient can be diminished.
Financially, value-based care coordination can help reduce costs incurred both by the patient and the independent physician. When reimbursement is based on the quality of care rather than the quantity, your emphasis has to be on optimizing each patient visit and ensuring that your patient is knowledgeable, leaving your office with the appropriate treatment plan. Otherwise, time and money can be wasted on unnecessary repeat office visits, lab tests, and even hospital admissions.
The Move Towards Value-Based Care
The push for collaboration in health care complements value-based care models, which pay health care providers based on the quality, rather than the quantity, of their care. That's because effective communication among providers helps them understand a patient's comprehensive health history — not just the particular medical issue they're treating. This reduces redundant tests and inadvertent errors such as potentially harmful drug interactions.
Though teamwork sounds like a commonsense practice, it's far from routine in the health care industry. In fact, up to half of the roughly 100 million referrals made to medical specialists each year are not completed, leading to missed or delayed diagnoses and treatment, according to the Institute for Healthcare Improvement.
The problem stems, in part, from the traditional fee-for-service reimbursement model, which pays doctors and hospitals based on the volume of services they perform, such as office visits or tests. Fee-for-service systems do not encourage communication and cooperation with providers in other health care segments to deliver care efficiently and holistically.
Top 3 Goals For Improving Care Coordination
It is impossible to get a complete picture of your provider ecosystem when disparate EHRs cause data silos. However, when your network is connected using a digital platform, your organization will be equipped with insights needed to identify problem areas and opportunities for improvement. Here are four ways to solve care coordination problems:
Digitize Referral Communication
Most manual, outdated communication processes have been digitized in every industry in today's modern world except healthcare. More than 75% of healthcare's referral-based communication is still sent via fax, but only 54% of faxed referrals result in scheduled appointments for patients, and 25-50% of referring providers don't know if their patients saw the specialist. Not only do value-based organizations struggle with closing the loop, but they are unable to hold providers accountable for the patients they should be seeing. By implementing a digital technology platform across your network, care becomes more accountable, traceable, and coordinated.
Add Clinician Notes To The EHR
This goal speaks to the importance and needs for digital communication to fully replace inefficient manual processes. With a staggering 63% of referring physicians dissatisfied with the current referral process due to lack of timely information and inadequate referral letter content, there is a massive opportunity to enable more informed, collaborative care for patients. Provider-to-platform direct messaging enables seamless and real-time communication.
Check The Status Of Patients
This is the foundation of successful value-based care. If you can't identify where your patient is, where they are going and the outcome of suggested care visits, you can't ensure they've received the care they need. The primary value of a connected network is transparency and accountability for both sides of the referral with nothing slipping through the cracks. Updating and changing statuses on outgoing referrals is the simplest and best thing your referral network can do to ensure a valuable transition of care.
Final Thoughts
The move towards value-based care is improving in today's healthcare industry. During this precious time making proactive decisions is very crucial to ensure patients are receiving value-based care promptly. CapMinds EHR solution offers you the right ways to use advanced technologies to coordinate care seamlessly and efficiently. See how our cloud-based EHR platform can help you and your patients to make informed clinical decisions to value-based care.