The Power Of Telehealth Video Conferencing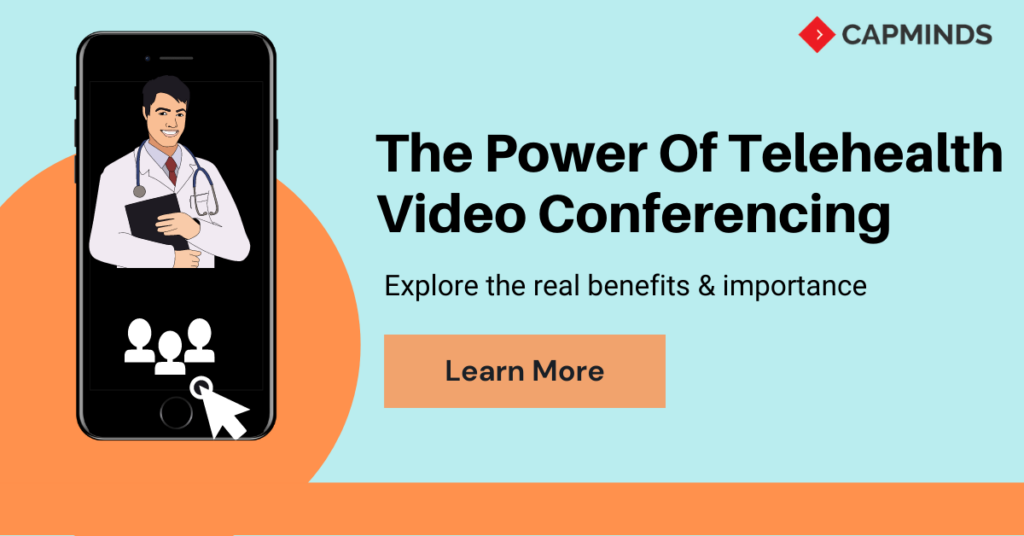 With the thousands of software and other platforms for people to communicate and access care remotely through telehealth services that are very popular these days, this is truly the age of telehealth.
In today's digital healthcare world, telehealth video conferencing is a super cool solution to improve the quality of healthcare services delivered to patients. Video conferencing has been already added up to the list of advanced communication technologies used in the healthcare sector. With the modern term telehealth, video conferencing technologies have gained attractive growth in the field of patient care delivery.
There are plenty of insights and blogs available on Google about the power of telehealth and how telehealth is creating a great impact on healthcare practice revenue goals. Here, we will discuss the importance and benefits of using telehealth video conferences for your healthcare practice.
The importance of video conferencing in healthcare system
Video conferencing is a part of the telehealth model that helps to build an effective patient relationship. In the wake of the Covid-19 outbreak, telehealth video conferencing has become a necessary tool for all the fields, especially in the healthcare sector – which made remote care possible and easy.
With the fruitful benefits of telehealth, healthcare practices, clinics, and other medical centers are started upgrading their means of communication with their patients by implementing the best telehealth software.
Does a big question arise about what is telehealth? What will help my practice? Keeping it very simple, telehealth helps in delivering quality services for more patients wherever they are and how critical the situation may be. Below, we have discussed in detail the benefits of video conferencing for telehealth.
Video conferencing for patient monitoring
With the help of telehealth video conferencing for monitoring patients' health via software, physicians can easily able to join a pre-arranged video call with a respective patient. This meeting can be quickly scheduled by physicians, patients, or even administrators. Here is how the meeting can be scheduled.
Patients can easily log into the portal to book an appointment by using smartphones or PCs.
With the available time slots, patients can prefer their timings and send a request to their doctors for an appointment confirmation.
Patients can add their details and specific health records (if any) and set up appointment reminders.
Submitting an appointment request to physicians through e-mail or directly with the help of the portal.
Doctors can check and confirm their appointment with patients and connect them via preferred tools commonly integrated with the portal.
Patients and physicians can log into the system before the call to check audio and video quality.
Now it's ready to get started with telehealth video conferencing
Key features to consider in video conferencing portal
The video conferencing with telehealth goes beyond the normal video call scheduling. Here are some of the software capabilities to check before getting started.
Appointment scheduling for regular visits: The telehealth video conference software must have the capacity to set up automatic follow-up video calls and also schedule regular meetings for patients with chronic conditions or for the patients who need frequent checkups.
Patient waiting room: Doctors could able to view the patients who have all joined the call and approve their presence with the help of software.
Reports and analytics: The software should allow physicians to run custom reports based on patients' data, history of calls, billing information, and more.
Knowledge hub: the portal should allow its users to access a wide range of educational materials, video training, presentations, demo, FAQs, and more.
Meeting recordings: Both the patients and doctors should able to record the meeting to ensure the consultation is good and clear.
Medical document exchange: The portal should allow healthcare specialists to share patient data, test results, and other medical documentation within the system.
Conclusion
Whether you are running a small practice or a large healthcare organization, investing in telehealth video conferencing solutions will truly benefit you in terms of productivity and patient care. Implementation of telehealth software will lead to effective improvements in reducing no-show rates, scheduling appointments, and streamlining healthcare operations.
If you would like to implement a telehealth video conferencing solution, the CapMinds expert team will assist you by providing the best telehealth services for delivering remote care to your patients.
Contact us to learn more about our telehealth services and how we can help you to benefit from video conferencing for telehealth solutions.