OpenEHR: How it promotes expediency for healthcare providers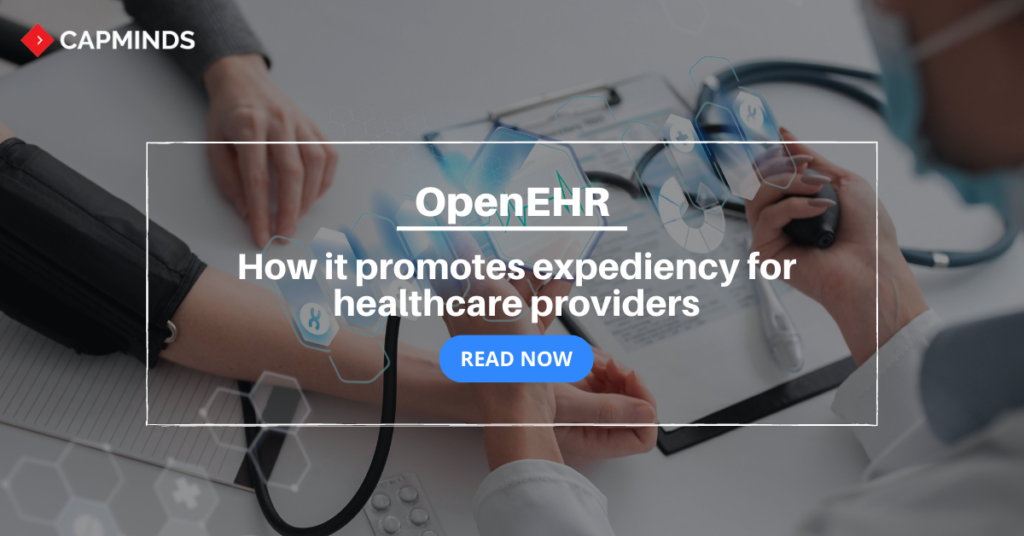 When we talk about interoperability, we often use to think about the easy exchange of health data across different systems. But it isn't alone the sole purpose of good interoperability.
We as healthcare professionals, cannot even imagine a world without a properly secured interoperable solution. Digitalization over the past decade has made health records easily available, accessible, exchangeable, and more secure. Yet, Electronic Health Records (EHRs) have assisted us in making progress toward patient-focused care, there are many things to be done.
For achieving advanced interoperability the healthcare spectrum should prioritize the use of open and many interoperable platforms. The EHRs you choose must be full of opportunities and must allow you to take full control of your healthcare management. How? Let's see them below.
Broadness towards innovation
An Open EHR platform allows organizations to easily transfer health information between systems and integrate features that can improve organizational workflows. It helps to support the growing needs of Ambulatory Surgery Centers (ASCs), clinical decision support (CDS), advanced scheduling, and emergency medicine.
This broad-mindedness or openness takes EHR to a higher level & helps providers drive towards finding and addressing problems like the opioid crisis, patients' safety, and more.
Broadness towards connection
Good connection or interoperability across various information systems, devices, and applications improves the overall health of the populace. Interoperability is the backbone that drives more informed and efficient healthcare.
EHRs with more openness towards unrestricted connections between various hospital systems paves way for the growth of the entire spectrum.
Broadness towards partnerships
Partnerships and collaborations majorly contribute to the evolution of healthcare in the present time. The challenges of healthcare can be widely addressed with collaboration with third parties.
Technological partnerships help improve and widen healthcare businesses across geographical boundaries. EHRs can be integrated and implemented using third-party technological partners like CapMinds.
Broadness toward solving challenges
Big data itself is a challenge to process. It will alone increase the burnout of clinicians until the spectrum collaborates and prioritize open and interoperable healthcare data.
Versatile and integrated EHR systems can enhance clinical experiences to another level and smoothen provider-patient relationships.
Designing and implementing EHRs to fit specialty or physician requirements ensures technology is helping them in easing their day-to-day tasks. This will eradicate physician burnout to a greater extent.
Broadness toward the tech-driven future
Interoperability opens up the impossible way to advance EHRs and other health IT tools leading to improved patient outcomes and enhanced physician satisfaction.
It allows us to communicate with our family, friends, and co-workers who are using a different types of phones and internet services.
Even though our systems are capable of exchanging, they aren't fully interoperable. Only when healthcare influencers demand full interoperability, this industry will finally hit the phase where there will be no even slight glitches.
Cloud-based EHR from CapMinds
CapMinds cloud-based EHR services like ambulatory EHRs and more, simplify and quicken access to medical records across various electronic software solutions. Our advanced customization & integration services provide sophisticated features tailored to fit your practice requirements.
Our solution is easy-to-access and improves your clinical care. Its smart integrative EHR tools like the patient portal, e-prescribing, CDS, RCM, and automated billing make care better. It also improves the patient experience.
By leveraging our comprehensive services & partnerships, we can together develop customized solutions to fit your facility for pure expansions, increased revenue, growth, and patient satisfaction.
"Let's make your practice easier and more efficient with a broader EHR solution"