ASC EHR Adoption: What challenges providers are facing today + smart solutions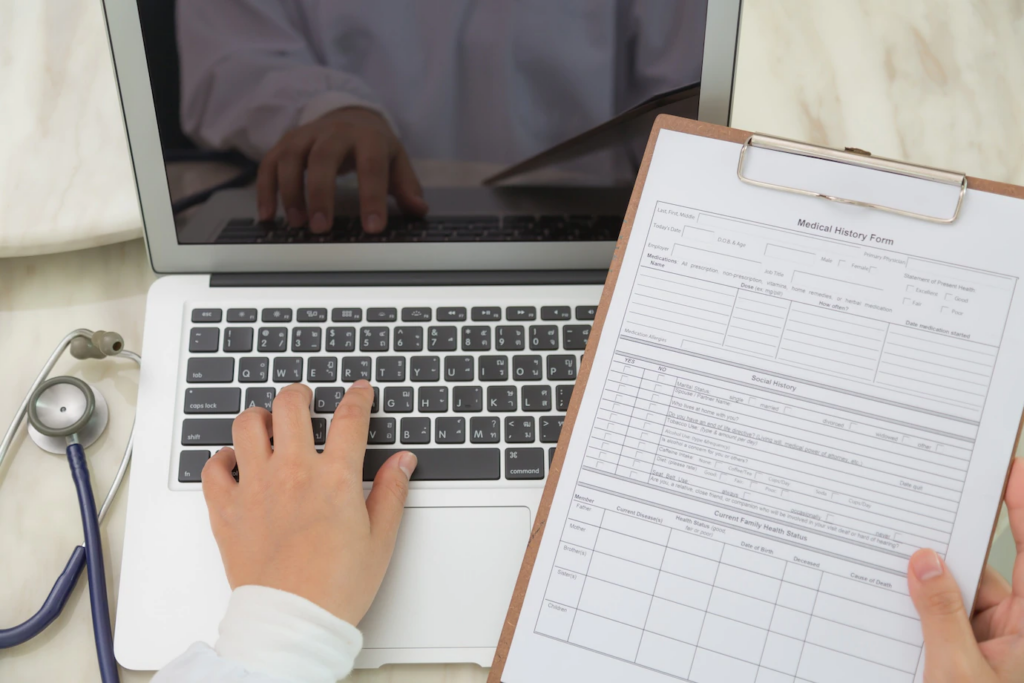 Health Information Technological advancements like electronic health records (EHRs) have pushed the dam of unthinkable possibilities to burst open for the sake of the healthcare continuum.
The ambulatory surgery center (ASC) industry is notably expanding with all those innovations and becoming one of the influencing players in the delivery of care.
ASC (Ambulatory Surgery Center): The Ins & Outs
Ambulatory Surgery Centers (ASCs) are new-age healthcare facilities dedicated to providing immediate surgical care including preventive procedures and diagnoses to patients.
In the US, ASCs have remodeled the outpatient experience for a gazillion of Americans by providing a more appropriate replacement for hospital-based outpatient procedures. This is done without compromising the quality of care and positive patient outcomes.
ASC Definition:
Place of service code 24
CMS: A freestanding facility (other than a physician's office) where surgical and diagnostic services are provided on an ambulatory basis
ASC Regulation:
ASC operation/licensing is generally regulated by the State
In most states, it requires a certificate of need and/or state licensing
Strict layout/building requirements: the size of hallways, number of beds, parking spaces, HVAC requirements, etc.
It requires Medicare-Deemed status to receive reimbursement from Medicare
ASC Ownership:
It can be owned by non-medical corporations or professionals
Billing: ASC (24)
Physicians bill for their professional services and the ASC bills separately for the facility fee
It may be able to bill for devices and supplies but differs depending upon the insurance company
ASC Building/Build-out:
Generally very strict
Very specific HVAC and space requirements
Can be difficult to add an existing facility to ASC requirements
ASC Procedures allowed:
Only elective (not emergent) procedures should be performed
Low risk of complications
No overnight stay
Transfer unlikely
ASC Reimbursement:
All peripheral diagnostic and therapeutic except carotid, AAA, and tibials
Thrombolysis allowed
Iliac atherectomy paid
Additional non-lower extremity arterial and venous stents not paid
Advantages of ASC:
Hemodialysis thrombectomy procedures
Creation AVF
Pacemaker
Iliac artery intervention
Venous stent
Ports
The Evolution Of Health ITs: Overcoming The Hard Surface
Compared to large hospital systems, EHR adoption is rigidly slower at surgery centers and clinics. The topmost priority for ASC administrators and physicians to grow further is to overcome the challenges to EHR adoption.
As we said earlier, the evolution in the healthcare IT landscape makes ambulatory surgery centers expand significantly and become one of the influencing players in the delivery of healthcare.
Not only have the updated regulations played a crucial role in contributing to the expansion allowing for more surgical procedures to be performed securely in an ASC but also the patient experience and the proper understanding of the working of ASCs have added to the growth in recent years.
This expansion demanded the adoption of innovative tools like EHRs by the ASCs to keep up with the pace.
According to the Ambulatory Surgery Center Association (ASCA), the adoption rate of EHRs in the ASC facilities are still low with an estimated rate below 25%. The Health Information Technology for Economic and Clinical Health (HITECH) Act of 2009 authorized billions of dollars for physicians and hospitals for funding EHR implementation.
ASC EHR Adoption: The Barriers
Its' time for ASCs to understand the benefits of EHRs and the tangible value they can bring to their facilities, practices, and patients. Understanding the benefits comes with grasping the barriers that stand in the way of successful implementation across the spectrum. This enlightenment of barriers can assist speed up the critical shift in ASCs clasping EHRs in their facilities.
Cost concerns:
Most ASCs are small centers with limited facilities and run on smaller budgets. Here, the implementation cost of EHR can seem unconquerable. To overcome this, the EHR vendors need to be ready with data on ROI and ASCs must understand the worth of investing in the EHR startup.
Insight about time management and reduced flexibility:
Some physicians find EHRs to be more tedious and time-consuming work than paper documentation and it is true to some extent. But it also has some flexible options and not all EHRs are as organized as many others. There is flexibility in the process of feeding data. There is a "check" option that provides reminders for missing information and tracks.
Hesitation to change old habits:
Changing old habits just like others is harder for physicians. They have used to doing things in the way they have always done them. It is the same when it comes to using EHRs too. There are real opportunities to overcome this barrier as younger physicians emerge into the ASC scene. This barrier can be broken by establishing EHRs immediately and not letting a negative mentality affect EHR adoption in the ASCs.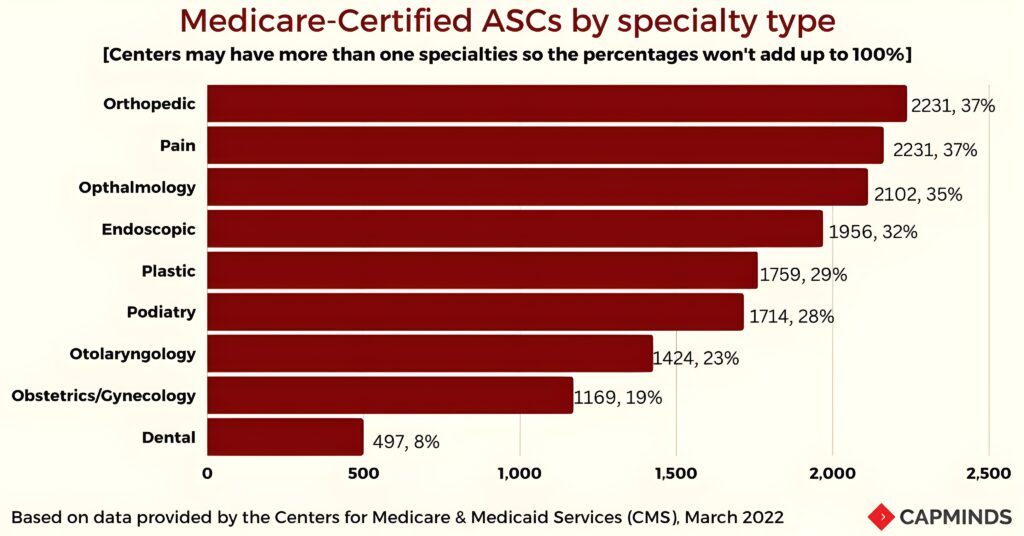 The Ultimate Benefit Scoreboard
ASCs are not federally mandated to implement EHRs. But one cannot avoid noticing the benefits and opportunities provided by EHRs for physicians and patients. EHRs can improve patient care and outcomes by making the health data of patients collected over time available for timely prediction and decision-making in care.
With EHRs, information is available to ASCs within just a few clicks.
Some of the benefits of EHR adoption in ASCs are,
Increase in practice productivity and efficiency
Easy access to information from anywhere
Patient care can be doubled
Enhances the ease of sharing data
Supports addressing the disparity of care.
Improves diagnosis and follow-ups
Positive patients participation
Telehealth services
Protecting against breaches and ensuring HIPAA compliance with increased security measures of PHI (Protected Health Information), and so on.
ASC EHR Services From CapMinds
CapMinds cloud-based EHR ASC services simplify and quicken access to medical records across various electronic software solutions. Our advanced customization and integration services provide perfectly sophisticated features specially tailored to fit your practice requirements.
The CapMinds cloud-based EHR solution is built with easy-to-access advanced features to improve your practice's clinical care. Its smart integrative EHR tools such as a convenient patient portal, advanced e-prescribing, clinical decision support, RCM, and automated billing solution with anytime mobile accessibility make it easier to provide quality care and a better patient experience.
By leveraging our comprehensive services & partnerships, we can together develop customized solutions to fit your Ambulatory Surgical Center (ASC) facility for pure expansions and growth.
"Let's ensure a perfect EHR adoption for your ASC facility without constraints"