Chronic Care Management Services: Super 10 Features To Look For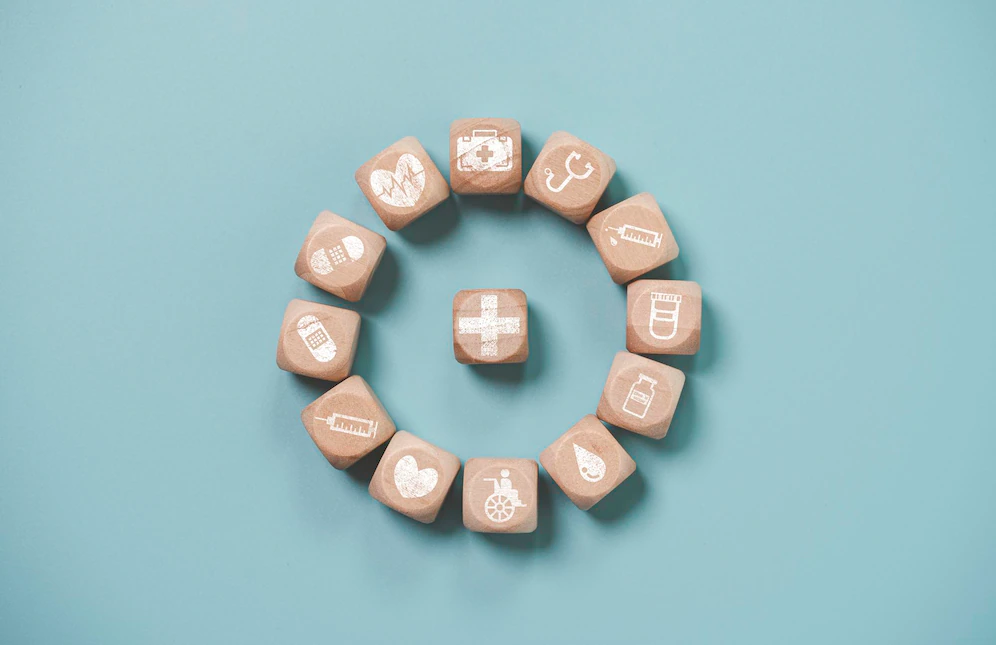 Ready to implement Chronic Care Management (CCM) program? That's a very good idea to implement in 2021 as many patients suffer a lot to get timely care due to the impact of COVID-19. But implementing the CCM program for the first time is not an easy process. Before getting started, analyzing the features, and functionalities of chronic care management services is very important today. So, here we have listed out the top 10 features of CCM which make you implement a successful program.
What Is Chronic Care Management Services?
The CCM services can be defined as the care coordination services conducted outside the regular in-office health visit for patients with multiple chronic conditions expected to last at least 12 months.
The chronic care management program allows healthcare providers, clinical specialists, and physician's assistants to bill for at least 20 minutes or more of care coordination services per month. The main thing to know about CCM is that only one healthcare practice can bill for CCM services per patient during any given month.
Top 10 Features Of Chronic Care Management Services
#1 Security Standards
Your Chronic care management program should have the right security standards to protect your patients' health information securely. All processes related to your CCM program should be ensured with HIPAA compliance. Effective HIPAA Compliance measures are very important and necessary in protecting patient health information.
#2 Compliance
Like other healthcare programs, CCM services must ensure a detailed level of compliance required by the Centers for Medicare and Medicaid Services (CMS). For CCM, the employees involved in the program should be trained effectively and should understand the rules to be followed.
In addition, regular quality audits are important to make sure that the documentation and phone calls follow the guidelines properly that Medicare has set in place for Chronic Care Management programs.
#3 CCM Program Enrollment
The enrollment feature of your CCM services is one of the most powerful keys to success. All you need is a team of trained experts to call your eligible beneficiaries with multiple chronic conditions, make them understand the benefits of the CCM program, and encourage them to enroll easily.
If you wish to maximize your CCM program, you'll need those same professionals to be skilled in marketing strategies that will result in high enrollment rates. Without all these skill sets, the changes are more to end up with a smaller CCM patient population.
#4 Easy & Effective Billing
Setting your billing team up for success will reduce headaches and maximize your reimbursements in Chronic Care Management. It is recommended that you work with a CCM provider that can effectively automate the billing process for CCM claims. If your billing team is creating CCM claims manually, expect 100 claims to take at least three hours for a seasoned, uninterrupted biller.
However, with a Data Exchange between your Practice Management System (PMS) and your CCM software, the process for pushing 100, completed, CCM claims to your PMS should take just a few simple clicks! This will free up much-needed resources for your organization.
#5 Clinical Interoperability
To achieve clinical interoperability, your care management program will need to have a clean integration with your EHR. This will allow the patient care plans to be stored within the EHR and for bi-directional data to flow effortlessly. This applies to clinical as well as billing data. EHR systems are abundant, so be sure that your CCM program can integrate with yours specifically.
#6 Analytical Reporting Tools
A successful care management program should be robust. There are a lot of metrics to track and review periodically so that you stay on track. These include clinical utilization, inbound and outbound call SLAs, and dozens of other important performance benchmarks. Practices are typically strapped for time already, so it can be difficult to find the time to dig into the details of your program. That's why it's important to have strong analytical reporting tools and a client success representative or customer support team that can do it for you and assist you as needed.
#7 Net Patient Churn Management
Since enrollment is an ongoing function of chronic care management services, your care management services will also need to be data-intensive so that you can manage patient churn efficiently. Every day there will be the potential for patients to:
Age-into Medicare, making them eligible for enrollment
Code a second chronic condition, making them eligible for enrollment
Choose to unenroll from the program
Expire from the program
Without the ability to closely manage churn data, you will not be able to maximize your results and your program can quickly become a mess. Unfortunately, almost all practices average negative Net Patient Churn (NPC) in their CCM program, ultimately leading to the dissolution of their program.
#8 Patient Marketing
Patient marketing is a necessary piece of any program. Marketing the program is a necessary tool to educate and improve patient engagement. Without marketing, your patients likely will not understand the benefits of the program, which can lead them to decline the program when approached for enrollment. If they do enroll, marketing is important so that patients are constantly reminded of the benefits they are receiving and how to best utilize the program.
#9 Clinical Care Team
Your care team will be the heart of your CCM program since they are the ones who perform care coordination for your patients. The work they do is intended to improve the clinical outcomes of patients, resulting in better health as well as reduced readmissions and hospitalizations. The care team clinicians are responsible for tending to your enrolled Medicare beneficiaries and managing their chronic diseases through preventative care.
Your team of clinical staff will need to be large enough to handle the labor involved in running a CCM program daily, including follow-up, building comprehensive care plans, and performing a high quality of care. They will need to be fully trained and staffed to handle patient inquiries 24/7, every day of the year.
#10 Continuous Training & Support
Your customer support team should do more than just track your program's metrics. They will need to be your first line of contact when it comes to any situations that arise or questions you may have. They should be responsible for fully training your team during the initial program launch as well as continuously throughout the program. Close communication between you and your customer support team is crucial for a successful partnership.
Final Thoughts
The implementation of a chronic care management program can improve the quality of health care delivered to patients. Understanding these features will help you to choose the best CCM partner for your practice growth. Are you interested in chronic care management services that include all these important features, consider CapMinds CCM services today.