An Effective Guide To RCM Challenges In 2021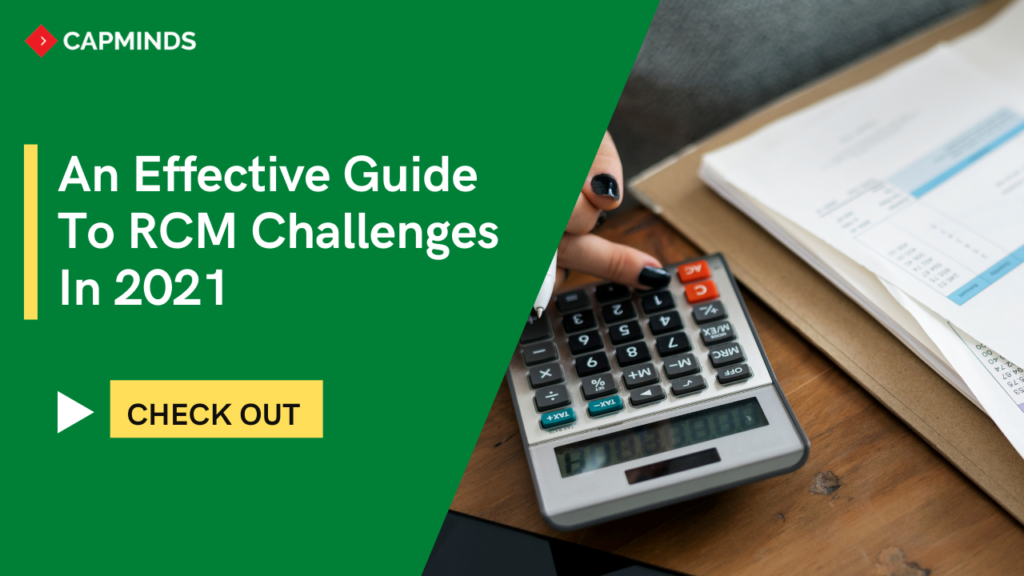 Revenue cycle management plays a huge role in driving healthcare revenue. In today's digital world, the healthcare industry has started making use of advanced technologies like robotic process automation, and artificial intelligence to automate RCM processes.
Successful RCM involves establishing well-connected communication among healthcare providers, payers, and patients. However, there are some gaps in establishing successful RCM. This article explains to you the current challenges with revenue cycle management and the best solutions to overcome them.
Prior Authorization Process
Prior Authorization is the process of obtaining approval from the payers before a provider offers any service to a patient. Prior Authorization helps in controlling cost and allows providers to provide evidence-based treatment to the patients.
In specialty healthcare, prior authorizations are essential as the specialists can arrive at a proper treatment plan that adheres to the distinctive requirements of various payers. Therefore, outsourcing your prior authorization process to an RCM company that understands specialty-specific prior authorization requirements can improve the clean claim rate, reduce denials, and improve reimbursements.,
Medical Coding
Coding for a specialty healthcare provider is one of the complex processes in revenue cycle management. The evolution of ICD-10 guidelines for specialty healthcare is rapid and demands the coders to stay updated with every nuance of the correct practices.
Improper knowledge and incorrect coding might result in revenue leakage. Confronting payment challenges due to such frequent changes in guidelines can be done by outsourcing their specialty coding needs to an offshore revenue cycle management company.
Accounts Receivable:
Accounts receivable benchmarks for the specific specialty must be adhered to while managing the A/R. A team of focused accounts receivable and denial management professionals can keep days in A/R less than 30 days. Creating an iterative feedback look to coders and clinicians based on claim denials can shift the focus to denial prevention and eliminate situations of huge backlogs.
CFOs should work with COOs and revenue cycle operations managers to define A/R and collections standard operating procedures to eliminate situations of claims not being addressed due to a lack of clarity on the guidelines.
Charges Entry
Charge entry is one of the most crucial processes in medical billing. In this process, a patient account is involved with the correct $ value as per the medical codes and the fee schedule. The charge entry process determines the reimbursement a physician receives for the services rendered. Apart from this, all cost accounting methodologies and financial benchmarking depend on the practice's ability to get reimbursed effectively, thereby relying immensely on charge entry.
The charge entry process becomes more complex in the specialty ecosystem as it includes many specialists participating in a value-based care program or bundled payment programs. The complexity is due to multiple systems to generate various information that helps diagnose & treat patients with highly complex diseases.
Therefore, Healthcare organizations should begin to move towards data interoperability to overcome issues in the charge entry process. Charge entry outsourcing can help you achieve >98% charge capture accuracy and reduce charge entry lag.
Medical Credentialing
Physicians/providers must credential themselves with the Payer's network and be authorized to provide services to patients who are members of the Payer's plans. The medical credentialing process validates that a physician meets standards for delivering clinical care. The Payer verifies the physician's education, license, and specialty accreditation. Payers may delay or refuse payments to physicians who are not credentialed and enrolled with them. These impact the financials of the practice negatively.
Providers in specialty healthcare must ensure that they are credentialed appropriately as per their skills. Providers who have been credentialed already should provide up-to-date information on acquiring any new specialty certification. Allowing external credentialing specialists to handle your credentialing requirements will help avoid mishaps in terms of reimbursements.
Final Thoughts
As healthcare organizations continue to adapt to the latest digital technologies to provide quality care and drive better health outcomes, being aware of these RCM challenges will help to attain higher financial stability. Partnering with CapMinds – the best RCM service provider helps your practice to achieve profitability and successful growth.