8 Cool Metrics For Evaluating Your Medical Billing & Coding Process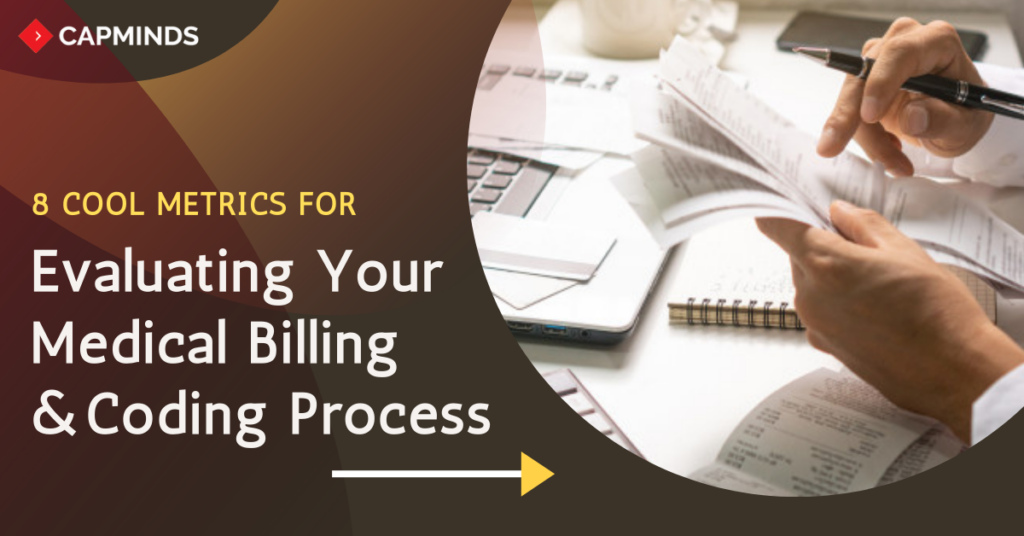 Medical billing and coding remain to be the hot topic for all healthcare providers. Of course, they wish to automate and make revenue cycle workflow more intelligent which helps them to focus on keeping their patients healthy and happy. How to achieve this?
The best medical billing metrics will rightly assist you in evaluating and implementing best practices that suit well your practice. As one of the best medical billing service providers with years of experience in the healthcare market, we listed out some 8 cool metrics to evaluate your medical billing process.
1. Net Collection Rate
When it comes to evaluating your medical billing process, few metrics are more important than your practice's net collection rate. Since the net collection rate measures just how much money you receive against funds owed for services rendered, it speaks to the success of nearly every aspect of your practice.
With a keen understanding of your net collection rate, you can almost instantly understand and quantify your responses to answers such as:
Are you providing treatments and services that patients and payers deem valuable?
Are you managing your revenue cycle and medical billing operations effectively?
Are you following up on non-payment issues?
Do your patients understand their financial obligations?
Are you monitoring for (and spotting) problematic trends among your payers or patients?
2. Average Days in AR
With knowledge of the typical number of days between the time you see a patient and the time you collect what you're owed, you can spot whether your team is slow to submit claims to payers. Plus, you'll understand just how much funding you need to keep in the bank (and for how long) to sustain your operating expenses before reimbursements.
Payers reimburse claims at their own pace, so a lag in accounts receivable isn't necessarily the fault of your staff. Regardless, it's important to make sure your claims aren't sitting in AR for months on end. Keeping track of days in AR beyond the 60-day threshold is vital to ensuring no claims slip through the cracks.
3. Collections Per Visit
Which procedures are most important to your overall income? Measuring your collections per visit on a month-by-month basis, then comparing the rates against which kinds of appointments you took during each period, can help you optimize scheduling around the areas that drive the highest revenue performance for practice.
4. First Pass Resolution Rate (FPRR)
Your practice's FPRR represents the percentage of claims that are paid after being submitted a single time. A high rate shows that denials and delayed payments aren't a problem for your practice; aim for a rate higher than 95% to ensure your revenue stream isn't moving unnecessarily slowly.
5. Contractual Variance
If your payers aren't reimbursing you according to contracted rates, you may be losing money without even realizing it. Keeping a close eye on contractual variance can help you determine if you're being underpaid and provide insight into whether the issue stems from poorly submitted claims or problem-ridden payer relationships.
6. Denial Management
While a high rate of properly submitted claims is ideal, sometimes even a continually refined medical billing process will still produce billing errors. When bills are denied, a documented denial management process is crucial to ensuring full and timely reimbursement and one that identifies issues so they can be refined for the future. By evaluating denial trends by denial code or reasons, you can better track irregularities and better optimize your process.
7. Monthly Receipt Documentation
Keeping monthly receipts allows your practice to track month-to-month progress and compare receipts to prior months, the same month the prior year, and the year to date for both the current and previous years. Thoroughly documenting the past month will help better track performances and identify areas of improvement. This should give you the visibility you need for delivering quality metrics every month and quarter.
8. Year-End Reviews Of All Reports
Daily or even monthly metrics may not provide adequate visibility for making informed decisions. Running quarterly AR reports can provide the insight your practice needs to better implement medical billing practices. Besides quarterly reviews, conducting year-end reviews of all the above metrics can provide your practice the most thorough performance evaluation. A well-documented yearly review of all your reports can provide unprecedented clarity into your practices and identify areas to improve accuracy.
CapMinds Medical Billing & Coding Solutions – The Right Choice For Your Practice
Over the past year, the entire health care industry has been completely changed a lot due to the outbreak of the Covid-19 pandemic. So, in today's evolving digital healthcare marketplace outsourcing medical billing services has become a streamlined process with the best cost-saving approach. If you wish to achieve a healthy revenue stream, this will be the only solution for your healthcare practice.
Being one of the best medical billing service providers, CapMinds offer the best medical billing and coding services including
Insurance verification
Charges entry
Medical coding
Accounts receivable
Denial Management
Financial reporting
Faster charting
Claim submission
MACRA/MIPS
At CapMinds, our billing team is here to provide 24/7 expert medical billing services that integrate seamlessly into your current practice management software or EHR. This makes us stand unique among our competitors.
If you are interested in outsourcing your medical billing services, get started with our trustable services by scheduling a free demo today!