The Effective Benefits Of Outsourcing Medical Billing Services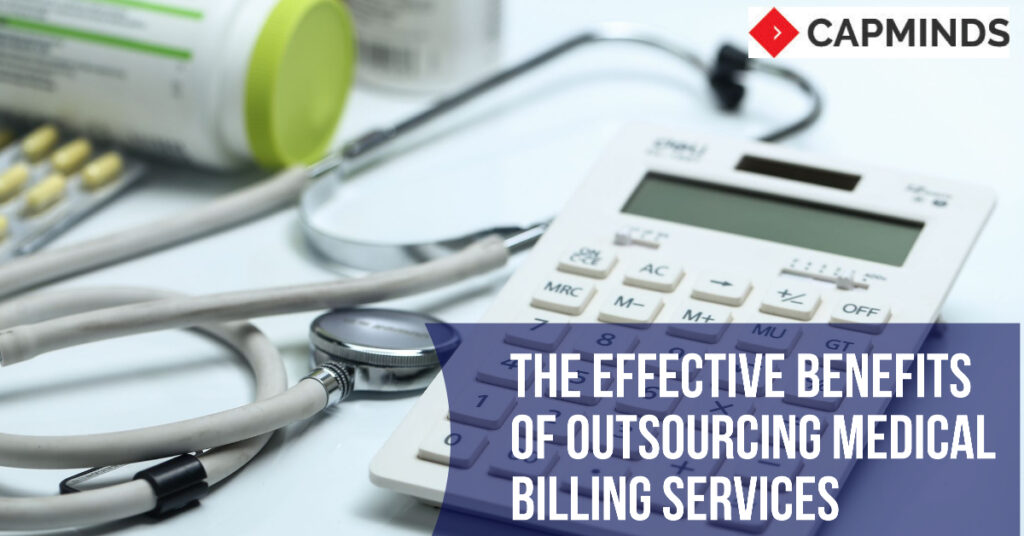 In today's technology-driven world, to achieve complete success in the medical billing services, perfect financial health planning is a necessary key factor. However, physicians fail to go with it, due to the changes in billing and coding regulations and software updates in the healthcare industry.
Over the past few years, the whole health care industry has been drastically changed. In ever-evolving healthcare marketplace outsourcing medical billing services is becoming a streamlined process with a greater cost-saving approach. Yes, of course, this will be the only solution to achieve a healthy revenue stream.
In this article, we look at how outsourcing medical billing services will help you to gain effective results, and what are all the right strategies to do so?
REDUCE YOUR OPERATING COST
Cost-saving has always been the primary motive behind the process of outsourcing. The major benefit of outsourcing your medical billing services to one of the best medical billing companies is they can increase your productivity by saving your operation costs which you spend on training and employing professionals to maintain the billing documentation and on buying the updated software versions to maintain patient records
By partnering with the top 10 medical billing companies, the team of highly skilled professionals will help you to easily cut down your operational cost and serve you the best medical billing services in a cost-effective manner.
IMPROVE CASHFLOW
While running an organization, concentrating more on Medical billing and its related key works is a complex task and needs a set of manpower to maintain it perfectly. The errors that occur during the billing process is the major reason for the interrupted cash flow.
By outsourcing medical billing to a reputable firm, they will focus on the most efficient, most productive billing practices. By re-correcting, the claims and timely submission of your billings reports reduce tax liability burdens and improves the Cash flow consistency.
ENHANCE CUSTOMER SERVICE BY OUTSOURCING
Customer service is the foremost priority for outsourcing firms. They spend a huge amount of time and invest heavily in the professional development of their team. So that Physicians and small practice operators can stop worrying about their billing processes and start focusing more on their patient care by understanding how to engage them respectfully.
Outsourcing will help to provide personalized services to the patients and the staff members can spend their precious time responding to patient's queries, updating personal health records, sharing information about their follow-up appointments can ultimately lead to better customer satisfaction.
ENSURE COMPLIANCE IN MEDICAL BILLING SERVICES:
Being one among the best health care providers in the industry is a challenging and demanding role in this twenty-first century. Nowadays, some of them refuse to outsource, because they think whether their highly-secured patient data will be safe or not while outsourcing.
To ensure safety, be partnered with the best medical billing service providers. The Medical billing companies remain up to date with their software, trained professionals as new regulations emerge. So partnering with such a company will reduce some of the burdens so the staff can focus on core health care activities to stay atop in the industry.
THE RIGHT PLACE FOR YOUR MEDICAL BILLING OUTSOURCING
Being one among the top 10 medical billing companies, CapMinds offer the best medical billing services to clients across the nation and increase your business revenue. If you are interested in outsourcing your medical billing services, we help you to improve the medical billing processes with our trustable outsourcing services.