#Trending: Paper Vs Electronic Medical Records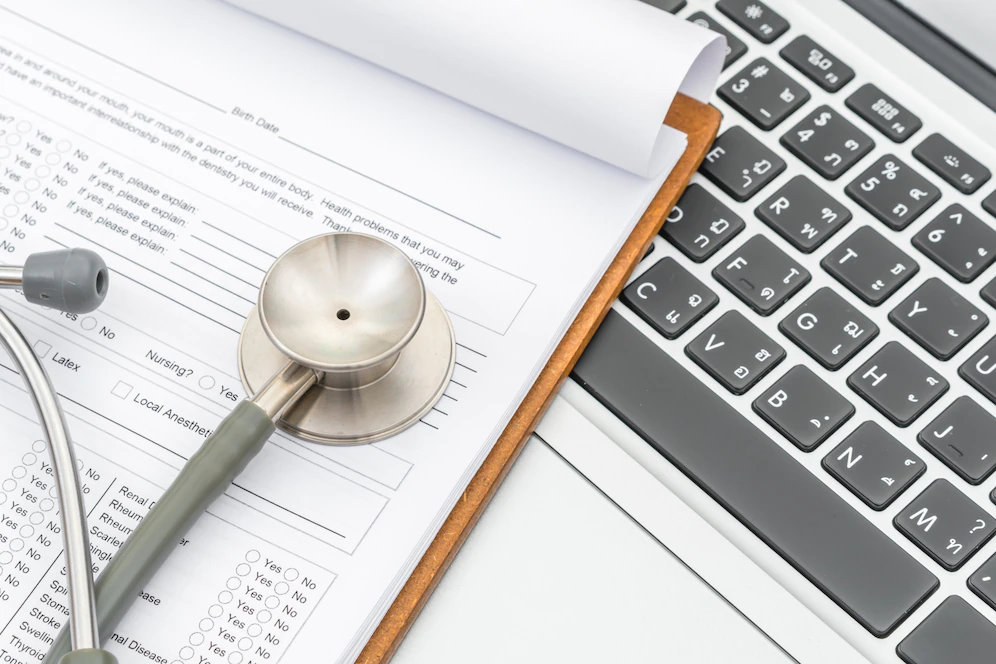 According to 2019 data from Statista, $3,360 billion has been spent on technology worldwide.
Today technology is all around us – be it in the healthcare sector, education, manufacturing, etc. So healthcare providers are showing more interest in Electronic Medical Records than paper-based records – even for a small clinic or a multi-specialty practice.
Most healthcare organizations are already started to understand that EHR can be the key to managing health data securely, engaging patients, and achieving better outcomes.

However, just having Electronic Medical Records is not enough. That is like an unlit fuse. So while there are a growing number of healthcare organizations with leading EHR, choosing the certified EHR matter a lot here.
Do you know how the top healthcare companies moved from paper-based to EHR systems? Here is an ultimate guide that helps you to understand everything about paper vs electronic medical records.
Paper Vs Electronic Health Records
Have you noted that your doctor scribbles on a piece of paper about your health condition during your doctor's appointment? In the same way, have you found yourself explaining your health concerns while your doctor just makes a note of it into the computer? Both these scenarios include medical records. The first one is what paper-based records are meant to be and the second is called Electronic Health Records.
Here are the top 5 pros and cons of paper vs electronic health records:
Paper records need support staff to take care of paper files and organize various patients' healthcare documents securely. While, electronic medical records require fewer resources, less time, and no physical storage space.
Paper records may cost less when compared to EHRs. Although healthcare providers may experience initial costs during the EHR implementation process, the costs of records over time will significantly decrease.
The paper records take up space for healthcare practices. While a cloud-based EHR reduces the need for all those space and extra materials.
Paper records lead to a time-consuming process when it is requested to be mailed or faxed. With certified EHR like CapMinds, healthcare professionals can easily able to access the data they need instantly.
With paper records, the chances of data loss are comparatively high such as losing it from a staff member or natural disasters. EHR provides you with the complete space where all your patient's healthcare records are stored securely without data loss.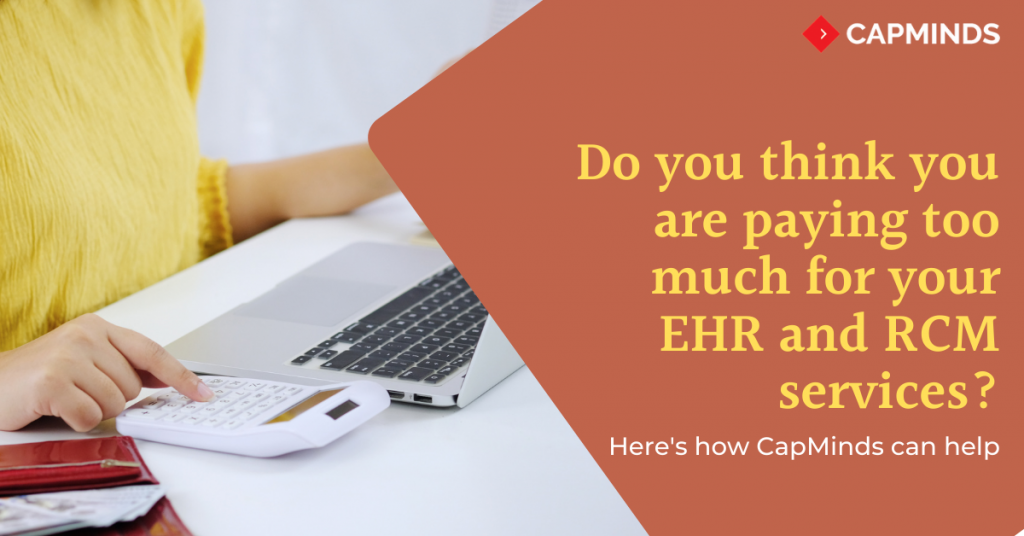 Types of EHR systems
Physician-hosted
If your EHR system is physician-hosted, then all your medical data is stored on servers within your facility. In this case, you're responsible for buying all data storage hardware.
You'll also need to implement information security measures that keep your practice HIPAA compliant. Although onsite hosting can make your EHR system faster, implementing it can be expensive. It's best left to hospital-sized practices.
Remotely hosted or dedicated remote
The servers for a remotely hosted EHR system are based outside of your practice. This arrangement relieves your practices of the issue of data storage, but you do remain responsible for data security. In other words, it only partially relieves your IT burden. That said, remotely hosted options are beneficial for smaller practices unable to afford physician-hosted solutions.
Subsidized remote
When your practice uses a subsidized remote EHR, it pays another medical practice for access to its EHR. For example, if a nearby hospital provides EHR access to your practice, then you're working with a subsidized remote system. In this arrangement, your EHR system management costs are minimal, but data ownership issues can arise.
Cloud-based EHR
Cloud is one of the most popular EHR systems. Cloud-based EHRs don't require onsite servers. Your cloud EHR vendor will store all your health records securely in the cloud. As technology grows, physicians are showing more interest in implementing cloud-based EHR for their practices.
EHR Systems – How to choose the best for your practice?
The EHR systems are majorly classified into two categories:
Cloud-based EHR system
In-house EHR system
There will be a lot of confusion between healthcare providers regarding whether to go with cloud EHR or in-house. The major difference between these two is where the data is stored.
In the case of cloud EHR, the data will be stored on external servers where they can be easily accessed via the web. Same way, in the in-house EHR system, the data will be stored in-house, where a server, hardware, and software need to be installed additionally.
As the in-house system becomes traditional, more healthcare practices are switching towards cloud-based EHR systems like CapMinds.
1. Reduce capital investment
2. Enhance data security
3. The cloud prioritizes interoperability
4. Easy data access is possible with cloud-based EHR
5. Cloud means complete data privacy
If implementing the best EHR system with IT support, payment options, advanced integration features like telehealth is your need, then EHR on the cloud will be the best option for your medical practice.
Final Thoughts
The healthcare EHR industry is evolving day by day to create customizable and easy-to-use software for healthcare providers. The expectations are more today for telehealth EHR integration. Whether you are searching for the best cloud-based EHR services for your large practice, multi-specialty practice, or solo practice, consider CapMinds EHR to streamline your practice workflow.