The What & Why's Of SMART On FHIR?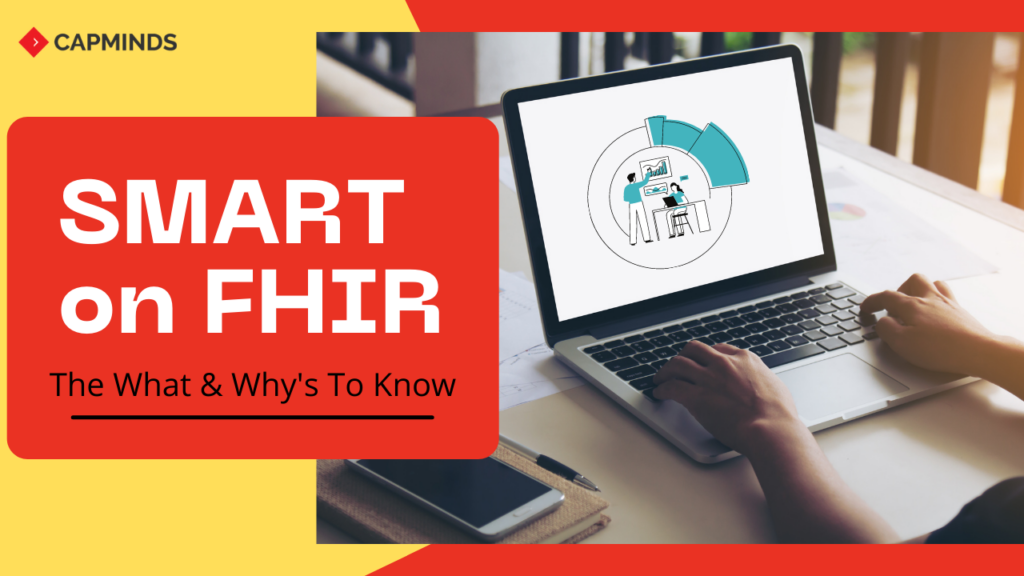 SMART on FHIR is assured to completely transform data interoperability. Here is all you need to know about what is SMART and how it will improve the future of digital healthcare.
An overview of SMART in healthcare
SMART (Substitutable Medical Applications and Reusable Technologies) is a standards-based, interoperable apps platform for electronic health records.

SMART was originally developed—before FHIR was ever ignited—by the Harvard Medical School and Boston Children's Hospital in 2010. It began an interoperability project with the distinctive goal of developing a platform to enable medical applications to be written once and run unmodified across different healthcare IT systems.
In addition to health systems providers, SMART has applicability for patients. For example, veterans can now access their health records using Apple's SMART on the FHIR health app.
Why SMART on FHIR?
At many health systems, workflows span not only different areas of an EHR but also a variety of applications and software across various physical locations. The progression of a patient over time cannot be easily viewed in one place by a caregiver.
A physician may need to log into different healthcare applications to get a complete view of a patient's treatment and progress over time, or a doctor may have to ask a staff member to manually assemble workflows. These processes take time and have an internal cost.
Let's go to a popular example and track the progress of premature infants. When a baby is born prematurely, the initial care provided at the hospital represents one track in the overall care for the patient. The next visit could be at an outpatient office (in the same or a different healthcare system) representing a separate workflow, and subsequent appointments or hospital stays also mean additional tracks in that ongoing continuum of care.
With SMART on FHIR, this disparate data can be assembled in a longitudinal view so that caregivers no longer need to switch among different applications to piece together a complete patient story. With the unification of underlying data, a host of possibilities are unlocked.
For example, applications can display graphs to offer a comprehensive visualization of patient progress. In the case of the premature infant, the visualization can display key health indicators such as length, weight, and head circumference—over time and across different caregivers and facilities.
FHIR – The Future
Initially released in 2014, FHIR (a set of standards, FHIR meaning Fast Healthcare Interoperability Resources) was a response to the need for a more contemporary standard for the exchange of information in healthcare environments.
FHIR is published by Health Level Seven International (HL7), the same HL7 that has set the gold standard for healthcare IT interoperability formats for decades.
They are an ANSI-accredited standards-developing organization that provides a framework for the exchange, integration, sharing, and retrieval of electronic health information that supports clinical practices and health services.
On the technical side, FHIR is an evolving set of standardized APIs among different healthcare resources. Some examples of these resources are:
Patient
Practitioner
Location
Appointment
Each resource has a detailed definition. If you're technically minded, here is part of the specification for the Patient Resource, which is the "who" information about a patient.
Because FHIR is still evolving, the many resources (there are over 150) are at varying levels of stability and implementation readiness.
At a high level, FHIR defines data structure in addition to securely retrieving and presenting the data in an EHR and other interfaces.
Today, SMART & FHIR represent an open, standardized, and practical means of exchanging data among EHRs, health system sites, and data sources. Getting started with CapMinds FHIR SMART integration services will help your practices to achieve true interoperability and attain better growth.