SMART On FHIR: The Future Of Digital Healthcare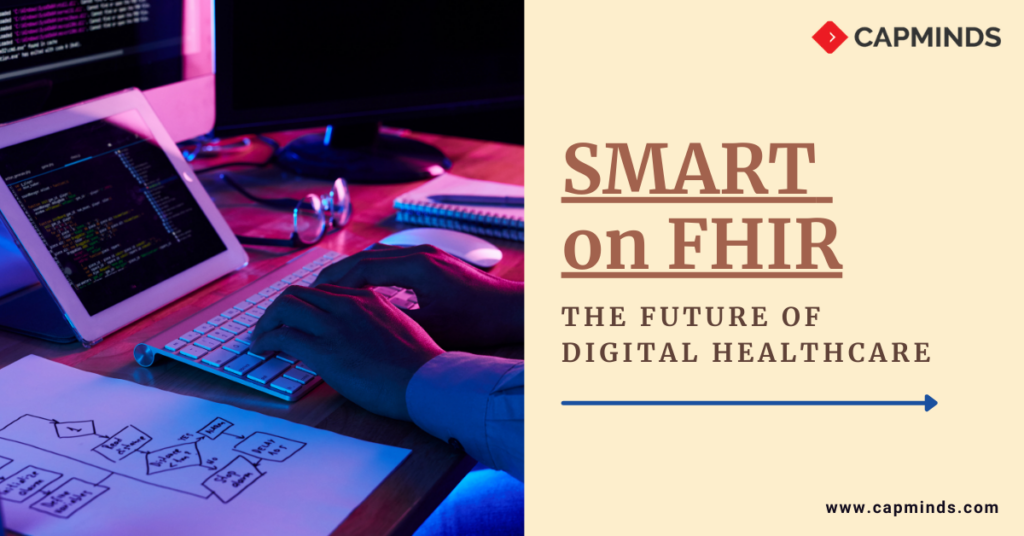 Today in the healthcare industry, FHIR means to be a trending term heard everywhere as an evolving standard for healthcare data exchange between technology systems from various vendors. In that way, SMART on FHIR is assured to completely transform the data interoperability. Here is all you need to know about what is SMART and how it will improve the future of digital healthcare.
The need for SMART
Today most healthcare systems know very well that a digital front door is very important to deliver value-based healthcare. Implementing the digital strategies are very challenging especially during this time of Covid-19 for most organizations.
Here, the SMART (The Substitutable Medical Applications and Reusable Technologies) platform promises to excellently solve the data fragmentation challenges by clearly standardizing how patient data is accessed and shared. And given SMART's inclusion in the 21st Century Cures Act, the platform will become the standard protocol for accessing electronic health records (EHRs) shortly.
What is SMART on FHIR?
SMART is an open-source, standards-based API that offers secure and universal access to EHRs. The SMART platform builds on the existing FHIR standard, hence known as "SMART on FHIR".
SMART is the application side while FHIR is all about the data. Together, Smart on FHIR creates a complete framework to build healthcare applications that don't rely on one specific vendor—so it can run across any healthcare system with a seamless user experience for the clinicians, in a secure manner, without having to write custom, non-standard applications.
SMART on FHIR:
Works as open standards for protocols for authorization and UI integration that helps in building applications with access to EHRs
Works as open-source tools and library for application developers that make it easier to use the SMART platform
Works as an app gallery that lists all the existing healthcare apps that currently uses SMART on FHIR's
SMART Improves Healthcare Interoperability
SMART develops healthcare interoperability in the same way standard electrical sockets and plugs improve on the most common way of powering various gadgets in your home.
Today, most EHR databases utilize a restrictive API. Subsequently, tech organizations need to assemble a custom association with every data set to get to clinical information. In addition to the fact that this is expensive, it ruins the capacity of medical care suppliers and patients to get to their information with the technology that turns out best for them.
SMART provides a standard, widespread API for accessing EHRs. Any technology worked with SMART works with any EHR data set that utilizes SMART also. Subsequently, healthcare technology becomes exchangeable, permitting health systems and patients to get clinical information on the applications that best suit their requirements, instead of just the ones that work with the EHR data set they use.
On the other hand, SMART also simplifies application development for tech companies. Developers at this point don't have to build custom connections to each EHR database- they can create their applications once utilizing SMART, and those applications will work with any EHR data sets that worked with SMART. As a result, their apps become more useful to a huge audience of healthcare organizations.
Summary
Provided the benefits, adopting SMART is practically important today for any health system. So the healthcare organizations should choose certified EHR vendors that support SMART on FHIR. Getting started with CapMinds FHIR SMART integration services will help your practices to achieve true interoperability and attain better growth.