The Focus of Digital Health Investors in 2023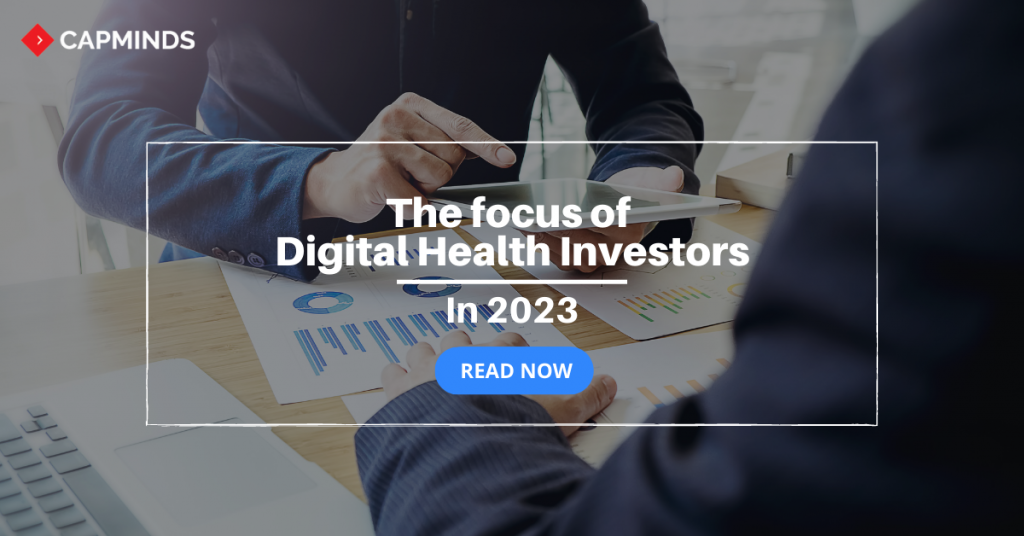 Over the last ten years, the healthcare industry and consumers have considered technology a crucial tool for optimizing patient care and pharmaceutical development.
The digital health industry is constantly evolving and investment in digital health has soared.
Despite the economic challenges and market downturn, most investors anticipate that digital health funding in 2023 will remain consistent with 2020, generating an estimated $15 billion to $25 billion.
The venture funding for digital health reached an all-time high last year, surging from $8.1 billion in 2019 to $29.2 billion in 2021. However, 2022 has been disappointing, with funding dropping to $12.6 billion for the first three quarters.
Alternative Care: Telehealth and Medical Devices
Approximately $30 billion, or between 40% and 50% of health-tech investment since 2019, has been allocated towards alternative care, with a significant portion directed towards telehealth.
Additionally, there has been substantial investment in medical devices, such as home dialysis machines and remote trackers for monitoring health conditions like heart disease.
The two subcategories of alternative care that are expected to experience significant investment growth are
Mental health solutions and women's health.
While women's healthcare has traditionally focused on fertility solutions, it is now expanding to encompass a broader range of care and is attracting substantial funding & attention.
Pharmaceutical and Medical Device Startups
It is been anticipated that startups dedicated to the research and development of pharmaceuticals and medical devices will draw considerable investment.
Artificial intelligence (AI) is being utilized to accelerate the testing of certain chemical compounds and recruit participants for clinical trials, which can expedite drug development.
The interest of investors has been put in digital health companies that focus on increasing the participation of particular populations in clinical trials, such as
Women,
African Americans, and
Latinos
Investors have invested $1.7 billion in startups in this area of digital health so far this year. In 2021, the investment reached $5.8 billion, nearly double that of any other digital health sector.
An area of significant investment in the healthcare industry is software that reduces the administrative workload for doctors, which has amassed around $26 billion since 2019, as per Moniz.
One example is technologies that help doctors complete tasks like filling out electronic health records more quickly and easily.
Robotic Process Automation Segment of Digital Health
RPA can be particularly useful in healthcare in administrative tasks such as
appointment scheduling,
billing & coding,
data entry.
By automating these tasks, healthcare providers can free up their staff's time to focus on more complex and essential tasks, such as patient care.
Two studies published in 2020 and 2021 by the Annals of Internal Medicine and Medical Care found that doctors spend approximately 34 minutes on each patient they see, with 18 minutes dedicated to the visit and 16 minutes to chart.
This implies that physicians spend nearly the same time on administrative work as they do seeing and treating patients.
Jen Goldsack, CEO of the Digital Medicine Society, a nonprofit organization dedicated to enhancing access to digital medicine, explained that reducing the administrative workload could help attract and retain talent while enabling doctors to provide care to more people.
In 2023, there is anticipated to be a huge development in the robotic process automation segment within the digital health sector.
Robotic Process Automation from CapMinds
CapMinds offers Robotic Process Automation (RPA) Solutions that enable you to create a digital workforce that collaborates with your team to enhance efficiency. With our healthcare automation services, you can eliminate tedious tasks such as scheduling, inventory management, billing, and claim processing.
Our services provide cost-effective solutions, improve scalability, enhance compliance, and increase productivity and efficiency.
By utilizing our smart RPA solution, you can achieve the following benefits:
Increase your appointment turnout
Automate accounts payable/receivable monitoring
Digitize patient records
Improve patient experience
Automate data transformation
"Choose CapMinds for advanced RPA solutions that bring significant value to your healthcare organization."