Rejected Or Denied: Everything To Achieve Improved Clean Claims
Claim rejection or denial causes trouble for both practices and the patients. Staff who are involved in generating revenue for their practices may be tasked with claim and denial management and improving clean claims.
To successfully manage it, one should know that achieving a clean claim isn't just a requirement, but also should know about the reasons behind those claim rejections and denials and also the strategies or methods to avoid them beforehand.
Here we have given you the points to help you reduce medical claim denials and rejections. You can learn the common possibilities or reasons for claim rejections and denials to update and upgrade yourself and your process to improve the rate of your clean claim.
Rejected Or Denied: What Is The Difference?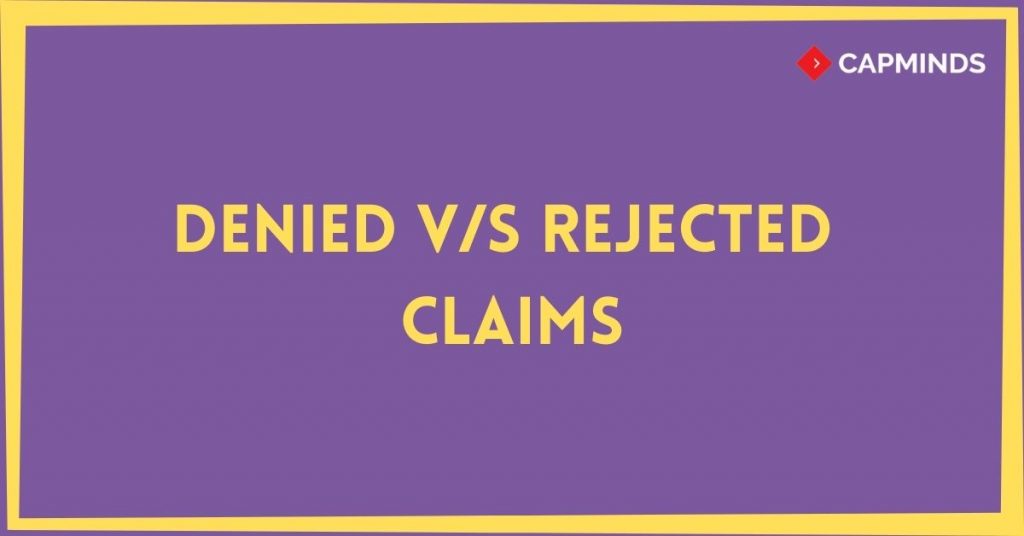 Rejected medical claim:
It usually contains one or more errors that were found before the claim was ever processed or accepted by the payer. A rejected claim is typically the result of a coding error, a mismatched procedure and ICD code(s), or a termed patient policy.
These types of errors can even be as simple as a transposed digit from the patient's insurance member number. Providers use these detailed medical records to validate their reimbursements to payers when a conflict with a claim has been issued.
Denied claims:
These are medical claims that have been received and processed by the payer but have been marked as unpayable. These "unpayable" claims typically contain some sort of error or lack of prior authorization that became flagged after the claim was processed.
Some of the issues for denials may include missing information, non-covered services per plan, or even not medically necessary services.
The Reasons Or Causes For Claim Rejections Or Denials
Have you ever thought about the reasons behind these unfortunate situations? We know you would have for sure. These reasons may look silly to others but even a small matchstick can cause chaos in the forest.
Let us show you some of the main causes of a wide range of these claim denials or rejections.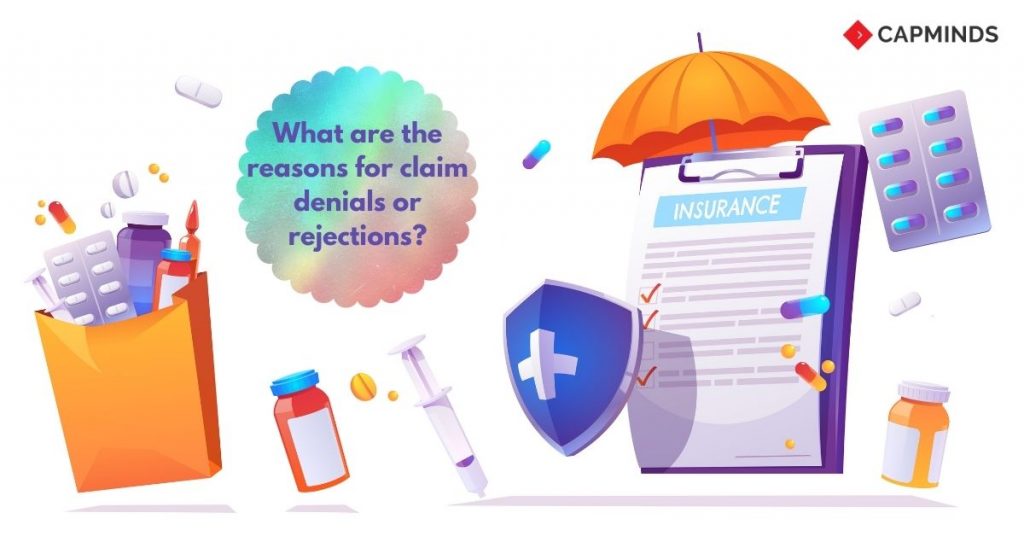 Reasons for both rejection and denials
1. Eligibility:
Not meeting the eligibility criteria properly can cause rejections or denials of insurance claims.
Before the visit to the hospital, verify the patient's information to avoid complications lately.
To avoid rejections or denials, make sure that the patient provides valid and accurate information before or during registration and scheduling.
Get mandatory copies of the patient's insurance card and other information.
Avoid making data entry errors.
Make sure to check the dates of eligibility and benefit coverage.
Obtain authorization when needed.
Reasons for rejections
1. Duplicates: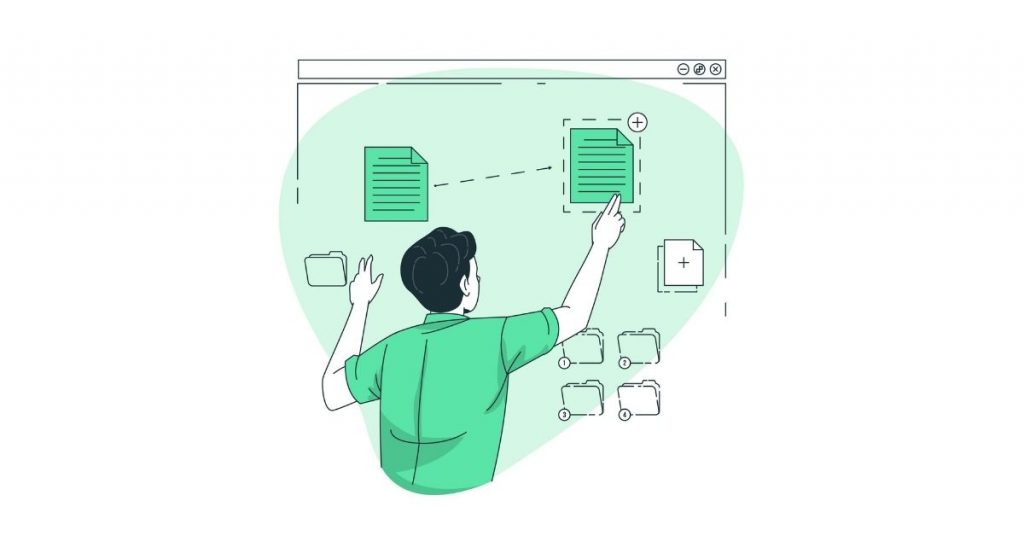 Duplicate claims can create a headache. While processing, always look for the status of a claim before resending.
Verify the initial denial reason by checking the electronic remittance advice (ERA) for previously posted claims.
While doing these, you may need to submit an appeal for denied claims with documentation of determination request.
But do not resubmit claims while the identical claims are still pending or when half of the payments have been made.
Also, try to avoid automatic rebilling to the maximum.
2. Missing or invalid payer ID:
A missing or an invalid payer ID can cause many problems.
To avoid that check the payer ID beforehand.
Check for its validity and presence.
Where it is institutional, professional, or denial, make sure to use the correct payer ID always.
If necessary, include a secondary payer ID.
3. Missing or invalid billing provider's National Provider Identifier (NPI):
This is very important to check whether there is NPI provided or not.
Make sure the tax ID and provider information for your practice are updated.
To avoid this type of rejection, confirm the credentialing of the provider with the payer or payers and enrolled with the clearinghouse to submit electronic claims.
Check and confirm whether the correct group or individual NPI ID is credentialed.
Make sure the correct tax ID is credentialed as well.
4. Diagnosis code:
Correct and accurate medical coding is very important for avoiding claim rejections.
To gain the maximum revenue per service, you have to make sure that you are using the most up-to-date codes and coding at the highest level per procedure.
Codes must be specific and clear.
Be sure to verify the diagnosis is active for the date of service.
Make sure the diagnosis is relevant to the procedure being performed.
The Role Of Clearinghouses In Denial Management
The crucial thing for effective revenue cycle management (RCM) is the assistance of clearinghouses with denial management. The clearinghouse software secures electronically protected health information (ePHI) by sending claims and financial information electronically to insurance carriers, securely.
Final Thoughts
Rejected or denied insurance claims can cause disturbances in the financial workflow of a practice or a healthcare organization. Claim and denial management must concentrate on reducing these by knowing the reasons and working on them effectively.
CapMinds Medical Billing and Coding services are here to rescue you from denials and rejections of claims. Our medical billing team expedites your entire billing process. We optimize your charges, submit your claims, on-time collection, reduce accounts receivables, identify underpayments and increase your practice's net collections, thereby better clinical and service expansion.
Our insurance verification feature ensures that your patient's insurance plans are verified to prevent rejections and delays in payment. Our denial management deals with contacting insurance plans, refiling claims, and submitting appeals for the denied claims.
Our service includes AR follow-up, credentialing, patient billing, reporting, virtual assistance, etc.
Make sure you avail all the advantages of our service and enjoy an uninterrupted financial workflow.
"Let's reduce your claim rejections or denials effectively, together"