How To Reduce Accounts Receivable (AR) Days In Healthcare?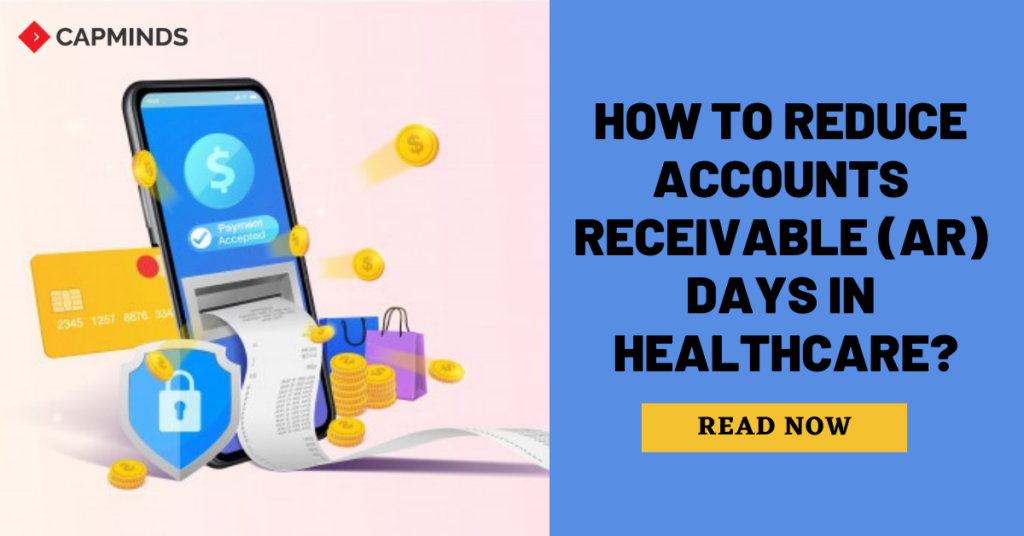 Outstanding accounts receivable in healthcare are one of the most critical issues that the healthcare industry faces today. Organizations are often seeking the right answers to reduce their receivables for over 30 days and also the way to prevent them from happening in the first place. Here are the best tips to reduce AR days in healthcare.
Tips To Reduce Your Account Receivable(AR) Days Quickly
Analyze Where You Are In Terms Of AR
How you can better able to succeed in revenue cycle management if you don't have a clear understanding of where you are at? To stand out from the competitors, the healthcare providers need to improve their revenue cycle by implementing possible changes that increase their performance currently stands. As more trends are involving in achieving successful medical billing collections, it is a good opportunity to look for new available trends in the market.
If you know your total accounts receivable and total charges for the last six months, you can easily compute your current DAR using:
Average Daily Charges = (total charges for last 6 months) ÷ (number of days in last 6 months)
DAR = (total accounts receivables) ÷ (Average Daily Charges)
If the result is between 40 and 50, then your billing performances will be considered average. Once you have this data, you can easily find out what went wrong with the process and hopefully reduce those issues in the future.
Invest In Technology To Reduce Your AR Days
There are many software programs available today to accurately estimate the out-of-pocket liability of patients from their insurance coverage. If you can able to provide this kind of information in advance, for example – before they take expensive treatment or medication.
If a patient already knows that the estimates have been provided, they will be more likely to pay early. With the help of the medical billing and coding software, healthcare providers can also able to easily determine the status of different bills and payments.
Additionally, healthcare providers get better results when their core EHR is integrated with the financial system. This makes the parts of the revenue cycle to be automated ensuring accurate claim submission.
Provide More Options To Patients For Paying Their Bills
Patients wish to pay their bills when they have multiple options for bill payment like credit card payment, paying by check or online payment solutions, or by mobile app. With the trained healthcare staff in the medical bill payment process, patients can find it easy to pay their bills. So, the healthcare staff plus 24/7 online payment options will help you to reduce your accounts receivable days.
So the healthcare organizations should certainly encourage digital payments, whether it may be an online payment portal or a mobile bill payment application. The digital payment solution not only makes the bill payment process faster but is also considered to be more secure.
Seek Help From Professionals To Collect Outstanding Accounts Receivables
Have you implemented all the above strategies and still failed to collect payments on time? Then, you need an expert solution. Expert medical coding audit will devise a plan based on your healthcare business model as they have the right set of skills in carrying out such tasks. They can truly help you identify your possible point of failure and highlight your benefits. So outsourcing your accounts receivable is a viable option that may be considered, if needed.
5 Other Key Steps To Reduce Your AR Days
The ideal number of AR days varies depending upon the type of healthcare facility. So, defining a goal for your AR days is the initial step.
Work towards the accurate documentation process for medical billing and coding cases. This helps to reduce your AR days. Ensuring consistent communication with physicians on outstanding receivables can ensure the timely completion of this critical process.
Make sure your billing experts clearly understand your expectations for clean claims. Set a proper goal of getting clean claims out within 48 hours of receipt of required documentation. Also, do an AR follow-up on rejected claims.
Manage the claim denial process effectively to reduce your accounts receivable days is essential for a healthy revenue cycle.
Ensure you have a defined process for denial management and how it can be handled to minimize the time to pay.
Final Thoughts
As healthcare organizations are dealing with the ever-changing financial landscape, the medical billing and coding operation is one of the most important aspects of managing a healthcare business. Any healthcare organization can reduce their accounts receivable (AR) days by simply utilizing these above-mentioned tips.
Are you in need of powerful resources to reduce your AR days cost-effectively? Outsourcing healthcare accounts receivable services to CapMinds can help the organization to effectively reduce AR days. At CapMinds, we follow-up your pending claims, find out the reason for denials, track outstanding receivable balances and provide periodic reports.
Ready to reduce your accounts receivable(AR) days?