All About Account Receivable(AR) In Healthcare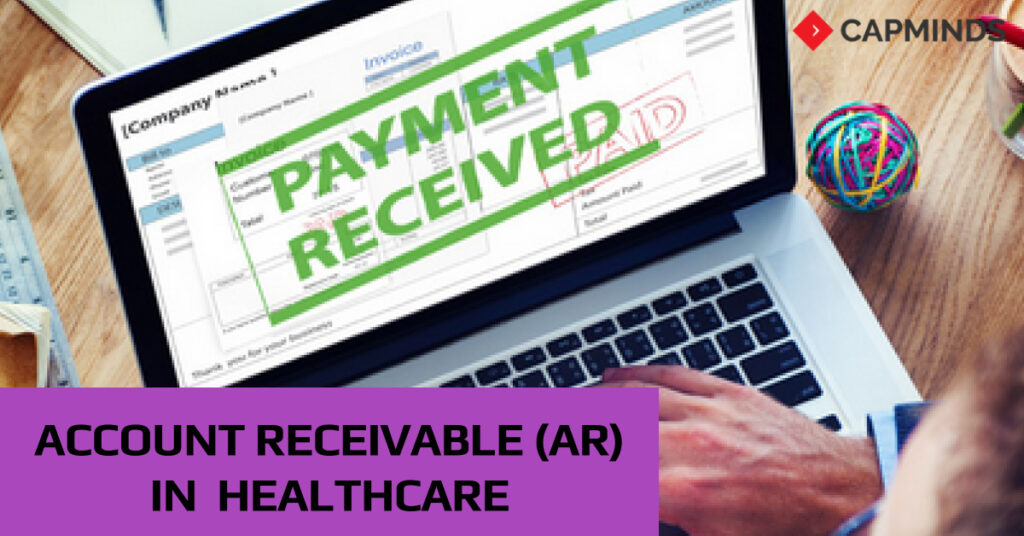 Maintaining a healthy cash flow is one of the major challenges that every healthcare organization faces. In general, "Account Receivable" (AR) is a commonly used term referring to the amount of money that customer owes to the company. Same wise, in the healthcare industry AR, refers to the patient's account balance becoming due for payment within a year.
Account receivable services include the management of reports dealing with insurance, write-offs, bad debt reviews, collection analysis, and ratio analysis. Moreover, it contains an analysis of insurance contracts to ensure healthcare providers are being reimbursed correctly. In this article, you will get a clear view of how to analyze and work on accounts receivable.
Account Receivable Analysis: What Is IT?
In AR analysis, the account receivable summary plays an important role. This AR summary will help you see who owes you money, how much each customer owes, and who is past their due date. The AR summary can assess your receivables in many ways, including by individual patient, by insurance plan, and by payer class. It is the responsibility of your billing staff to perform insurance eligibility verification before the date of service to avoid this patient's responsibility entering into AR cumulation.
While analyzing the AR summary, each payer class should be examined and checked if the pattern of AR totals by time category (such as 30 days, 60 days, and so on) is appropriate for that class. For example, large AR volumes in the 120-day bucket suggest that medical claims are not being worked or that they are not being appropriately written off as contractual adjustments.
How Do Follow Up On AR?
Providers should collect the charges at the time of service to reduce AR, also patients with a variable co-payment (e.g., the 30% of the Medicare allowable owed by patients without secondary insurance) could be charged at the time of service.
The staff should have a Medicare allowable payment schedule of the patients for the services provided to these patients in the office, along with the pre-calculated 30% co-payment at the patient's checkout. Moreover, staff should be aware of those Medicare patients who don't possess co-insurance and these staff should collect the co-payment before the patient leaves the office.
Nowadays various factors cause overheads for healthcare organizations such as outstanding claims and delayed collections as well as stringent federal regulations. This increases the pressure on healthcare organizations to follow up on denied or appealed claims. For a long time if the account goes uncollected then the provider suffers not only a loss of revenue but needs to set aside resources for collection.
Tips From The Experts For Reducing AR Days
Experienced and trained Employees
Training employees on the latest billing and coding techniques might be a costly and time-consuming process. But if it is done, it saves a lot of money for healthcare organizations in the long run. Suppose the healthcare billing staff are not trained properly then, it will lead to billing and coding errors which cause unnecessary spending.
Automating your AR department
Rapid development in technology has provided businesses with the tools to streamline processing, reduce costs as well as improve productivity and efficiency across the whole organization. The best Medical billing software can streamline your entire collections process by tracking various things simultaneously such as past-due bills, identifying those patients who have fallen behind, and automating late fees.
Manual AR processing can be inefficient and costly, but automated AR can be helpful to streamline business processes, enabling the AR team to improve cash flow, reduce operating costs, and enhance customer service.
How to work the AR?
The working process first starts with report analysis. AR report is used primarily to collect overdue balances from both insurance companies and patients. Your AR report should be categorized based on payer (patient balance vs. insurance balance), days (for instance, patient balances over 90 days), and balance amount (e.g., within a category, list accounts in descending order of balance owed). Then comes the AR collection process. Your staff should start to work from the largest accounts first when making the collection calls to patients. Moreover, determine the minimum level for small balance write-offs. You should not miss any account irrespective of the system you follow for AR.
Are you looking for a streamlined system to control and manage your accounts receivable? Do you won't have powerful resources to handle your accounts receivable requirements and improve your cash flow? Then, the right option for your healthcare organization is to outsource healthcare accounts receivable services to the best and most experienced service provider.
Why Outsource Accounts Receivables Services?
Outstanding claims and delayed collections often place added administrative burden on healthcare organizations. Additionally, federal regulations have become increasingly more stringent. This increases the pressure on healthcare organizations to follow up on denied or appealed claims. Incorrect or irrelevant medical coding is the foremost reason for medical claim denials.
Outsourcing healthcare accounts receivable services to CapMinds can help your healthcare organization effectively deal with your accounts receivables. We will not only save your operational costs but also help in improving the cash flow. At CapMinds, we can follow up on your pending claims, trace the reasons for claims denials, track outstanding receivable balances by the customer, and by the date when payment is due, initiate collections, and provide periodic reports.