How Important Are EHR Systems In Medical Billing?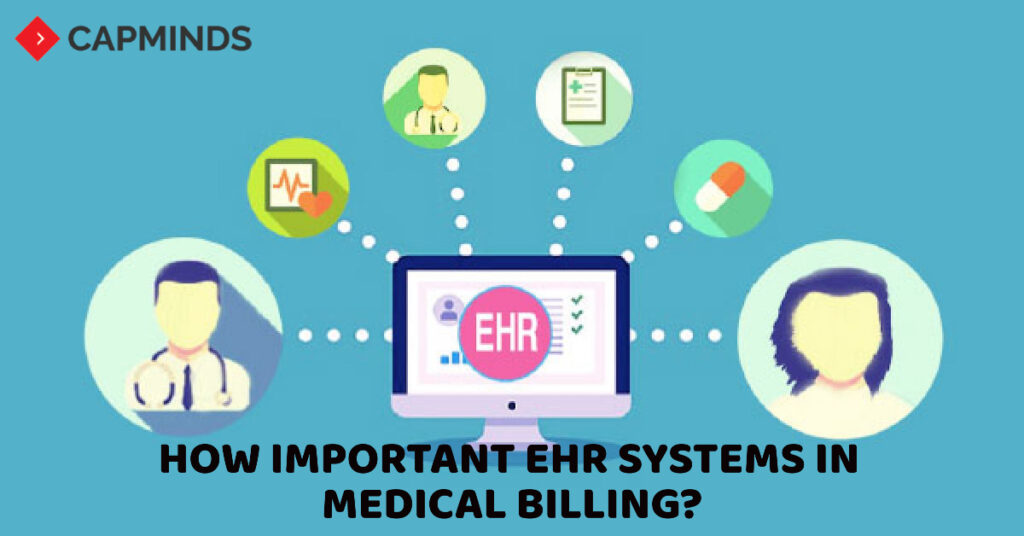 Medical billing and practice management has been a time-consuming task of clinical practice. No doubt, the use of EHR systems has significantly reduced efforts by helping healthcare providers to streamline their processes effectively and simplistically.
The healthcare industry is undergoing a drastic change day by day and so the healthcare providers are looking for more efficient EHR systems to manage their whole practice.
According to a recent research report, 89% of doctors stated that EHR is their core need and it dominates their decision-making process when it comes to choosing a management system for their practice.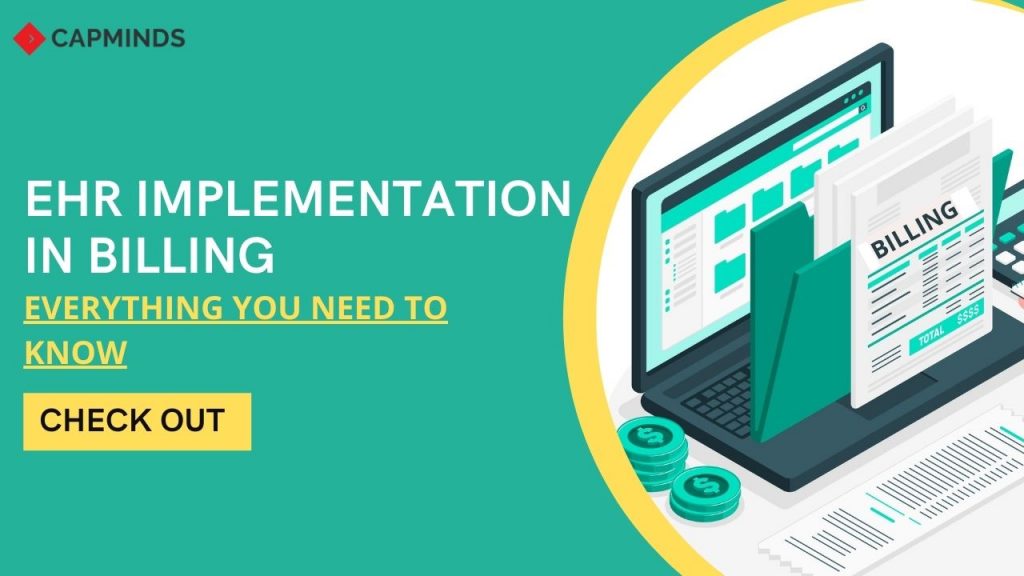 Nowadays, the medical billing task is very challenging and it can be made easy by integrating the billing system with EHR. The integration of EHR systems & medical billing is a change that comes with numerous benefits. Let's have a look at how important EHR systems are in the medical billing process.
What Is An Electronic Health Record (EHR)?
Electronic Health Records (EHR) comes in handy for physicians when it comes to treating patients, especially the ones with chronic illness. Patient's medical history speaks everything about their health.
These records help physicians to find exactly what they are looking for. This is extremely helpful in emergencies. EHR is the digital version of a patient's paper record.
Electronic Health Records software helps healthcare providers or physicians to manage the patient's medical records easily without taking much time and increases the provider's efficiency by automating the clinical workflows.
The Key Benefits of EHR
Providing complete information about the patients in an accurate and up-to-date manner at the point of care.
Securely sharing electronic data with patients and different clinicians
Enabling suppliers to boost potency and meet their business goals
Improving the best interaction and communication with the patients and providers as well as health care convenience
Providing more safer and reliable prescribing
Enhancing privacy and security of patient information
Every patient record can be accessed in a fast and secure way with efficient care.
Helping suppliers improve productivity and work-life balance
Reducing prices through shriveled work, improved safety, reduced duplication of testing, and improved health.
Improves Efficiency
When the billing process is integrated with an EHR, it makes both the clinical and administrative workflow smoother. For instance, the billing department won't have to stop working on one program and open another program to find the specific data and you don't need to input the data manually and repeatedly.
In addition to increasing efficiency, this software model can also boost productivity and increase revenue. Since the data are quickly accessible, it's very easy for the practice management software to pull claims and submit them to the payers and CMS. And also it will be easier to identify and correct improperly coded procedures by integrating EHR systems.
Here is how EHR helps to boost efficiency
Built-in templates for physicians
E-prescribing technology saves the maximum time
Reduces the abuse of controlled substances
EHR Increases Revenue
When we speak about healthcare organizations, the main goal of every business is to maximize its revenue. The major benefit of using EHR systems is, it automatically boosts your revenue and it performs,
Eliminate lost paper superbills
Increases first-time acceptance rates for claims
Enhance comprehensiveness
Electronically generate super bills and then bill insurance carriers
Reduces rejection rates of insurance claims
Submit claims and track them
Check rejected claims, correct and resubmit them
Customer Support
The EHR vendors provide 24/7 customer support and can make a practice's IT concerns disappear. They may also offer on-site support which reduces the reduce IT costs for sure. Many of the organizations also have support documents, webinars, and videos that explain how to use the platform.
The EHR software integrated with the billing system helps to submit cleaner claims and schedule appointments more easily. By bringing transparency to the medical billing process EHR system helps to build trustworthy relationships with patients and also with other stakeholders.
Improves interoperability
An EHR system contains information across the full spectrum of providers and caretakers and this information can be securely shared with everyone who needs to know, thus saving time and money while improving patient experience.
While integrated tools like computerized physician order entry do scale back the danger of prescribing errors, the chance of human error can forever exist.
A system that integrates various programs (i.e., EHR, follow management, and even billing), reduces the quantity of data entry points and thus minimizes the things that need redundant data entry. Ultimately, this reduces the chance of human error.
Accessibility
Online EHR is easily accessible. Usually, the EHRs are stored on a single server in the practice's office, but the EHRs managed by a third-party vendor can be easily accessed from any location with an internet connection.
This ease of access improves collaboration with other healthcare providers and involves patients in the management of their care.
Reduces paperwork
Paper medical records will be a manual written process that is both times consuming and also results in manual errors. So this increased the workload and healthcare staff needs to dedicate their time to focusing on providing better patient care.
An integrated EHR system doesn't have these problems. So the physicians and healthcare staff are no longer required to spend their precious time and effort filling out forms and processing claims.
Looking for the best EHR service providers?
We at CapMinds provide EHR systems in detailed and expert-informed reports. It helps the health organization tailor the internal processes for better care and revenue profitability. We pride to say that we offer EHR to be a multi-purpose tool that can do more than just the basics and fulfill our client's needs.
CapMinds' cloud-based EHR offers the right tools you need to deliver better patient care from documentation, billing, and reporting. The user-centric design and quality performance system allow your practice to work efficiently, leaving a lot of time for your patients. Our cloud-based EHR relieves you from maintaining expensive servers and IT staff.
Our medical billing team expedites your entire billing process. We optimize your charges, submit your claims, on-time collection, reduce accounts receivables, identify underpayments, and increase your practice's net collections, thereby better clinical and service expansion.
Don't wait anymore and miss the golden opportunity to explore endless opportunities to win.
"Let's integrate your medical billing with EHR and have a whole new experience together"