How FHIR Can Assist With Handling Digital Challenges In Research?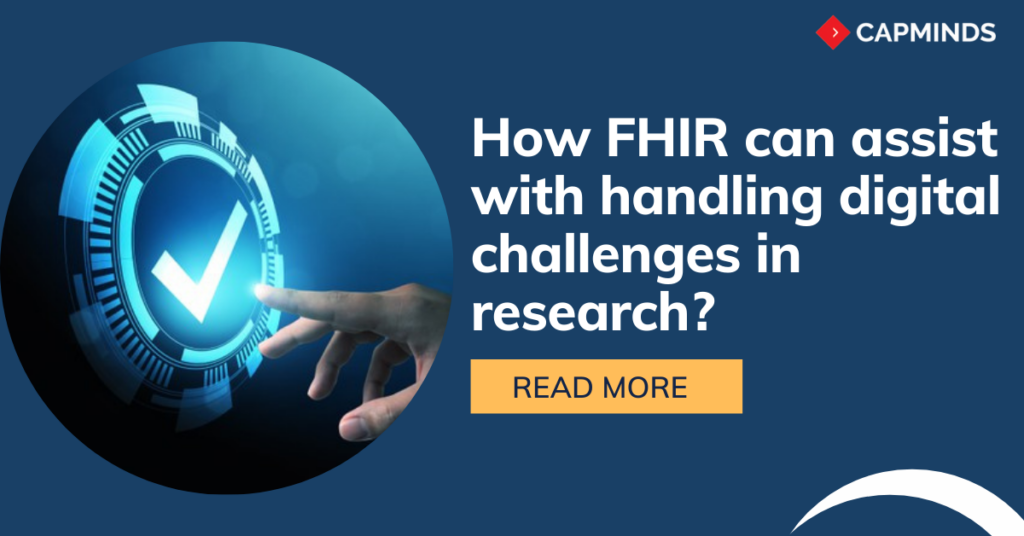 The emergence of advanced technologies like wearable healthcare devices, remote patient monitoring, telehealth visits, and other recent trends have created vast unimaginable opportunities for researchers. But along with these high-tech opportunities, there comes a set of challenges to overcome.

Along with the challenges related adopting to this kind of advanced technology, research, and healthcare professionals also face some difficulties when dealing with changing regulations and more. This article explains to you how FHIR could help healthcare companies successfully compete with evolving digital tools and other developments.
All about FHIR in healthcare
As we all know FHIR Is an open healthcare data exchange standard created by HL7 – that provides data formats and APIs to drive better healthcare interoperability. As the adoption of real-world data increases data by day, the interoperability enables pharma organizations to generate efficacy of investigational drugs in a real-world environment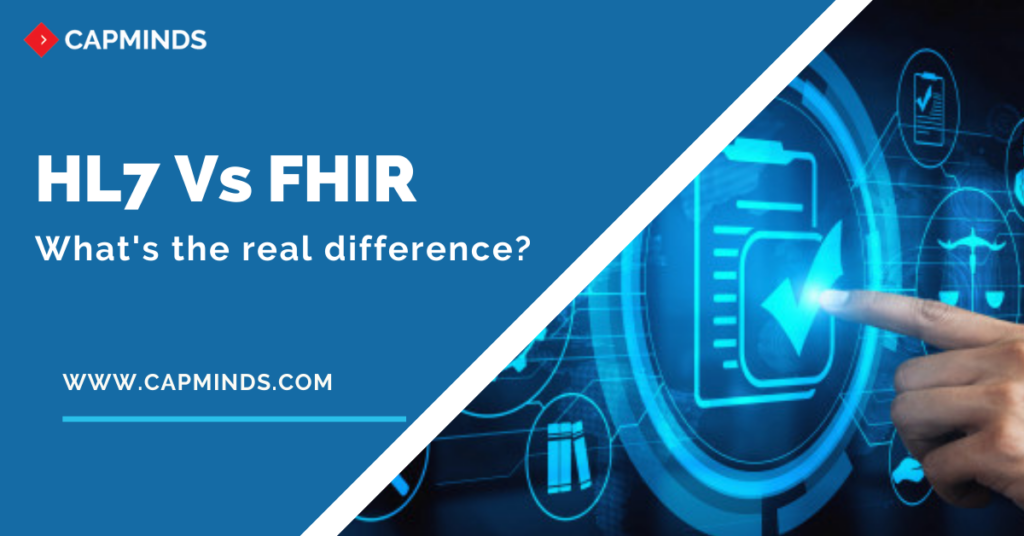 How FHIR will assist with handling digital challenges
As the need for quality data continues to improve in the healthcare industry, it is becoming even more paramount for organizations to capture that data from EHR and remote patient monitoring devices driving up cost as well as complexity.
Here, the emergence of FHIR is creating a great shift in the healthcare industry giving us the ability to transform data quickly and better collaboration across the healthcare industry, thereby increasing the chances of reducing complexity. Thinking about the future, FHIR will provide the much-needed ability to apply science to increase precision care for all types of patient populations.
It's important to understand the power of FHIR in healthcare data exchange. As people are unaware of the potential benefits, the adoption of FHIR is low. But, now with the recent CMS interoperability and Prior Authorization Proposed Rule (IPA) improving the adoption of FHIR across healthcare providers and payers. And sooner we may expect FHIR to be a common language for healthcare data sharing across the entire healthcare ecosystem.
Final Thoughts
As healthcare organizations continue to transform and move further into the digital landscape, the adoption of FHIR will continue to attain great reach in the upcoming years. Furthermore, FHIR enables healthcare organizations to capture real-world data at a greater level, which may help to sort out issues with clinical outcomes, patient engagement, and healthcare data management. So, it becomes important for healthcare providers to evaluate the potential of FHIR.
How CapMinds can help?
CapMinds is one of the leading healthcare technology companies, providing technology that enables services including remote patient monitoring, telehealth services, cloud-based EHR, population health management, HL7 FHIR integration, and interoperability solutions.
For those organizations that are unfamiliar with the FHIR, we help them to better understand all about FHIR's various use cases. Our recent blogs about FHIR will help you to better understand the basic concept of FHIR, its importance, and its impact across the healthcare continuum.
CapMinds leverages the experience and clear understanding of clinical data for both providers and payers to provide quality outcomes and extraordinary digital solutions. We help healthcare organizations leverage technology and innovation to enhance healthcare delivery and meaningfully improve patients' lives.