Take Advantage Of FHIR API: 4 Secret Reasons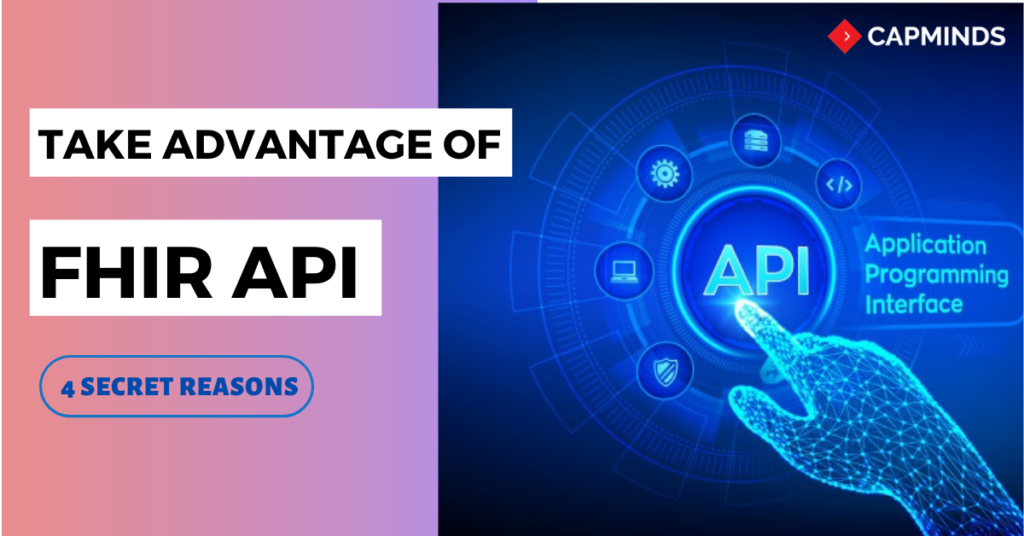 As the COVID-19 has affected the whole world, the demand for virtual care and easy to use medical applications are started increasing day by day. As we discussed in our previous blog about how FHIR simplifies healthcare application development, here is all about FHIR API – why it is better when compared to other APIs.
1. FHIR Drives Interoperability
Interoperability has been a hot topic in the healthcare industry. Being able to share critical clinical data between disparate systems in a way that makes it easily accessible, while still retaining the security of sensitive patient health information, has always been one of the most challenging issues.
The Fast Healthcare Interoperability Resource (FHIR) has quickly become one of the most popular protocols for the development of an application-based approach to interoperability and health information exchange.
FHIR drives interoperability by not only improving clinician efficiency but enabling safer transitions of care, saving clinician time, helping lower healthcare costs, maintaining patient privacy, and reducing treatment and medication errors.
Using a standardized API, FHIR allows developers to create apps that transcend this document-based environment. Those applications can be plugged into a basic EHR operating system and feed information directly into the provider workflow. So that it avoids the issues of document-based exchange, which often requires the provider to access data separately.
2. FHIR For healthcare information sharing
In today's healthcare marketplace, the available traditional standardization processes nearly take too long and often not flexible enough. But, FHIR enables easier, faster, and especially more flexible development of interfaces that also scales well. The biggest advantage of FHIR is that it is very easy for developers to use it. But to achieve healthcare interoperability in long term, the FHIR needs to be implemented correctly.
Many initiatives have been set around this standard, encouraging the overall creation of an open ecosystem where clinical apps can proliferate and be reused (SMART on FHIR).
Programs like the Patient Access APIs rely on the newest HL7 standard, in this case, to give the individual the tools to gain medical insights and shop for care accordingly. Public FHIR servers are available for programmers to reach and test their applications, with the hope of sparking innovation and competition in the market.
3. FHIR community offers ongoing training and support
The FHIR standard continues to evolve and from now onwards will be backward compatible. Due to its global prevalence, the FHIR community provides tooling, training, and resources available with country-specific content. HL7 encourages and supports all adopters of FHIR, from established healthcare networks to entities just starting on their interoperability journey.
4. Security In FHIR
With any environment that deals with Personal Health Information (PHI), security and privacy aspects are paramount. Even when FHIR does not define security capabilities, it indicates protocols and protection measures to adopt for sharing clinical resources.
The SMART (Substitutable Medical Applications and Reusable Technologies) on the FHIR project has worked towards a platform where innovative apps can be built once and reused safely anywhere in the healthcare system.
Concepts, resources, and labels are valid tools that can be adopted to suit the variety of policies that require compliance according to regions, legislations, and organizations' guidelines.
Final Thoughts
FHIR APIs is the primary standard that carries the individual closer to their information, making advances into real patient engagement as well as data contribution.
FHIR APIs are vital to the interoperability venture, where information can stream flawlessly across organizations, arriving at the perfect healthcare provider at the perfect time. The consistency and semantically right nature of FHIR resources empower its adoption, not only amongst technology vendors but across national health systems.