How an EHR Software can Improve your Behavioral Health Practice?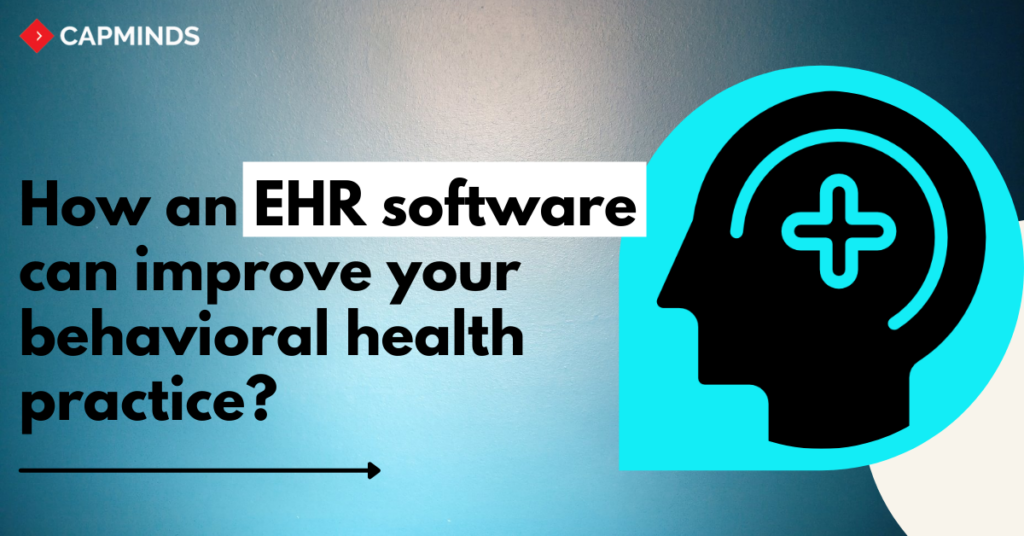 An increasing number of healthcare practitioners are now offering their patients integrated mental health and primary care. So here is how EHR software improves your behavioral health practices
The need for behavioral health EHR
A mental health clinic's personnel may be called upon to service patients and family members on any given day, just like any other medical office. When clients arrive for appointments, they are greeted, their insurance coverage and personal contact details are verified, and they are shown to pleasant exam or consultation rooms.
A nurse or medical assistant may collect vital signs and update the patient's record, depending on the nature of the visit. This ensures that the file is current and accurate. Caring for the 25% of Americans who suffer from mental health illnesses, on the other hand, is typically more difficult than delivering primary care.
For the mental health population, finding a better model of integrating medical treatment with behavioral health services is crucial. Numerous studies show that when appropriate mental health and substance addiction therapy is provided alongside primary care services, medical outcomes for individuals with chronic and acute disorders improve.
Finding solutions that improve care delivery while addressing financial and organizational limitations is the issue. Software for Behavioral Health Practice Management could be the key to improving service delivery and patient results.
Top 5 Benefits of Using EHR for Behavioral Health Practices
Because of the numerous benefits that medical records software provides to both service providers and patients, Electronic Health Records (EHRs) continue to gain traction among both medical practitioners and paraprofessionals.
Behavioral health professionals are one of the most recent groups to embrace electronic health records, with "forty-six states…either incorporating or planning to incorporate electronic health records" in both psychiatric hospitals and community mental health services, according to the US Substance Abuse and Mental Health Services Administration.
Here are the five most notable benefits of EHR for behavioral health providers and their patients:
Simplified information sharing
Electronic health records allow providers to share crucial information about patients' diagnoses and treatment plans in real-time, leading to significant gains in service delivery and efficiency.
Improved medication management
Prescription drug monitoring is an important part of behavioral health services; with the use of an EHR system from a medical software business, providers may track medications in real-time, reducing the risk of prescription errors and preventing double-doctoring by patients.
Exceptional records security
Electronic health records, unlike paper-based documentation, are safeguarded by enhanced digital security that protects them from theft, loss, or destruction due to fire or natural catastrophes.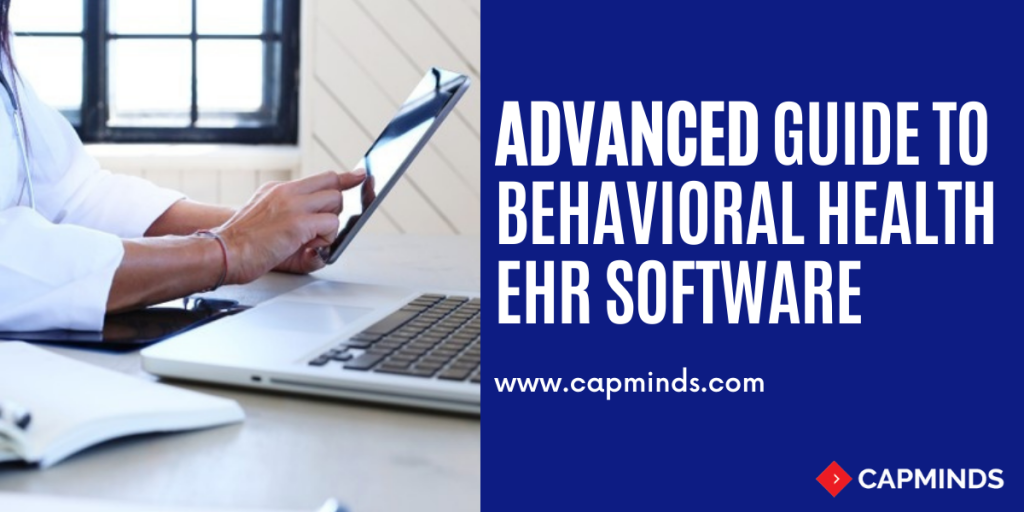 Accessible from anywhere
Because behavioral health professionals must frequently respond to life-threatening emergencies such as suicide threats, the ability to instantly access patient records via EHRs from any internet-enabled device has aided in the improvement of crisis response services among mental health professionals.
Streamlined billing
By employing bespoke, flexible medical records software, behavioral health providers and clinics can avoid the costly delays and mistakes associated with conventional paper-based billing.
Our EHR is tailored for Behavioral and Mental Health programs. CapMinds EHR is very flexible and customizable according to the changing trend in the behavioral health industry including the top features – Practice Management, Patient Portal, Telehealth, Scheduling, Charting, Clinical Reports, Financial Reports, and Compliance Reports.