Health IT Outsourcing With CapMinds: Benefits For Health Tech Startups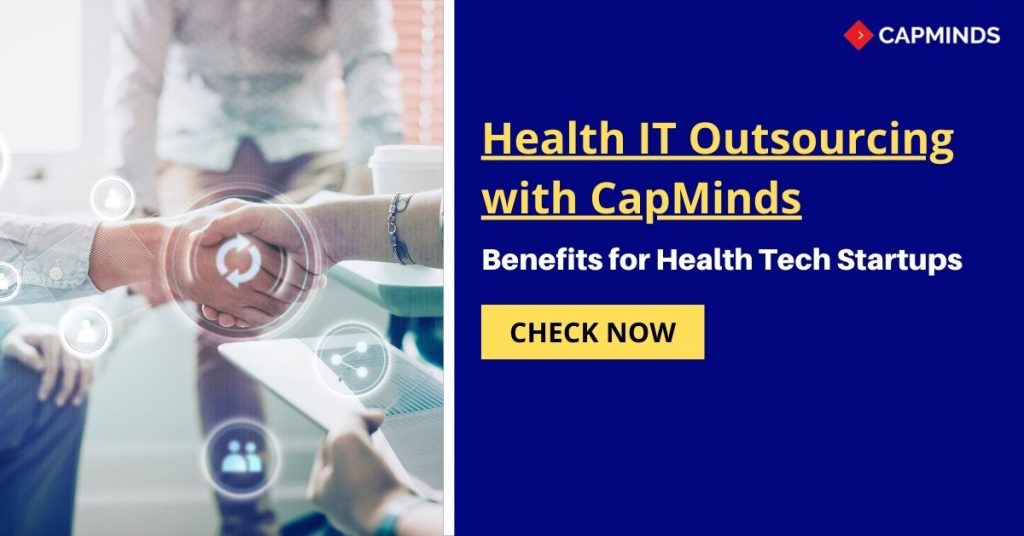 For ambitious health tech startups like yours, chasing and achieving your vision without losing the stage is very important. You may have many innovative and smart ideas but the reality will be hard when it comes to implementing them. It will be harder, especially when you concentrate on health IT.
When you are a beginner in the field (of course with lots of groundwork) you may not have a professional team to be dedicated to health IT and this will bring more complexities to your health tech processes.
CapMinds is here to help you understand what is a healthcare IT outsourcing and how CapMinds health IT outsourcing can benefit your startup and get you to that limelight where you can shine and take hold of your success.
So, What Is Healthcare IT Outsourcing?
Healthcare IT outsourcing refers to the process of hiring an external technology partner to fulfill the organization's IT needs and accelerate the project delivery.
This emerging business model has attracted huge interest in recent years by leading health enterprises. The dominating region in the healthcare IT outsourcing market in North America will continue to increase its market share in the future, because of its well-established healthcare industry and better reimbursement systems.
CapMinds: Your Perfect Healthcare Partner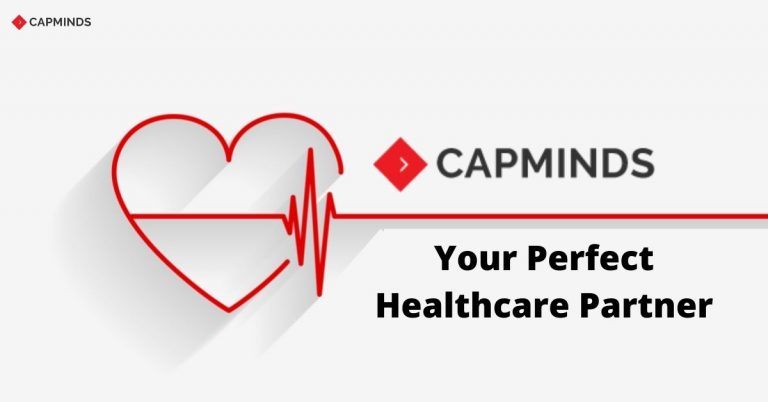 For any health tech startup, health IT outsourcing will be a significant tool because it saves time, money, and energy. You need not spend your time recruiting people and forming a team to do this, you just have to hire a special talent like CapMinds to fulfill all your health tech needs.
CapMinds is the perfect healthcare partner on which you could rely upon all your healthcare needs. We will satisfy all your outsourcing needs in minimum time and helps you to experience maximum satisfaction.
5 Reasons Why Health Tech Startups Should Consider Outsourcing Healthcare IT With CapMinds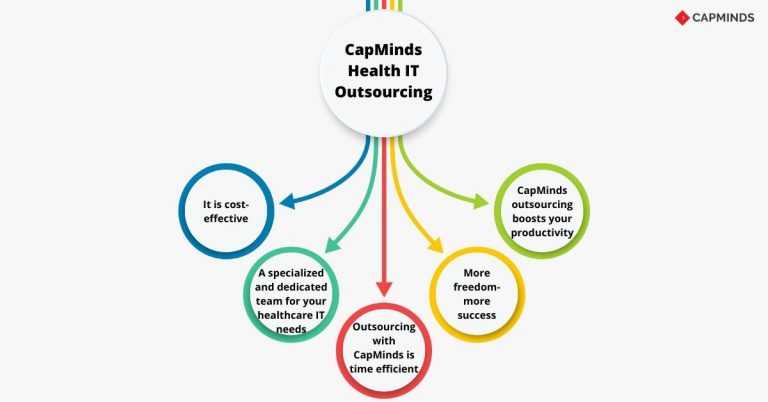 It needs a dedicated team in the form of a health IT business, technical experts, and compliance professionals to bring a health tech startup on a global scale.
As we said earlier, health IT outsourcing generally saves a lot of money and frees up time to concentrate on other meaningful activities which can push health tech startups to maximum heights. Let's now see the other reasons why health tech startups should consider outsourcing healthcare IT with CapMinds.
1. It is cost-effective
Outsourcing healthcare IT with CapMinds is your best budget-friendly solution to get your things done.
On the other hand, an in-house IT team requires training, work area, and more increase in your overhead costs.
As a startup, outsourcing with us will only make you invest a fixed amount as per the requirement or contract.
Our healthcare mobile and web app development services or our healthcare software development outsourcing, interface development, and more will be beneficial for your startup.
2. A specialized and dedicated team for your healthcare IT needs
Health tech solutions to be performed perfectly need at least decent skills. Improper and inefficient skills can impact your startup goals.
CapMinds have sets of specialized professionals and experts in many fields.
Outsourcing health IT with CapMinds will ensure the completion of all your tasks without investing a high amount of money like in hiring an in-house team.
Outsourcing in general means gaining the benefit of expertise and especially CapMinds fulfills your real-time needs so that you can achieve your goals and objectives without trouble.
3. Outsourcing with CapMinds is time efficient
Time is the most crucial one when it comes to marketing.
It decides how well you can handle and manage your healthcare IT solutions.
CapMinds helps your startup not compromise on the quality of your work while concentrating on the targeted time.
Avoiding quality in health tech solutions should not even be a choice for you.
This will collapse your entire vision.
With our healthcare app development outsourcing, you can just forget worrying about reaching deadlines and meeting the quality standards.
We are well qualified to maintain the balance for the same.
4. More freedom-more success
For building a strong market presence, focusing only on IT solutions is not going to work.
When you are increasing your business growth, managing an in-house team will not be an easy task.
CapMinds healthcare IT outsourcing gives you more liberty, freedom, and more importantly, flexibility to alter and change.
We empower and allow you to concentrate on working on your other vital responsibilities like marketing, which you use to promote your healthcare startup in every way.
5. CapMinds outsourcing boosts your productivity
CapMinds health IT outsourcing simplifies your startup's entire project management.
With us, your startup can eliminate recruitment and training procedures regarding the in-house team.
We help you to reduce the responsibilities and workload of your other staff members.
CapMinds' Expertise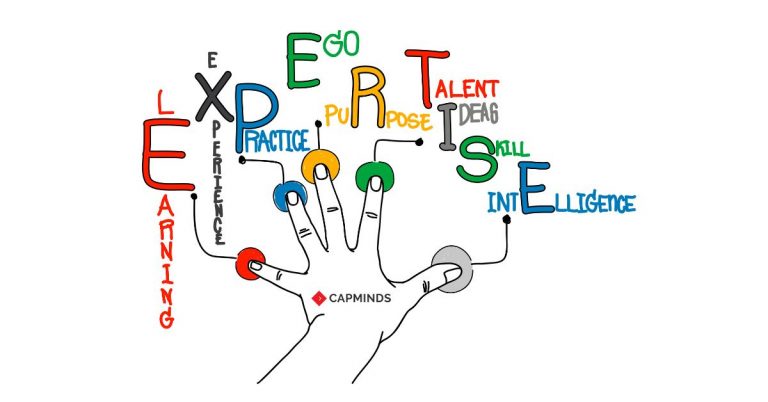 Our experience: Dealing with technical complications is our cup of tea.
Our expertise: Our healthcare IT understanding will make health tech startups globally recognized.
Our experts: Dedication is our experts' core advantage.
Now, Let's Look Into The problems With Not Outsourcing Health IT By Health Tech Startups
You will be pushed to invest huge capital in gathering and developing an in-house IT team
You will need to invest more in providing training and resources to that in-house team.
You will most probably waste your precious time on doing these rather than using them on meaningful marketing and business expanding activities.
You might at some point of time after investing in your in-house team, decide to outsource services due to inefficiency.
Worried About Outsourcing Complications? Leave It To Our Masterminds
CapMinds excels in providing high-end technological and innovative solutions to healthcare providers. We are now concentrating on developing health tech startups and helping them achieve their goals and vision within a given period without wasting huge money.
We provide healthcare IT outsourcing services that achieves the same goals to promising healthcare startups like you. Our services include healthcare mobile and web app development, healthcare software development outsourcing, interface development, managed cloud services, and RPA solutions.
We specialize in outsourcing services like telemedicine, EHR, HL7 FHIR, EMR & OpenEMR integration, cloud migration, cloud security, hybrid automation, and what not?
"Let us make you the No.1 without compromising the quality, together"