5 Easy Steps For Healthcare Startups: Find The Right Tech Partner From Day Zero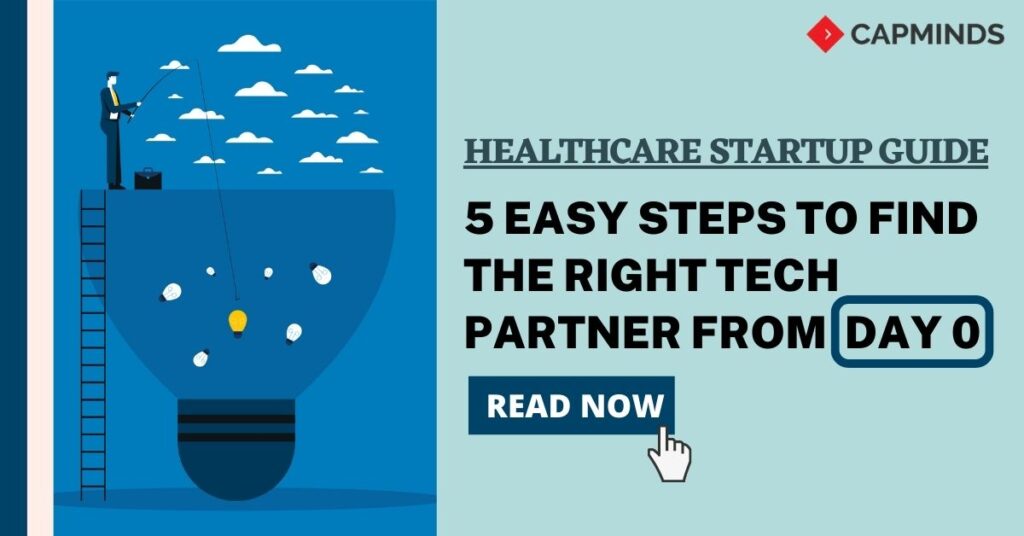 Changes are inevitable and rapid in the healthcare spectrum. Technical skill is very important when it comes to starting a business. Our startup is just like our child.
It needs development on a professional level and better nourishing to reach its maximum ability. Finding the right tech partner for your healthcare startup is much essential for faster growth, better development, and finding its place in the future.
The steps and methods on which you choose your perfect tech partner are very crucial. Your startup's launch and life depend on your choice. All tech partners aren't the same. Each has its own set of experts and specific field expertise.
An experienced and well-skilled tech partner will plunge their team into the idea and goal of your project, work out the proper and practical development process, suggest reliable solutions, and provide ways to prevent problems that may occur in the future. This article is just dedicated to taking you through the process of finding the perfect tech partner for your healthcare startup.

5 Easy Steps For Healthcare Startups On Finding The Right Tech Partner From Day 0
1. Determine the project capacity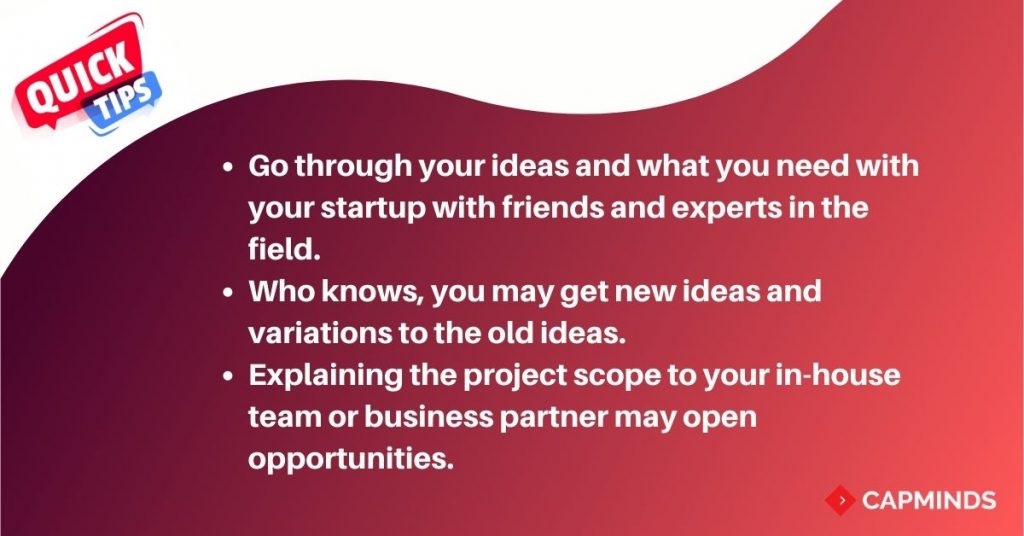 First is first-know yourself. "Yourself" here implies your startup project. As we said at the start, your project is your child, so you must know it better than anyone else. You and your startup should have two bodies and one mind.
Its needs and ambitions must be by heart for you. Even if you don't have high skills on technical abilities, you should know what and what not is needed for your healthcare startup. Your business model and the resources you required to start should be clear.
---
2. Prepare a good presentation
Your presentation determines the fate of your startup. Yes, we know that many startups may not have anything developed yet to present like a pro, but if you cant present your startup project clearly and to the point, potential partners may lose interest in rendering assistance for your startup business.
The first impression and reaction of the tech partner candidate to your presentation says everything. It might be your first display of whether are or not the perfect one for your startup.
---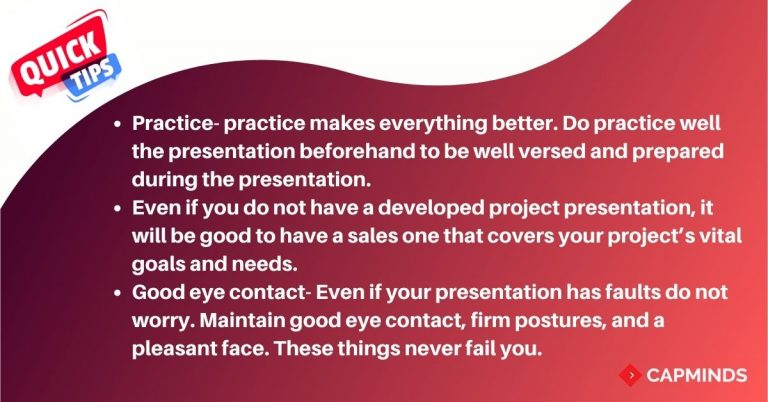 3. Do thorough research on partner candidates
Before doing or selecting anything doing complete and detailed research is essential. There are many ways to do this for your startup. Many online platforms and forums provide better results for what you are searching for. Google is the best example.
It provides a broad variety of search results from which you can select your desired ones. There are also some specialized portals for finding tech partners which provide details regarding the qualification, expertise, previous projects, prices, reviews, and location of the potential partner companies. This information helps you to decide better.
---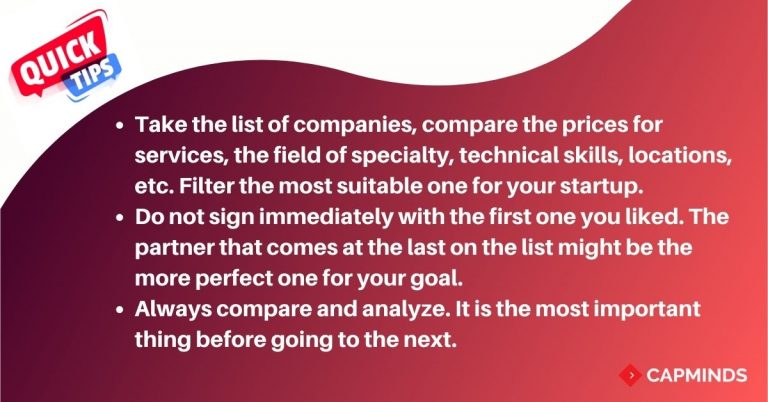 4. Analyze their technical expertise
Technical abilities are not everyone's cup of tea. That's why there is the option for a technology partnership.
Being not technically strong is okay, but not making the people you hire understand the need and purpose of your startup is not okay! Do not make a good speech and a presentation blow you away. Do research works on the tech side and ask questions. Let them convince not just with words but also with facts and numbers.
---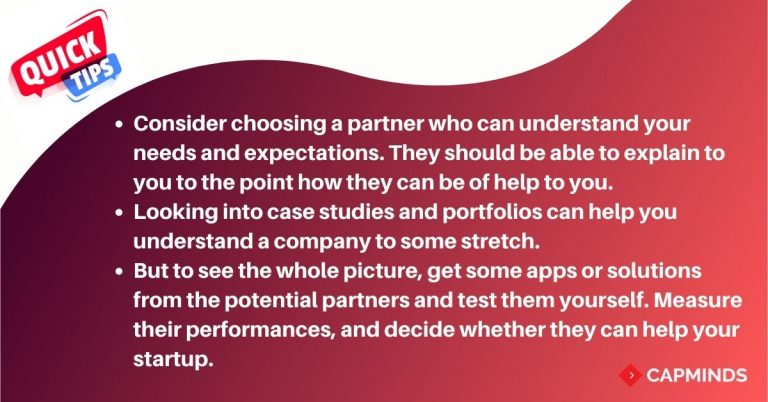 5. Communicate & explore their working approach
Communication is very important to even start idealizing. This is the one that can kill or keep your startup alive. Communication helps you determine how your partner communicates, how involved you want to be in your project's process, and how often you want the progress reports.
Each company has its working methodology. You must find the workflow while considering hiring a tech partner for your startup.
---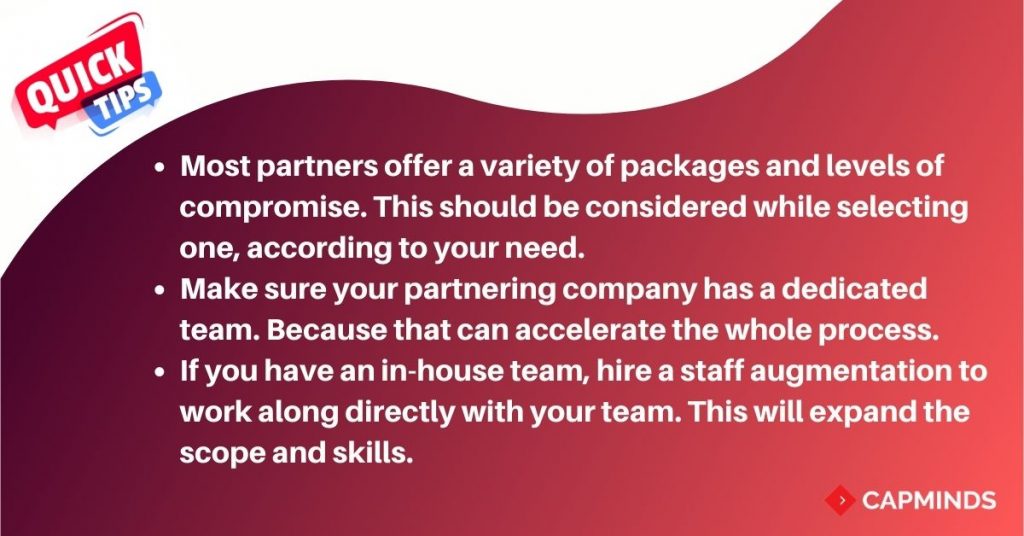 Accelerate Your Healthcare Startups Growth With The Perfect Tech Partner: CapMinds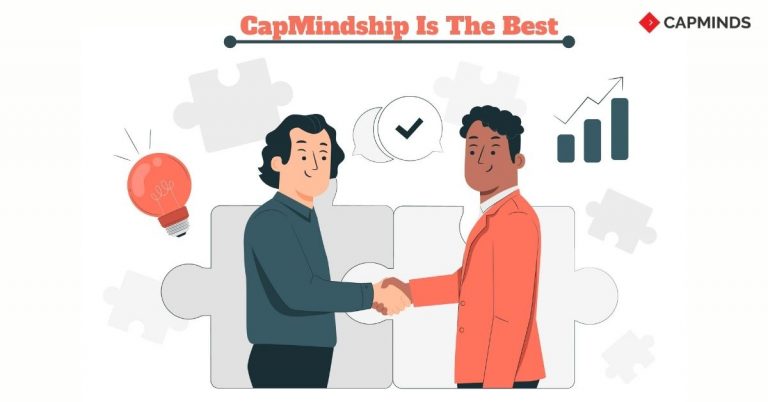 Partnering with any tech company will not bring major changes and successes to your healthcare startup. Join with CapMinds Technology now, your perfect healthcare technology partner for IT solutions.
CapMinds excels in providing high-end technological and innovative solutions to healthcare providers. We are now concentrating on developing health tech startups and helping them achieve their goals and vision within a given period without wasting their valuable money.
We provide healthcare tech partnership services to promising healthcare startups like you. Our services include healthcare mobile and web app development, healthcare software development outsourcing, interface development, managed cloud services, and RPA solutions.
We specialize in partnering with healthcare startups with services like telemedicine, EHR, HL7 FHIR, EMR & OpenEMR integration, cloud migration, cloud security, hybrid automation, and what not?
We are ready to amaze you with our services. Are you ready to exploit our expertise? Ready or not, get started with us now to achieve success in lesser time without compromising quality. Reach us through the link below. Explore our other top-end services and solutions on our website.
"Let us make you the No.1 without compromising the quality, together"