5 Core Benefits Of OpenEMR Software Likely Don't Know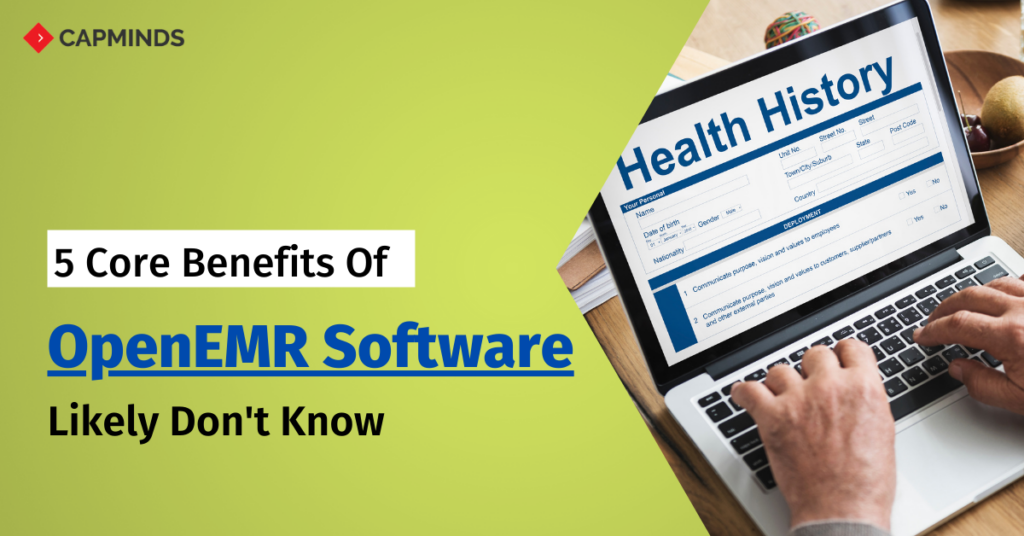 OpenEMR is one of the best EMR offerings worldwide, continuing to post around 3K monthly download rates. Yes, this open-source EMR is simply excellent. What does OpenEMR do and how it benefits healthcare practices?
OpenEMR, a free open source practice management solution allows healthcare practices to manage their medical records, scheduling, and other resources just in one place. Even though it is free of cost, it supports numerous advanced features including lab integration, prescription, and report generation.
For healthcare practices, leaving OpenEMR software out of your practice growth could seriously limit your ability to reach and connect with new patients. So to help you get on the right track, we're providing these amazing tips. Here are 6 core benefits of OpenEMR software you should never miss.
Benefits of OpenEMR software
1. Reduces your overall costs
The OpenEMR software is free of cost. It means the software is completely free to install so the clinics and medical practices don't have an extra operational expense. It can be very cheaper to use the open-source system if a healthcare practice holds one or two users.
Some practice may spend more on manual health record processing and management works, here OpenEMR ultimately reduces the overall costs by automating processes like lab requests. This open-source EHR also assists with medical billing and insurance to ensure all the financials are correctly taken care of.
2. Open source
The application's source code is free to download and alter. Extended modules are available in a marketplace for free or purchase, and programming-savvy users can tweak the system as they need it for their clinic.
3. Improves patient healthcare
Detailed patient demographics and a clinic decisions rule engine means a patient gets optimized, personalized care. Physicians get as much useful information as possible and tactics on how to act on it.
4. Better patient-physician communication
Patients and physicians communicate and otherwise provide each other relevant information to best treat ailments. A direct messaging platform centralizes communication within appointment scheduling and document and file sharing. Detailed patient records disclose things such as language spoken to give physicians insight into how to best establish trust and comfort.
5. Efficient Billing
Deep billing capabilities and integrations facilitate paying bills and coordinating insurance. It supports billing clearinghouses, utilizes an insurance tracking interface, and can field insurance eligibility queries.
How we can help with OpenEMR?
CapMinds OpenEMR is the best solution for EMR and healthcare practice management. Our services include EMR customization, consulting, meaningful use certification, training, and support.
At CapMinds we are experts at customizing OpenEMR to your practice workflows and we provide you with the secure data transfer between other systems like a patient portal, practice management which are in use at your medical practice.
Experience how CapMinds OpenEMR services can serve your practice at the best