11 Benefits of Telehealth In Healthcare 2022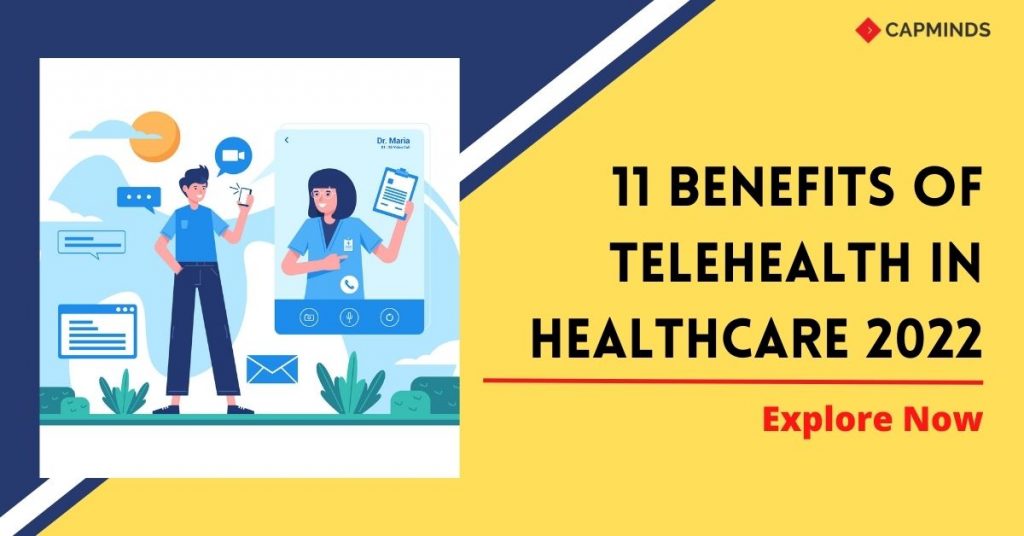 Have you ever heard that the internet is transforming the whole world and it's also making a drastic change in the healthcare industry? Yes, healthcare sectors are indeed making use of various advanced software to provide better care for their patients like telehealth software.
Telehealth – the most commonly used word in recent days, is becoming a greater solution for all health-related issues as everyone can able to connect to their doctors just by sitting at home. We know that there will be only a few who doesn't know about telehealth in 2022.
Yet, do you know how it benefits both the doctors and patients as well? If not, then this article is for you. Here is all about telehealth and telehealth benefits.
What Is Telehealth?
Telehealth is the method for enhancing the delivery of health care services. And these services include public health, patient education, health information, and self-care via telecommunications and digital technologies.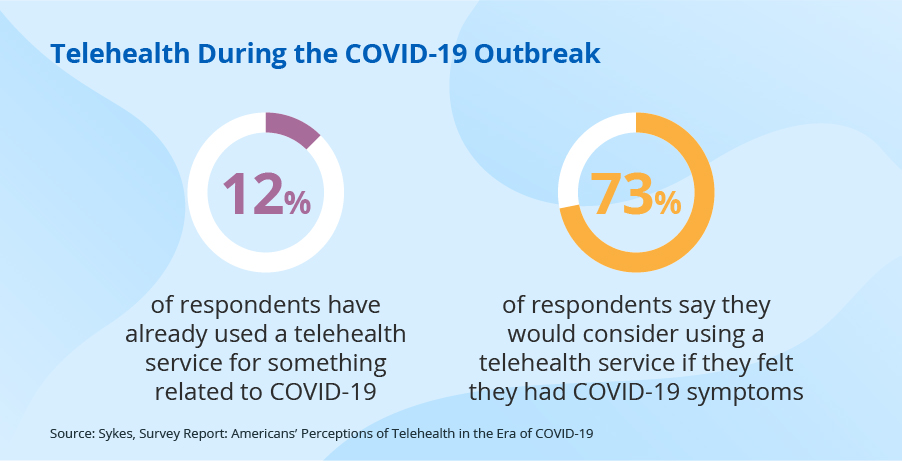 Benefits of Telehealth
1. Telehealth Improves patient engagement
Today's advanced healthcare system creates many new ways for patient interaction and engages them in self-care. The usage of telehealth for remote monitoring is a great way that healthcare providers can easily cost-effectively improve their patient outcomes. The variety of technologies that can be used for remote monitoring includes,
Web-based applications or mobile applications for uploading healthcare data such as blood glucose readings.
Advanced devices that measure and transmit health information such as blood pressure levels wirelessly.
Some wearable devices record and transmit information automatically such as heart rate, blood glucose, and other data.
2. Telehealth increases payment collection
Telehealth is a less time-consuming process for both the patient and the provider. With telehealth, payments will never be a problem. Healthcare organizations can ask for advance payments even before the video consultation is about to start.
They can also have different types of payment methods which will be helpful for the patient. This will ensure that there is a good cash flow for the hospital.
3. Telehealth provides better care
Today a huge number of patients are not receiving the treatments at the right time because of the traveling distance to the hospitals. This geographical barrier is overcome with the help of telehealth services.
It makes it much easier to bring specialized care to the patients. For communities that are living in rural areas or outside the normal care delivery system, telehealth is a lifesaver.
4. Telehealth helps to create advanced business models
As telehealth is at a growing rate due to the rise of the COVID-19 pandemic, healthcare specialists have started to launch their telehealth software to consumers offering various advanced features like a virtual waiting room, appointment booking, payment collection, and prescription upload, and more.
This helps to extend the patient base with exclusive features and more convenient models for their patients.
5. Telehealth is low-cost and easy to implement
Unlike other costly healthcare delivery tools, telehealth is low-cost and very easy to implement. The cost of a telehealth visit is low when compared to traditional on-site visits.
Just think about this, what happen if people could get access to healthcare from anywhere with the help of internet technologies? This is what telehealth is helping us to achieve.
6. Telehealth increases practice efficiency
Telehealth can quickly able to increase workflow efficiency. It can easily improve communication by capturing, storing, and using patient data for better medical decision-making.
The telehealth tools can facilitate performance improvements including increasing patient satisfaction scores
7. Improves healthcare quality
Telehealth improves healthcare quality, particularly in rural settings. It reduces the rate of admission as well as re-admission. It also helps patients with quality care without traveling long distances and spending an amount on traveling.
By only having to attend to a few cases in the hospital and the rest via video conferencing facilities, the hospitals are also maintaining a healthy revenue cycle.
8. Telehealth reduces patient 'no shows'
Hospitals are bound to lose out on revenues when patients don't show up for scheduled appointments. The time could have been allocated to anyone else and it is a missed opportunity.
Some of the reasons why patients don't show up might be genuine, such as some emergency, but they still create a dent in the revenue of the hospital. Telehealth reduces that problem completely as patients don't have to travel to the hospital.
So now imagine the travel cost, parking, and time consumption to do so. Everything will be simply cut down and it's possible via the best telehealth services
9. Improves patient satisfaction
Patient satisfaction is one of the key benefits of telehealth. There is a lot of flexibility associated with telemedicine for the patient. Why? They do not have to travel to get access to medical care, it is convenient and they could get medical attention at the time they request it and it is also happening in real-time.
The fact that it makes the entire process easy for healthcare professionals is one of the most rewarding things about telehealth.
10. Telehealth attracts new patients
By offering the best telehealth services and advanced features, you can able to attract new patients to your clinics. When patients understand the effectiveness and the real-life benefits of telehealth, they will be referred to your hospital which offers telemedicine to more people.
Even if existing patients move to a different place, they can still communicate with you through telemedicine which will directly impact your bottom line.
11. Telehealth helps to maintain better health standards in the future.
Patients are more likely to schedule a visit when they can make appointments from the location of their choice without having to drive to the doctor's office or take time off from work.
This convenient way will beneficially help patients and will lead to better health standards in the future.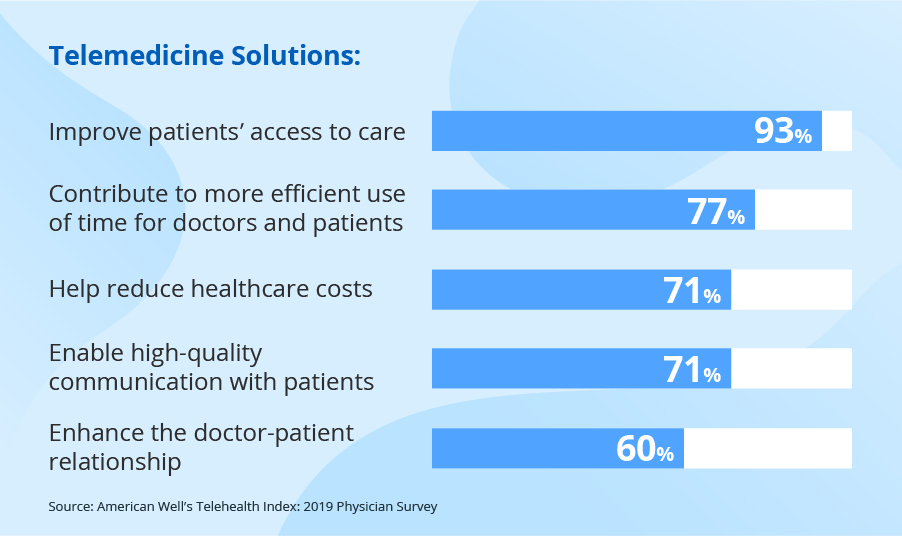 Final Thoughts
Telehealth benefits both healthcare providers and patients in numerous ways. With the help of today's advanced technological healthcare tools, CapMinds telehealth services have the right ability to create a healthier society with better patient care and make healthcare more accessible than ever.
Our telehealth solutions are the smart choice for delivering care remotely. You can schedule and conduct virtual visits directly from your EHR without any additional software.
Our HIPAA-compliant, easy-to-use Video Visits are specially designed for primary care physicians and specialists that let you create online appointments and send automated emails to your patients quickly.
Interested in a telehealth platform and would like to know more about building one for your healthcare practice? Contact Us today.