UiPath Automation Hub: Get ready to speed up your RPA Implementation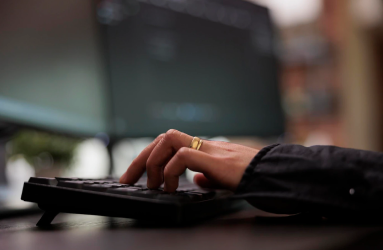 In the Healthcare industry, each second represents thousands of life. There is no place for errors and mistakes here. True right?
Organizations are continuously fighting for decades to find more time to tend to patients through data and analytics. This led the way for the adoption and advancement of Robotic Process Automation (RPA). Now, the healthcare spectrum is almost half driven by RPA technologies and is providing undisrupted care for people in need.
We are witnessing how automation is transforming and speeding up health processes for patients and providers. As we say, "the right information at the right time turns the thorn of tables into a meadow of dew". Let's now see how UiPath Automation Hub helps you to accelerate your RPA implementation process.
1. Find the best single source via proper standards & practices
The Covid-19 pandemic made healthcare to be more adventurous and working fast on its way to productivity with innovations. This opens up opportunities for those beginners of RPA and veterans to find the best practices of automation.
UiPath Automation Hub helps clients to manage the lifecycle from idea discovery to measurement. This allows people to manage the combinations of MS Excel sheets, custom-built systems, etc, from one location. Previous works that took hours to sift through can be found easily by all your automation program's stakeholders. This has already yielded 20X faster automation implementations for many.
Just like speed, promoting the best standards or practices is very important. Design your Automation Hub in a way you can get automation ideas both from your workers on the ground who know what's best and your automation center of excellence (CoE) in this particular sector.
You can use tools like UiPath Task Capture to standardize your process documentation. This has resulted in a 4-times faster documentation process. It equalizes process discovery, allowing users to decide how they do a process. This can helps in finding the best practices. The UiPath Studio helps to speed up workflows for RPA developers.
2. Promote advancement and innovation inside your company
Any of your company's employees may have an unconventional and innovative automation idea. This may seem contradictory. UiPath Automation Hub equalizes idea intake and set up a single source of truth. Gathering ideas now is easy and fun with UiPath.
They use tools for capacity planning and managing many RPA teams. Using Automation Hub can ratiocinate and rank automation efforts.
You have innovation in your palms once you have set up your UiPath Automation Hub to suit your standards, built support for your program, and sanctioned a framework for advancement.
Standards and innovation are two extreme ends of healthcare but they are significant. Build standards that are elastic enough to inspire innovation through advancement, continuously.
3. Construct support for a self-supporting program
Covid-19 resulted in a large amount of rescheduled voluntary treatments. This led to a shortage of time for healthcare organizations to get back to full capacity. Automation here is crucial to help organizations get back to their normal state.
Setting up Automation Hub will ensure that automation is guiding business value in real-life. RPA initiatives provide the exact results, not just predictions. Organizations now move fast and undergo a 3-week process to find high-visibility and easy ROI automation. Then build a 12-month roadmap showing how the automation program is paying.
This is done by UiPath Automation Hub with ease. It is done through its distinctive idea assessment system that shows clients the automation opportunities ranked by ROI. Automation Hub has many features to help organizations to get to a self-supporting roadmap. Clients can customize Automation Hub to add information like business processes within the revenue cycle, capital savings for reducing cycles claims management data, etc.
RPA Services from CapMinds
CapMinds' Robotic Process Automation (RPA) Solutions empower you to make a digital workforce that works along with your staff to drive greater efficiency. Metrics may vary based on your industry. With UiPath Automation Hub and its great measures of value, you can align your priorities to the equation easily. Increase your ROI efficiently with CapMinds' UiPath automation services. We exclusively serve and design features to fit your requirements.
Our healthcare automation services can cut tasks like scheduling, managing inventory, billing, and claim processing. Our services will reduce operational costs and improve scalability. Our services will give you greater compliance, improves your productivity and efficiency, and more.
Increase your;
Appointment turnout
Automate monitoring of accounts payable/receivable
Digitize patient records
Improve patient experience, and
Automate data transformation with CapMinds' smart RPA solution.
"Reduce risk factors, increase efficiency and double your revenue with CapMinds innovative health automation services"