Top 7 Effective Ways To Collect Patient Balances Quickly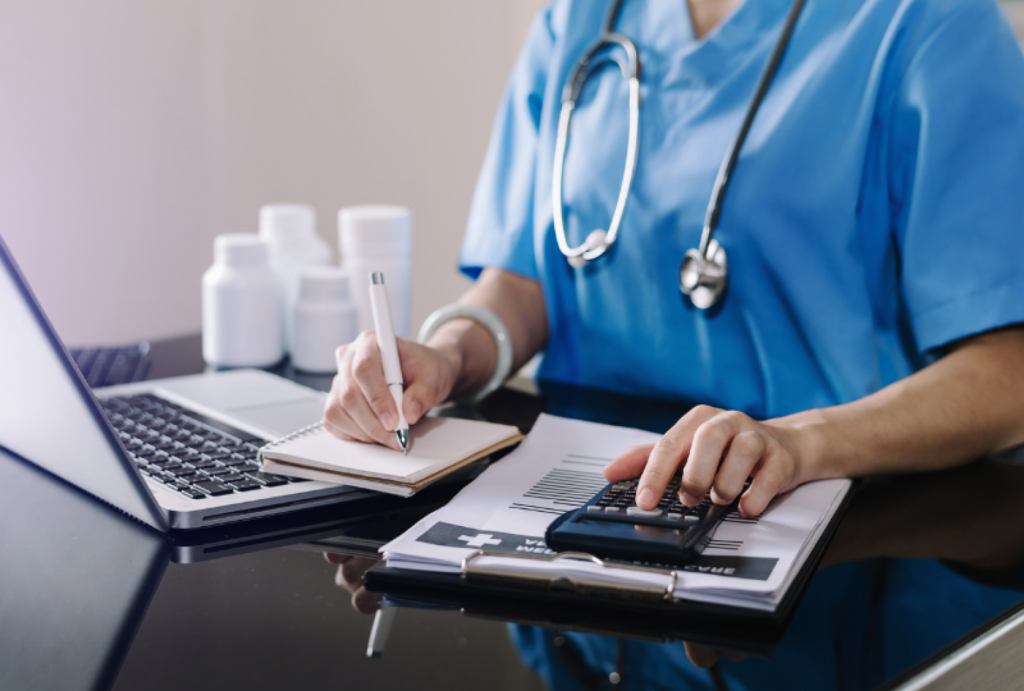 We are in a high-end world with upgrading technologies and sky-rocketing prices. Especially healthcare industry is facing a constant increase in costs which could make everyone depending on it step back and think. This also makes patient balance collection a tough one.
It is not unusual to face difficulties during balance collection from patients. The patients too find it hard to manage the rise in the costs of the number of services for patient billing and collection.
The dues for an unpaid patient balance slowly run over 6 to 12 months minimum. The impact of which has been the beginning of giving importance to patient collections by the healthcare practitioners.
Since they are difficult to collect in nature, most healthcare organizations end up writing off a big percentage of the debts. Some standard regulations are needed to be followed by the medical billing service providers, to collect the balances on time and not just write them off.
Some healthcare organizations may be concerned about asking or requesting their fees because it might affect the long-term relationship they have built or plan on developing with the patient. Organizations should also consider the patient's situation while collecting, the patients may be financially stressed.
Top 7 Effective Ways Of Collecting Patient Balances By Healthcare Organizations
To collect the patient balances effectively, one shall use the given tips.
1. A sufficient number of billers is important
Due to the pandemic, many lost their jobs. Same in the case of healthcare organizations, the virus has affected the staff sizes at various practices. What worked well for them was, that they employed fresh billers so that when the virus declined, they were able to manage patient volumes easily.
This enabled those organizations to follow up on bills and collect them on a timely basis. This can be taken as an example. Also, you may need to outsource your revenue cycle management (RCM) to stay guard against fluctuations caused by any disturbances or changes.
2. Providing proper training to your font-desk staff is important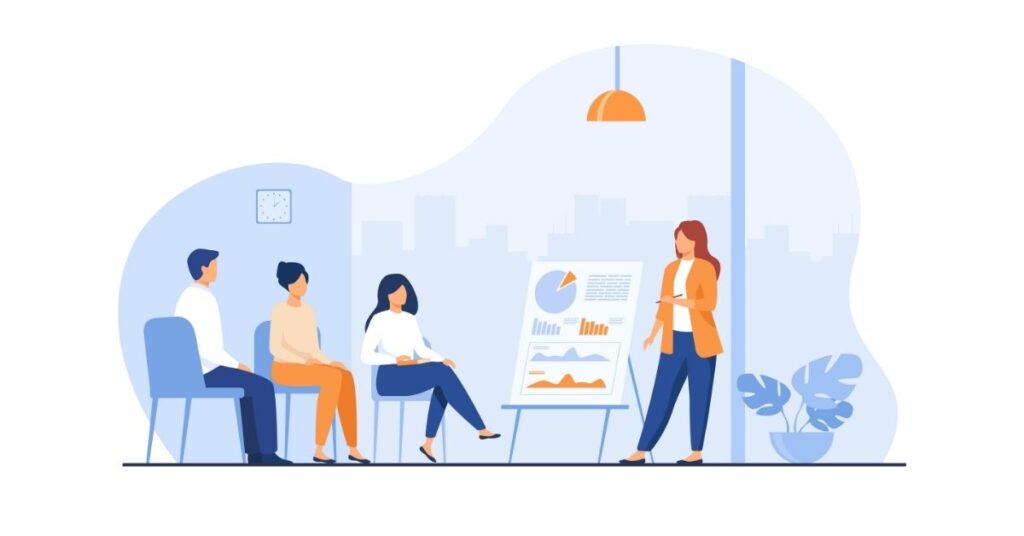 The front-desk staff makes the first impression of how you work as an organization. They resemble you to the very extent. Training them accordion to the changes makes bigger differences.
They must be well-trained and skilled to manage the changes immediately. Apart from making the patients feel welcome, they should also be alert and smart to go through the patient's accounts accurately before checking them in.
To maintain a good relationship with the patient, you should also train your front-desk staff in effective communication techniques.
3. Provide virtual services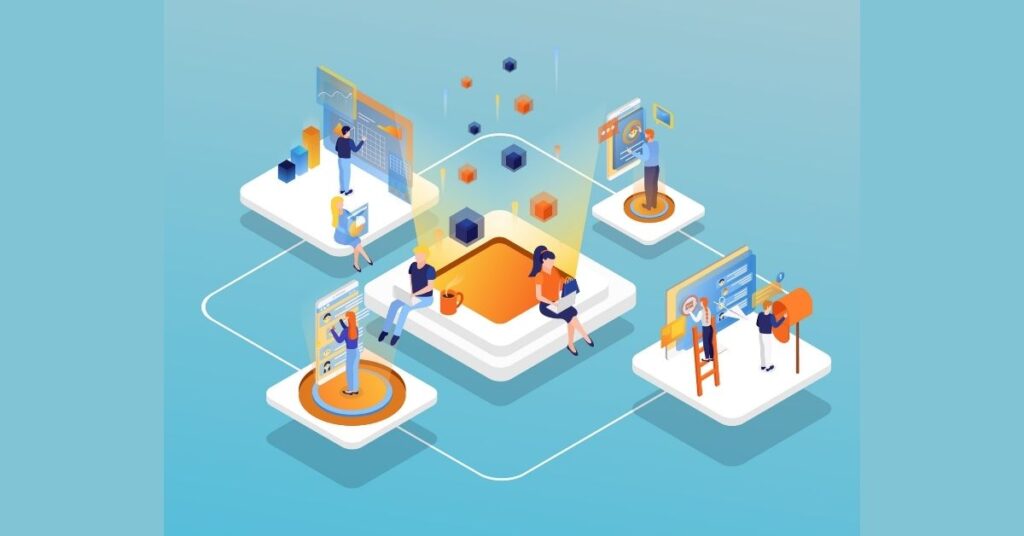 The pandemic necessitated and increased the use of telehealth services. This way the patients aren't confined to visiting hospitals for receiving services with patients getting waivers on cost-sharing.
But when the waivers expire, patients may ask questions about the telehealth services charges. It is very important to explain to them the reason behind those charges during the time of booking sessions.
4. Arrange for payment options before procedures
Making the patients pay for the service beforehand can benefit you greatly. This can be done by arranging the payment process in advance and scheduling meet-ups with the billing staff as part of the procedure.
You can also arrange payments for fixed or half the estimated amount so that they can be adjusted during the final billing. You can make your billing staff contact the insurance companies at least one week before the procedure, and arrange several payments in advance for effective payment processes.
5. Follow a set of defined processes
If the patients didn't pay even after various notifications and warnings, you might get a little spanky and confront the patients at some point in time, most organizations do that. We are not here to argue whether it's right or wrong, but just know one thing, your services cannot be taken for free.
This should be made the topmost priority while considering changes in the ways of collection. You need to make it clear to the patient that failure to pay for services can result in having the account turned over to collections, as well as dismissal from the practice.
Facing collection agencies is a nightmare for many patients and this makes them settle the full amount in due time. Don't think of this as a rude step, but it is only the remaining way for those patients who are so stubborn about paying back.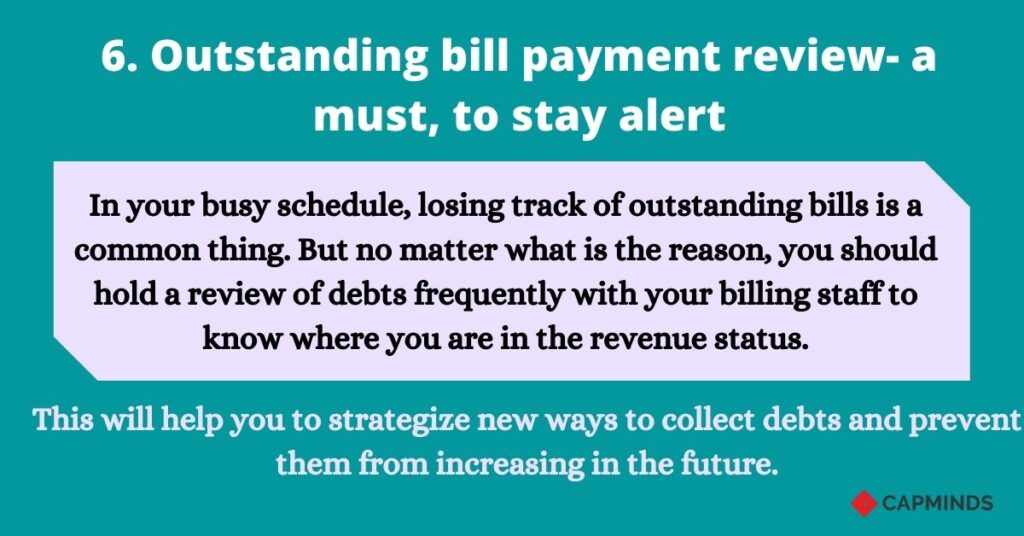 7. Everything has a limit- chasing must be stopped
Yes, you might feel this is contrary to whatever is mentioned above. There will always be some patients who simply would not pay despite whatever you do, this is the bitter truth.
Patient balance collection involves sending letters, making phone calls, and appointing and paying salaries to a whole team of billing professionals. And these cost money to your healthcare practice.
Set limits on the number of calls and letters your staff can send and give the chasing works to come, collection agent, rather than doing these on their own. This saves your practice time and energy as a whole.
Select The Best Billing Software For Smooth Transactions
There is no particular way for collecting patient balances because it is tricky and you should do it without ending up losing your patients. The multiple ways should be combined and followed according to your practice's needs.
Finding the best medical billing and coding services is one of the most important ways to make the whole billing process easy. Choose CapMinds for losing the chance to look for other options, because you won't need any if you choose us! Simple.
Using our medical billing and coding services ensures you are paid more than now, on time. Our medical billing team accelerates your entire billing process. We optimize your charges, submit your claims, ensure on-time collection, reduce accounts receivables, identify underpayments and increase your practice's net collections, thereby resulting in better clinical and service expansion.
Don't miss this golden opportunity to find greatness in yourself by entrusting us with your billing services. Visit our website for more information.
Let's make your practice less concerned about collecting patient balances, together"