Top 5 Technologies Ruling The Physician's World In 2021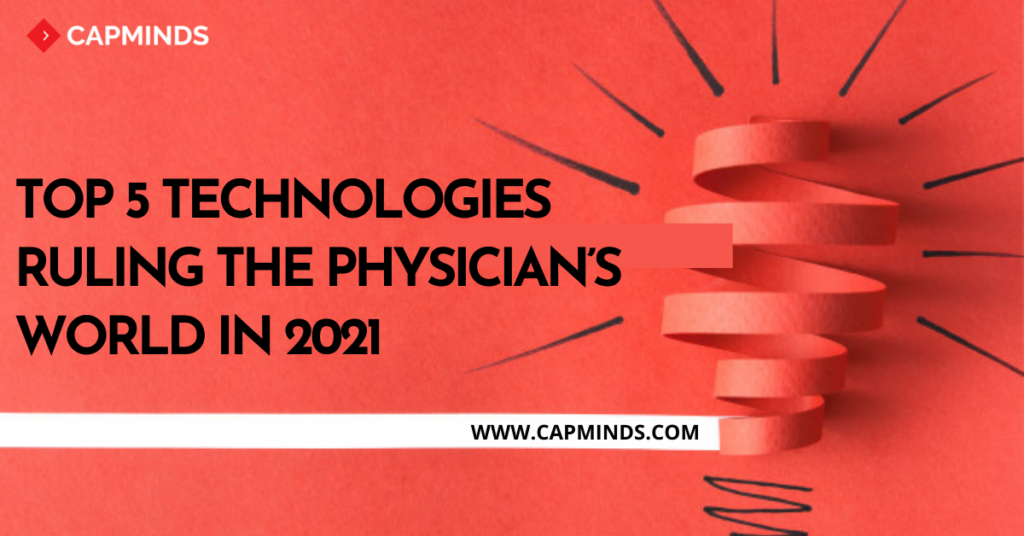 Physician offices are famously out of date with regards to technology, notwithstanding the way that patients are anxious for them to embrace it. There are numerous purposes behind this, not the least of which is the time, finances and resources needed to execute such changes. Nonetheless, research has demonstrated that the effect of embracing new advancements, while troublesome for the time being, will bring efficient favorable advantages to your practice that will soon outweigh any temporary drawbacks.
The plenitude of innovative choices can be overwhelming from the outset, so putting resources into an organization to assist with practice management solutions might be the initial move toward going digital. Advisors like these can spread out all the choices and costs required for your office, as well as implement staff training and smooth the transition to using new technology.
Telehealth
Today's healthcare marketplace has created an environment where patients demand quality services, lower costs, and easy access to services. Telehealth is an innovative and valuable mechanism that provides patients with easy and effective access to quality services at a lower cost. Affordable services and removing the pitfalls in accessing the services serve as the major components in promoting patient wellness and population health.
Convenience and cost-effectiveness are the keys to success in the modern health care industry, as patients tend to avoid technological services and treatments that are difficult to access or too expensive. As a result, telehealth technology is emerging as a preferred choice among patients and providers in the healthcare industry.
Augmented Reality
Augmented reality is unique in relation to virtual reality and keeps you from putting some distance between reality by placing the information into eyesight as fast as possible. It assists clinical students with getting ready for real-life operations and empowers doctors to improve their capacities. Patients will be equipped for portraying their symptoms with more precision. Drug organizations can likewise offer more innovative drug information to patients.
Electronic Health Records (EHR)
In spite of your opinion, EHR at last permits office and expert staff to invest more one-on-one time with patients, reinforcing relationships and conceivably getting more business. Taking out the basic front desk clutter, loose papers and tons of documents make for a more organized office, and one that is probably going to be alluring to patients. When somebody's record is electronic, it is simpler to track and make changes to their data. Follow-up appointments, medication reminders and test results would all be able to be emailed to the patient conveniently.
Artificial Intelligence and Machine Learning
The medical database is huge and complex, as we know. Healthcare professionals might not maintain, manage, and access such huge databases. AI has to step in, and, it is highly required to maintain, access, and avail such a huge database when needed.
Databases in the medical industry to have higher chances of duplicity and errors. The best solution for this is to review and re-process the entire data before actually designing your AI model for seamless results.
AI results in highly accurate diagnoses by delivering quick data access. And, that's the need of the hours for the practitioners these days. Disease and patient's care don't wait for anything. In that case, AI is a must-have for persistent support in allowing quicker data access for speedy diagnosis.
Without AI, the healthcare industry had to crunch terabytes of records for thorough patient diagnosis. This industry is relying on AI for crunching huge database now. Human beings are authenticating the outcomes.
Wearable Technology
Wearable technology like wellness trackers and pulse screens are now famous among some patient groups. However, this innovation is progressively picking up clinical importance. For instance, patients with type 2 diabetes have increasing access to affordable continuous glucose monitoring systems for real-time biofeedback.
The subsequent stage is for patients to have the option to plug this information into their clinical record, and for doctors to have important approaches to utilize it. More than 60 million individuals as of now utilize a wearable gadget to to track personal health data, and patients progressively need their doctors to utilize that data to improve their care.
Summary
All these new methods of work clearly bring benefits to experts and patients. Internet-based gadgets, AI, and virtual reality are only some of the latest innovations. Tech advancement never stops. The quality of medical services is incessantly improving, and more exciting changes are yet to come.