The Success Secrets About EHR Use Measures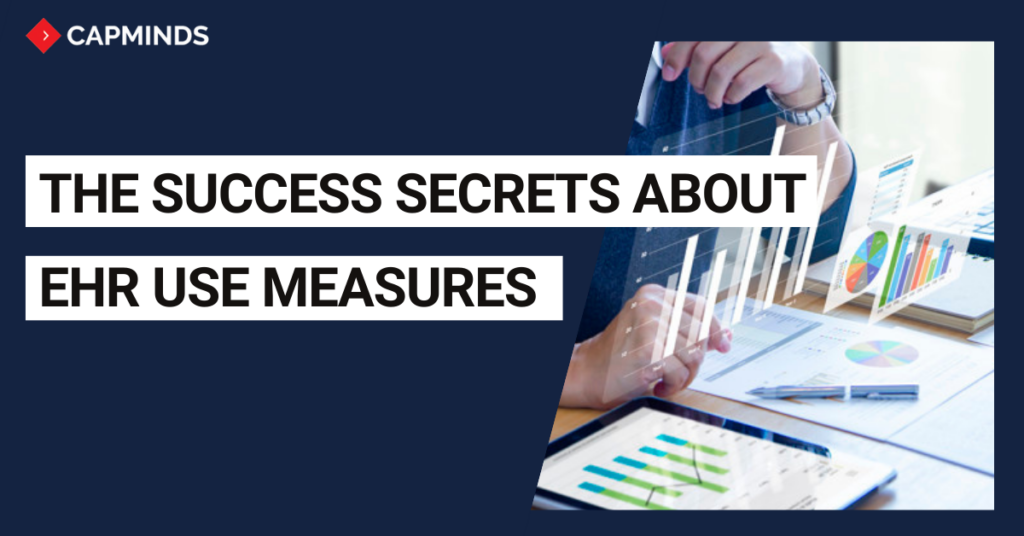 The clinician burnout was a concern even before the outbreak of COVID-19. Without standardized measures of EHR use across health vendors and systems, it will be more difficult to study the real impact of EHRs on clinician's burnout. Here is the complete guide to EHR use measures and their importance.
Although the use of EHR has been widely adopted in the healthcare sector, the usage level has resulted in clinician burnout. So, to address this kind of challenge, some studies have used audit logs from a unique vendor to know about EHR use across organizations. To improve standardization, core EHR use measures using log data. These measures capture major domains of EHR use that impact clinical outcomes and physician satisfaction.
The EHR use measure platforms are now only available on the top three common EHR platforms – Epic Systems, Cerner, and Allscripts. However, not all EHR systems provide this information and there is a lack of standardization across those that provide a platform.
The EHR Use Measures
Total EHR time: Total time on EHR (during and outside of clinic sessions) per 8 h of the patient's scheduled time.
Work outside of work: Time on EHR outside of scheduled patient hours per 8 h of the patient scheduled time.
EHR documentation time: Total time on documentation (note writing) per 8 h of the patient's scheduled time.
Prescriptions time: Total time on prescriptions per 8 h of the patient's scheduled time.
Inbox usage time: Total time on inbox per 8 h of the patient's scheduled time. The proposed numerator includes time spent on actions originating from inbox messages as well as inbox time.
Teamwork for orders: Percentage of orders with team contribution.
Undivided attention: Amount of undivided attention patients receive from their physician, approximated by [(total time per session) – (EHR time per session)]/total time per session.
EHR use metrics are vital to measuring EHR design, implementation, and regulation, along with gauging improvement in clinical workflow and teamwork.
EHR Audit Logs
EHR audit logs are a common and current way to gauge EHR use measurements. Audit logs automatically capture observational data, such as several workflows, keystrokes, and mouse clicks. Although audit logs do not always tell the complete story, they can offer critical data and implications.
Researchers and health systems can utilize this information to conduct further studies or optimize their respective EHR systems. Furthermore, this data could emphasize EHR user experience to add visibility and transparency to the specific problem at hand.
The Top Three EHR Use Measure Platform
Epic's EHR use measure platform, Signal, provides in-basket, order, note, workload, clinical review, and other measures. The platform calculates this information daily or monthly for a monthly report. This program is currently only available for outpatient attending physicians.
Cerner's Lights On platform provides measures at the user, specialty, facility, and health system levels. The dashboard records outpatient, inpatient, and emergency department areas on daily, weekly, monthly, quarterly, and yearly levels. It counts the number of signed documents, clinical activity, EHR activity time, and the number of clinician workflows.
The Allscripts' analytical platform is based on population sets to create EHR utilization reports. It categorizes utilization reports in the inpatient and outpatient areas. It records clinical documentation, physician order entries, EHR alerts, medication administration, and audit reports. The platform tracks each physician in the health system.
The Importance Of EHR Use Measures
To prove the importance of EHR use data, the authors suggested the Office of the National Coordinator of Health IT (ONC) require regular vendor EHR use measure reporting to maintain certification. Thus, ONC would place the measurement burden on the developers and not the clinicians.
Reporting EHR use data could also result in accurate, meaningful, and current EHR use measurements, which could trigger policy, regulatory, or workflow changes. EHR use measures should have evidence that links it to a particular outcome, must target a poor performance area, and must produce actionable and usable results that are relevant to healthcare stakeholders.
The extended use of EHR, excessive EHR inbox messages, EHR documentation, and other usability issues can result in more clinician burnout. To effectively improve the EHR optimization and reduce clinician burnout, the healthcare stakeholders must develop EHR use measures that are usable, trustworthy, and actionable.
How CapMinds Can Help
CapMinds offers you a wide range of EHR services to implement Epic, Cerner, AllScripts EHR system for clinics, medical centers, and hospitals including EHR reporting solutions for clinical audits, practice dashboards, and patient tracking. We are also available 24/7 to train your practice staff to use your EHR systems and improve practice workflow.