Top 5 Best openEMR features For Your Practice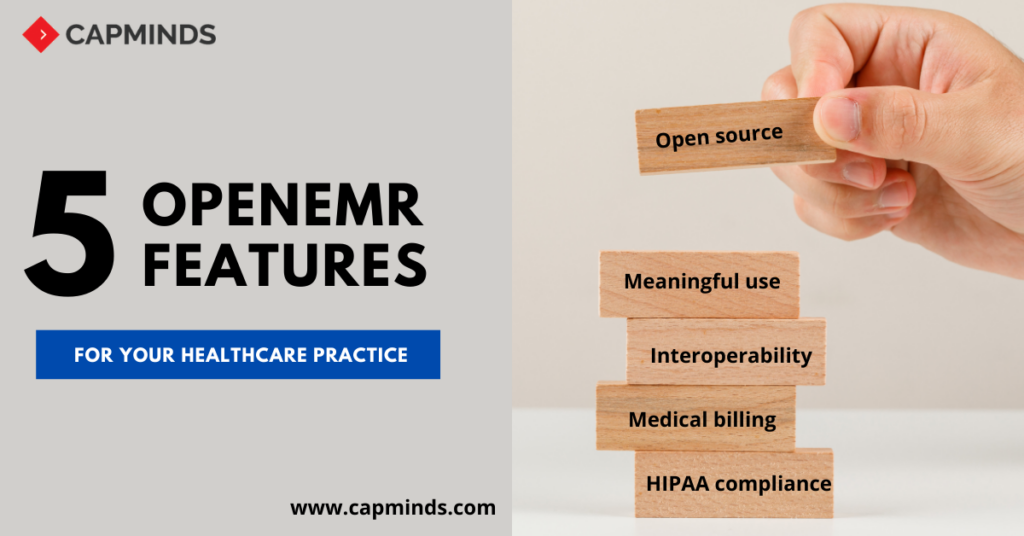 When searching for the best open-source software, it is very important to look for some core features that enable your practice to gain numerous benefits from it.
Open EMR is an extremely popular free EHR/Practice Management software, achieving incredible 3000+ downloads per month. In this article, we provide you with all the top OpenEMR features that blow your mind.
Powerful Core OpenEMR Features
HIPAA compliance
Compliance with the HIPAA requirements is a must for any EHR. Achieving it requires securing several parts, which include OpenEMR itself, servers (Apache, MySQL, PHP), and network (firewall, router, https, certificates, etc). OpenEMR developers make it a priority to keep OpenEMR updated with the most recent security options.
Access control is the first Technical Safeguard Standard of the HIPAA Security Rules. Assigning roles to different EHR users helps to delineate their access to the information/pages/options according to their positions. That will ensure the patients' data will only be accessible to the authorized employees. The Administrator of an OpenEMR instance can add users to a set of appropriate user access groups.
EHR Interoperability standards support (HL7 FHIR)
OpenEMR provides Basic FHIR EHR Interoperability standard support that allows to export/import all the patient data about patients in RESTful API format. OpenEMR also provides Basic FHIR Support using SMART on FHIR implementation or HAPI FHIR implementation to integrate EHRs with other health IT systems.
Meaningful Use Stage 3 Compliance
OpenEMR Version 5.0 is compliant with 2014 Edition CEHRT. The current version of OpenEMR (5.0.2) partially satisfies the criteria of 2015 Edition CEHRT, and the OpenEMR development team is working to meet the new requirements without referring to specific timelines.
Remote access
The OpenEMR software suite is a web-based application that allows users to access patient data from any system.
Mobile compatibility
Users are able to access OpenEMR via mobile devices, both on Android (up to v9) and iOS (up to v12). The usability of pages could be constrained by the screen size, so the user would have to work in a landscape mode to ensure the best performance.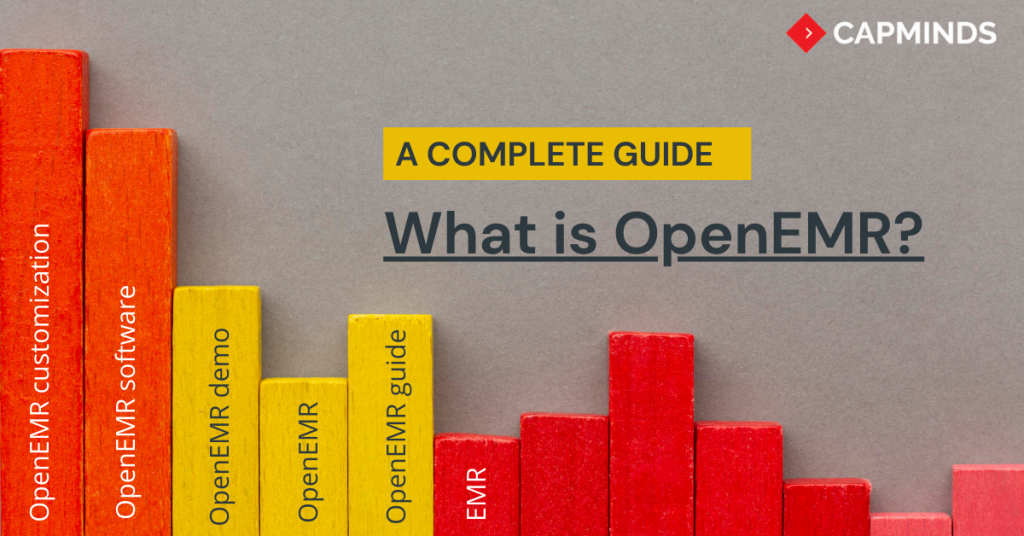 Popular OpenEMR Features
Medical Records with demographics, vitals, FHIR/CCDA compatibility, and even voice recognition;
Scheduling, with multiple facilities support, SMS/email notifications, messaging system and more;
E-prescribing, including pharmacy dispensary module;
Billing, including flexible coding system, claims management, insurance tracking etc.;
Clinical decision rules;
Reporting, including sales, prescriptions, referrals and more;
Patient portal and a secure API (Application Programming Interface) to integrate third-party portals.
Another thing worth mentioning is that OpenEMR is distributed under GNU GPL (General Public License).
The reviews of OpenEMR are mostly positive. Judging by what the users say, its advantages are:
Low cost of ownership;
High speed;
Many customization options;
User-friendly interface;
Free technical support;
How we can help with OpenEMR?
At CapMinds we are experts at customizing OpenEMR to your practice workflows and to gain the full advantage from it. We provide you with:
Secure data transfer between other systems like a patient portal, practice management which are in use at your medical practice.
Deploy your OpenEMR-based software to the cloud;
Creating visit forms to capture patient's data in the format you need.
Personalizing the patient statements to include your practice information
Whether you are hosting your OpenEMR installation or our services, we can fully take care of your OpenEMR customization requests.