The Effective Guide To Interoperability Rule For Payers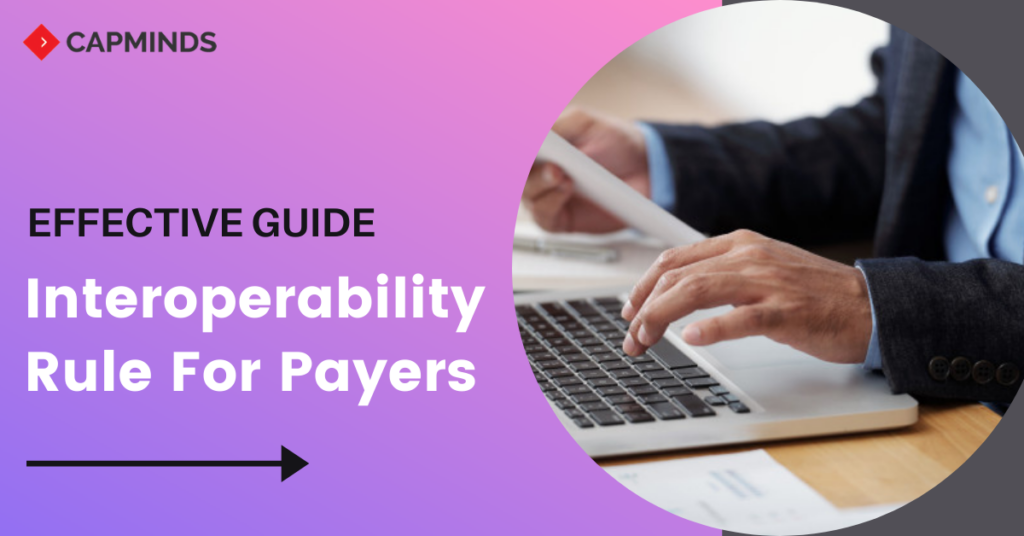 As the interoperability rule will be effective from mid-2021, the payers are aware of how this rule will change their processes. Here is an effective guide that states all about interoperability rules for payers in healthcare.
CMS Interoperability and Patient Access Final Rule
In the year 2020, the Centers for Medicare and Medicaid Services (CMS) and Office of the National Coordinator for Health Information Technology (ONC) released interoperability final rules, impacting CMS-regulated payers.

Qualifying entities must support secure and seamless access, exchange, and use of electronic health information to support transparency into outcomes of care, greater innovation and use of technology, increased competition, and increased choice and control over personal health information.
Payors must make patient data and provider directory information available electronically through standardized application programming interfaces (APIs)
Enrollees must have access to electronic health record (EHR), privacy and security educational resources
Payers must operationalize a process to facilitate data exchange between payers that aligns with the ONC rule technical standards
Providers must comply with electronic admissions, discharge, transfer (ADT) patient event notification requirements and publicly disclose if they engage in information blocking or have unlisted digital contact information
Interoperability For Payers
While the advantages of healthcare interoperability cut through most stakeholders in the healthcare ecosystem, like providers, patients, pharma companies, and the government, one party that is still to optimize the pluses of interoperability is the payer (insurers). Presently, payers are plagued by fraudulent and huge claims, which lead to the slimming of savings and an incurring of big financial losses for the insurers.
Interoperability, driven by healthcare data and the ubiquity of modern systems today, can prove to be a cushion for payers against such losses. While they can improve their loss ratio, it can also lead to better customer service, satisfaction, loyalty, and retention. Increasing healthcare costs and a narrow industry margin make payers the most crucial stakeholder to be positively impacted by interoperability.
How payers can reduce costs through interoperability
Let's take a look at some of the interoperability benefits that can help payers reduce costs, increase their industry margin and retain customers.
Quality of care: A huge chunk of all hospital losses, clinical errors, and negligent injuries is passed on to the payers by the providers. AI-driven Clinical Decision Support (CDS) systems can enable patient care by analyzing millions of patient data. This analysis can help payers approve only the right interventions, snip off those that could adversely affect a patient's health, and also eliminate fraud. This process can go a long way in helping payers save costs.
Reduction of clinical errors: Interoperability helps in reducing clinical errors due to duplicate results, unavailability of prior test results, etc. Interoperability insights also help in minimizing unnecessary medications and procedures, all of which directly impact payers by lowering costs.
Leveraging research data: Interoperability also helps in the advancement of research, early prediction of diseases, and interventions. Based on these insights, payers can predict and offer health packages to members that can help them optimize costs.
Final Thoughts
Interoperability is gaining more attention today in the healthcare industry. With true interoperability, providers can be equipped with better access and the ability to easily exchange health records which can ultimately improve care for patients throughout the country. The real value of interoperability will be realized when it benefits everyone in the healthcare cycle.
CapMinds healthcare interoperability solutions – HL7 FHIR integration services help the healthcare practices to access and standardize health data seamlessly.