Fully Interoperable Healthcare Systems:The Expert's Guide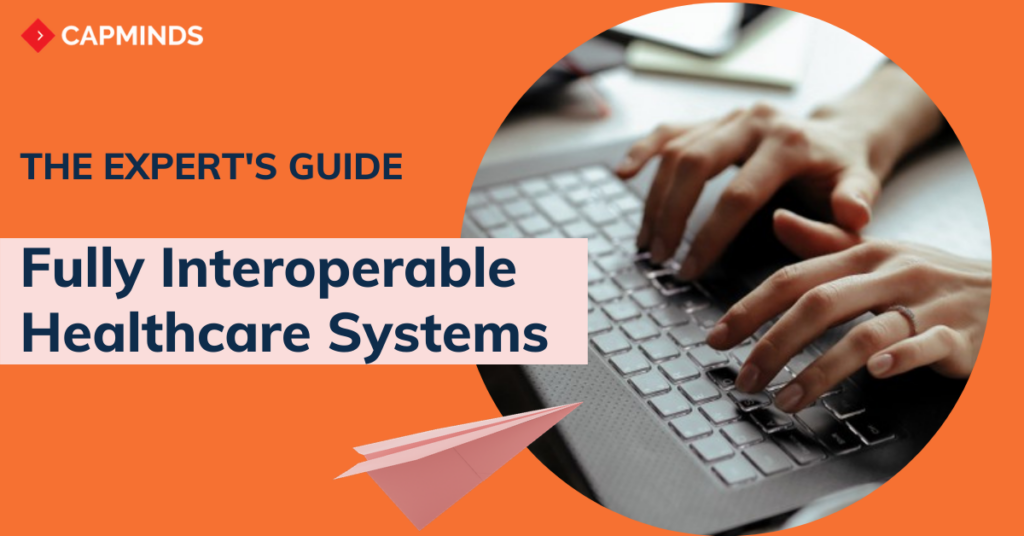 The conversation around interoperability focuses mainly on EHR systems, the goal is to ensure that patients and their providers have access to all of their healthcare data. But the value of interoperability goes beyond EHR to every system within the healthcare IT ecosystem. Here is the importance of fully interoperable healthcare systems.
What Is Interoperability?
Put simply, interoperability allows different healthcare information technologies to communicate with one another. This is important for many reasons, but here are a few data points that highlight the problems associated with keeping data in silos rather than interoperable systems:
Improved Patient Care And Patient Experience
Patients may receive care from a variety of providers — not just clinics and hospitals, but senior care facilities, home health agencies, and more. Integrating data across the continuum of care gives all of these providers access to a patient's full medical history, which means they can provide the best possible care. In a 2018 survey of U.S. health system executives and finance leaders, 52% said that data sharing is the technology that will have the biggest positive impact on the patient experience.
Decreased Errors
Medical error is the third leading cause of death in the United States (pre-pandemic), and 44% of these deaths are preventable, according to an analysis published in The BMJ. While not all medical errors can be attributed to errors in medical records, some of them certainly can.
Data entry errors are the top reason for duplicate medical records, which impacts the accuracy of patient matching. Errors like these often lead to the ordering of duplicate lab tests and other inefficiencies that cost healthcare systems both time and money.
Reduced Administrative Costs And Increased Efficiency
More than one-third of healthcare costs in the U.S. are administrative, according to a recent analysis. Interoperability reduces those costs by reducing the number of staff required for data entry and managing mismatched or unmatched patient records. By one estimate, "standardized, encoded, electronic healthcare information exchange" can save the U.S. healthcare system as much as $78 billion every year.
Easier Invoicing And Billing Process
Beyond medical records, interoperability can span all systems healthcare providers use, including billing systems. The Business Payment Coalition estimates that e-invoice adoption could save businesses $4 to $8 per invoice. For a hospital issuing 2,500 invoices a month, that's $10,000 to $20,000 in savings every month on invoices alone.
Referral Capture, Evaluation, And Follow-Up
Whether you operate a hospital, a skilled nursing facility, or a home care agency, your business likely depends heavily on referrals. When a new referral comes in, say from an institutional referral source, how efficient is your process of capturing, evaluating, and following up on that referral? On the flip side, do you have a process for soliciting referrals from satisfied patients?
With interoperability, you can capture referrals from all sources, follow up with them, track their patient journey (even after discharge) and solicit new referrals, all within the same system.
Increased Technology Adoption
The expansion of healthcare IT has come with a related problem — the challenge of getting people to adopt new technologies. Interoperability goes a long way toward solving this because users can log in once and have all of the data they need at their fingertips, rather than having to toggle between several different systems.
Still, any new technology can come with hurdles to implementation. Organizational technology adoption can be greatly improved with the following best practices:
• Before the launch of any new technology, get buy-in from all stakeholders. From leadership down to the employees who will use the technology regularly, they must understand the benefits.
• Better define organizational benefits by setting goals. By defining the goals, the staff understands what is expected and, most importantly, it gives them a yardstick to measure success.
• Provide proper training. Proper training ensures your employees understand the new technology and can use it effectively and with confidence.
Once the technology is in place, solicit feedback about how it is going. This could take the form of one-to-one conversations, team lunches, or online surveys. This feedback will help you address any small problems before they become big ones. It will also provide valuable information about your technology launch process so you can refine it for the next time.
Final Thoughts
Healthcare interoperability will continue to grow as new technological advancements are booming day by day in the healthcare sector. To achieve true interoperability, healthcare organizations and IT leaders should make use of advanced applications to communicate and exchange patient health data efficiently and securely. CapMinds healthcare interoperability solutions – HL7 FHIR integration services help the healthcare practices to access and standardize health data seamlessly.
Are you ready to learn more about CapMinds interoperability solutions?