OpenEMR Support: How to choose your vendor smartly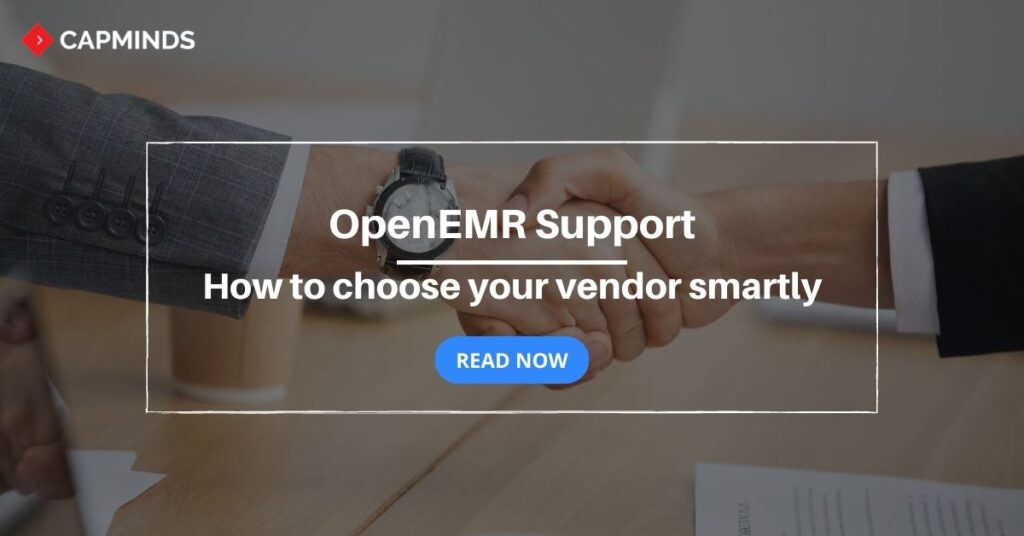 An OpenEMR to begin with is a free source of electronic medical records and practice management. It facilitates a space for clinics to centralize health records, finances, and calendars.
It covers functions from scheduling to the final payment of any by patients. It is a full HIPAA-compliant package for the entities covered by it. The covered entities are adhered to by OpenEMR's federally certified software, HIPAA-compliant cloud services, and AWS's Business Associated Services.
OpenEMR has easy adaptability. It can run on Windows, Linux, Mac OS X, and many other platforms. The types of features are supported by the core OpenEMR which enables the smooth workflow of practices.
The biggest advantage it possesses is the ability to choose which vendor will support you. When you choose OpenEMR, the vendor selection is not limited to one. You can change the support model or the vendor whenever you like. It is very easy to shift.
Types of OpenEMR Support
There are three main types of support available for OpenEMR. You can choose one according to your need and convenience.
1. OpenEMR support for free
Free support means DIY (do it yourself)
This type of support by the OpenEMR community includes tools like vast documentation found in the forums, chat, and OpenEMR Wiki. You can find more details on this website
Many clinics have already succeeded through this path. But OpenEMR demands IT knowledge to guarantee the reliability, security, and sufficient backing of OpenEMR
2. OpenEMR support from professionals
Support from professional means hiring a third party to support you
As we said earlier, you are not limited to one vendor option
You are free to choose your vendor and change them whenever you feel dissatisfied with the installation
This hiring or firing may depend on the factors like the rates, customer service, etc, of your current vendor or your future vendor
Some professionals may charge on an hourly basis and some charge monthly.
You can choose according to your budget and their expertise
3. Combine both to pave your own way
There is another one that comes between these two main types
Here, open-source things will be flexible and you can decide your way
You can choose some features for free support (eg, form customization) and some with professional support (eg, enough backup)
Choose your OpenEMR vendor carefully
Choosing an OpenEMR vendor/developer to support is a vital and considerable task. The first thing to make sure of is the vendor's experience with OpenEMR. The vendor should have high expertise in OpenEMR customization and integration.
OpenEMR Services from CapMinds
OpenEMR consigns clinicians with the best features and ways to integrate easily and make their workflows more efficient and filtered. The fully integrated features will allow them to combine the ability of patient record management with conceptual and concurrent reminders. This enhances the process of decision-making and improves patient care and quality.
Get the best technologies and HIPAA-compliant and more efficient OpenEMR that can be tailored exclusively to fit your practice needs from CapMinds Technology. CapMinds OpenEMR services facilitate a Modern User Interface (UI), customization, production support, training, compliance, billing and report enhancements, specialty enhancement, clearing house integrations, and lab & e-prescription (eRx) integrations, payment and communication, and cloud & security.
"Get the proven and perfect professional support for your OpenEMR"