Case study: Enhancing Functionality With Seamless OpenEMR Customization & Integration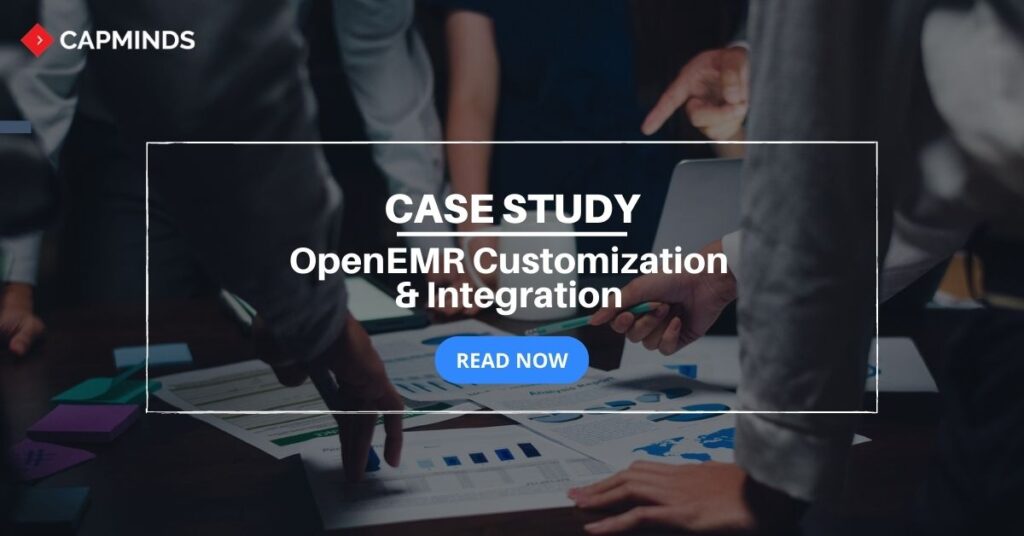 Client Overview
One of the top US medical centers offers leadership in medical education, clinical research, and patient care. The specialty department of that medical center deals with world-renowned treatments for diseases in the nervous system. It has a leading academic neurology department that contributes entirely to teaching, research, and patient care.
Business Challenges
Challenge no.1: Customization
Their IT department was facing challenges with providing continuous EEG monitoring of patients.
The availability of a complete review of the shelf products did not satisfy their physicians and faculty. They needed more.
This raised the urgent requirement for a customizable solution.
Challenge no.2: Integration
They wanted the best solution to integrate the new functionalities with their existing system along with the customizations.
Our Approach
The client selected and approached CapMinds Technology, a leading OpenEMR customization, and integration service provider present today for streamlining their continuous EEG monitoring functionality. CapMinds not only customized the functionality but also integrated the new solution with their existing commercial EMR system for reducing their billing and other challenges.
The Outcomes
CapMinds advanced and professional customized EHR solution was specially made to fit the specialty departments.
This improved and made their usability workflow and hospital processes.
CapMinds' customized solution proved best over their legacy system which not only increased their efficiency but also helped to improve their interoperability between their other existing systems.
CapMinds's integration enhanced the chances of tracking studies better with the customization services.
Now the work is in progress to make the customized specialty EHR solution obtainable to other groups within the specialty departments.
OpenEMR Customization & Implementation Services From CapMinds
CapMinds' OpenEMR customization & integration services consign clinicians with the best features and ways to integrate easily and make their workflows more efficient and filtered. The fully integrated features will allow them to combine the ability of patient record management with conceptual and concurrent reminders to enhance the process of decision-making and improve patient care and quality. CapMinds' HIPAA-compliant and more efficient OpenEMR can be tailored exclusively to fit special clinical needs.
CapMinds provide you with the world's leading electronic medical record and practice management. Our OpenEMR services facilitate a Modern User Interface (UI), customization, production support, training, compliance, billing and report enhancements, specialty enhancement, clearing house integrations, and lab & e-prescription (eRx) integrations, payment and communication, and cloud & security.
"Reduce your overbearing challenges and step towards a higher functionality by choosing CapMinds OpenEMR Customization & Implementation Services"