How To Achieve Clinician Engagement For Smooth EHR Implementation?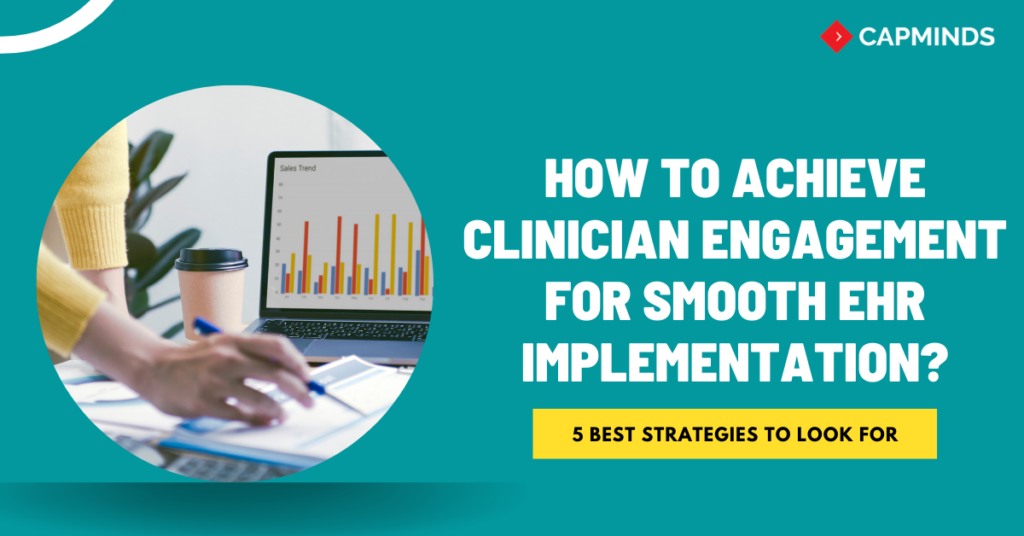 A well-defined EHR implementation plan should engage physicians in the best ways from the early stages of the health IT designs. So, here are the top 5 strategies to achieve clinician engagement for successful EHR implementation.
Why clinician engagement is important?
While EHR systems aim to help clinicians in offering quality care to patients, experts have revealed that health IT can lead to clinician burnout. Some of the usability issues may include burdensome EHR documentation processes or a high number of EHR alerts. EHR implementations with strong clinician engagement are more successful than implementations at healthcare organizations without strong engagement.
Engaging physicians can be a complex task. Since physicians drive 75 to 85% of all healthcare cost decisions, if a health system plans to successfully implement an EHR – physicians need to be on board. Here, engaging physicians in the EHR implementation process requires a complete understanding of the strategy through the changing digital curve.
The best strategies for physician engagement
1. Discover the key reason for engaging physicians
To make a desire to move quickly around the change it is imperative to have legit and persuading exchange concerning what's going on in the commercial marketplace and with your opposition. Various regions in the healthcare organization might be more prepared for change than others. A Readiness Assessment can assist with distinguishing regions that need more critical concentration to foster trust and a feeling of normal reason. Try not to surge this progression. Key reason and trust are the vital stones to extreme achievement.
Involve physicians in EHR implementation: Try to identify the influential physician experts who are early adopters to assist in delivering the vision for change. Involving physicians in the implementation process will help to meet the clinician's needs surrounding health data exchange, EHR usability, and EHR integration.
2. Develop a physician engagement plan
Before investing large capital, healthcare organizations need assurance that the new EHR system's design, functionality, and usability will meet the specific need of its providers and patients. Getting started with this, the physicians need to be deeply involved in the EHR implementation process, documentation tools, testing, and training. Developing a smart EHR implementation plan for involving physicians in all these activities will lead to better outcomes.
3. Identify physician champions
These front-line leaders are the ones who have extraordinary hands-on experience with the solution once it goes live. From helping to select a product to deliver the physician engagement plan, these people should be involved early. Their participation and feedback from set-up to training to testing is very important to reduce potential errors during the process of EHR implementation. So, identify the best physician champions and provide them with the right support and training they need.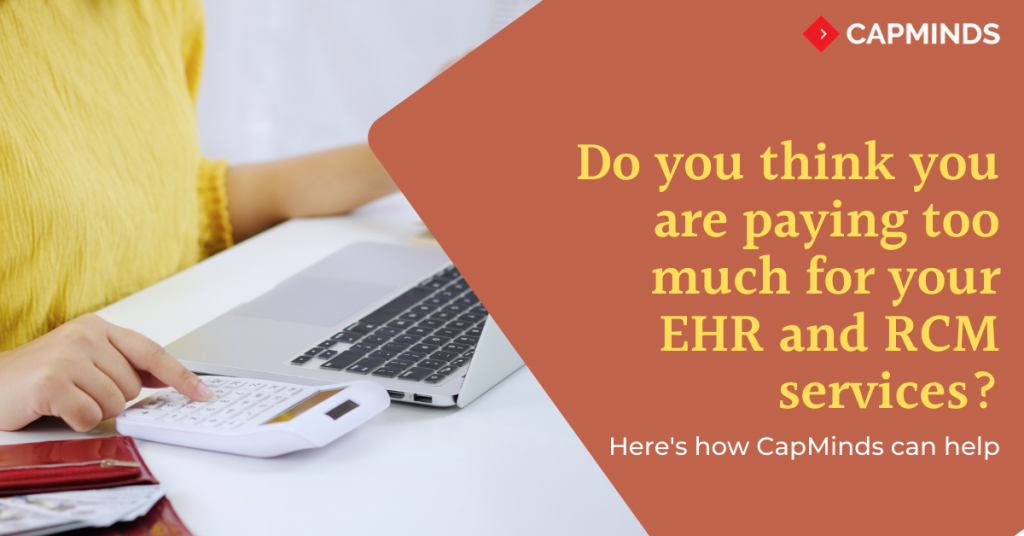 4. Focus on physician training
Provide physicians a proper training and time to explore new solutions. Physicians should have an access to practice the new skills they learned and opportunities to personalize their tools before going live. Without concentrating on 100% productivity, just provide enough time to the physicians so that they can learn and explore the new tools in a good way without experiencing much pressure.
5. Step into the adoption process
Once the EHR implementation proves is over, the next slowly step into the adoption phase. Let the others know about the success stories. Encourage physicians to make the right suggestions for continuing to improve the EHR and develop a good physician advisory group.
So, by involving clinicians in each phase of the early EHR implementation process, healthcare leaders can easily avoid slowdown and clinical efficiencies related to troublesome EHR launches.
Final Thoughts
Clinician engagement is just a small piece of a bigger process. Right now hospitals are in search of the best EHR provider who is ready to listen to the individual needs and comes out with the right implementation support.
Selecting the best EHR vendor that suits well for the specific needs of your healthcare organization's patients and providers is the key to successful EHR implementation. In that way, CapMinds is here to provide the best EHR implementation and support services in a quick and cost-effective manner. Want to get a quote? Contact us to get an estimated cost of EHR software for your practice.