How RCM Systems For Hospital Labs Boost ROI?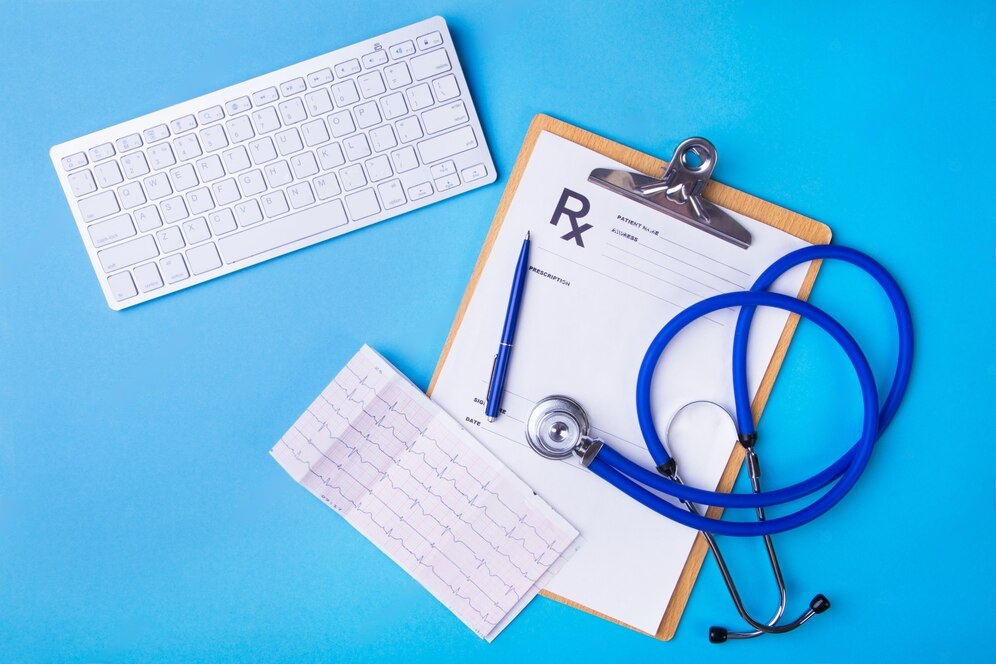 Connecting the lab-specific RCM platform with your healthcare system can improve your both financial and operational performance for labs, especially for outreach laboratories.
The hospital outreach lab program has the true potential to impact the health system's balance sheet positively. To achieve this, the laboratory needs a lab-specific RCM solution including better connectivity features. RCM system for hospital labs helps healthcare organizations to achieve better patient outcomes, manage financial outcomes, enhance the patient experience and also help you to stay ahead in today's competitive healthcare market. In this article, explore how RCM systems for labs improve ROI.
Cost Center Vs Profit Center Laboratories: Understanding The Key Difference
As we all have a positive approach towards laboratories, many health systems are still considering laboratories as a cost center. This is the right time to understand the key difference between cost and profit gaining sides of labs.
First, let us consider providers who think about their laboratories as cost centers. They believe that their health systems are good enough despite a lack of sophistication in handling the lab's unique data and workflow requirements. They also consider the cost to recover small balances on lab testing, which leads to policies that increase write-offs and reduce margins.
Coming to the health systems that see the lab as a profit center, they view it as an investment. They understand the real benefits of the healthcare environment. They also know the complexities of exchanging lab data and workflow requirements. To avoid that this kind of issue they make use of the specialized tools and software for exchanging lab data with all person/system that access lab information.
The health systems are recognizing that ensuring cash collections is very important in today's healthcare market even for small balances. So, better RCM systems for labs lead to improved patient outcomes, better patient experiences, and more economic benefits.
Traditional Vs NextGen RCM System
There is a sharp difference between traditional revenue cycle management and the next-gen RCM system. The traditional RCM solutions focus on the back office billing, managing the revenue cycle includes compliance inaccurate billing processes and A/R follow up procedures, claim processing, denial management, payment posting, payment collection management, and more. Same way, the next generation RCM system focuses more on the end-to-end connection of clinical and financial processes across the health system.
Key Elements Of A Laboratory
To be successful in today's healthcare industry, a lab should utilize a digital-first strategy that includes key elements and should aim to offer::
Advance laboratory services from the perspective of patients and operational efficiencies.
Redirect health resources toward higher-profit and more complex activities
Remove workflow inefficiencies that lead to lower margins and poor results.
Flexibly expand service offerings based on the needs of patients.
Laboratory RCM Benefits:
Minimizing the time spend between laboratory date of service and the date when the health practice is reimbursed for providing that service
Bridging clinical and financial data across workflows by improving financial integrity
Advances your EHR system
Increasing workflow automation
Generating real-time data insights for decision-making processes.
Ensuring and educating patients about the coverage, cost, and financial responsibilities.
Reduces labor cost through intelligent workflow automation focused on submitting clean claims on time.
Achieve fewer denials which boost reimbursements
Factors To Consider Before Choosing RCM System For Labs
If you are considering a new outsourced laboratory RCM partner, consider the following key factors.
Choosing a billing partner who offers the best RCM services for labs helps you to optimize your revenue and billing performance.
The RCM system for labs should include an effective dashboard that shows essential data immediately with easy to access functionality.
The RCM partner should make use of the automated and efficient system to capture rules-driven workflow automation at the payor-specific level and have portal connectivity between the hospital, patients, and payers.
Final Thoughts
The RCM system for hospital labs will position healthcare providers and organizations to optimize the financial performance. This ensures laboratories are high-performing and future-ready that also enables better knowledge transfer between healthcare providers and payers.
The hospital laboratory systems have to adapt to new regulations and make use of the revenue opportunities for successful growth. To achieve this, consider outsourcing lab-specific revenue cycle management services to the cloud-based best RCM service provider for labs.
Ready to outsource? We, CapMinds are ready to easily adapt to industry trends, regulations, and your business goals by providing the best RCM solutions for dental, labs, and ambulatory services.