How Patient Portals Improve Patient Engagement?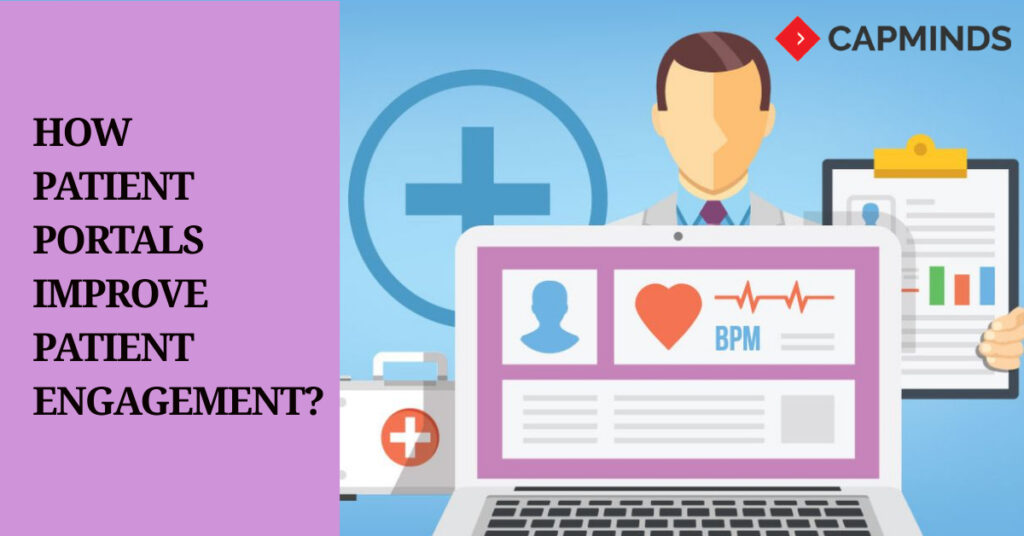 In this digital era, the EHR platform is creating a great impact on the healthcare industry and improving the way that physicians care for patients. The patient portals is one of the effective platforms that has been shown to improve patient engagement.
What Is Patient Portal?
The patient portals create a secure online connection to the personal health care information which serves to be a simple and efficient way for both the patients and providers to exchange the information.
The online patient portals help the hospitals, clinics and other health care providers to make sure that their patients are actively involved and informed about their own health care.
For example, with the help of portals, the patients can view their personal health records and information like test results, discharge summaries, medications, and appointment details. Some of the advanced portals even allow to schedule appointments, make payments online, request medication refills, and exchange secure messages with the providers. So this will result in positive health outcomes.
What Do Patient Portals Offer?
As discussed above, some of the portals allow patients to only view their lab results and their medical data. While others provide more technological features like real-time results, smart messaging features, online bill payments, and sometimes even data update capabilities.
Not all these features will be available with all the portals. Some healthcare providers may offer advanced features and some may stick with only the basic features. The data available on the patient portal often depends upon the portal vendor and the particular healthcare standard facilities.
How Patient Portals Boost Engagement?
According to the National Coordinator for Health Information Technology (ONC), in 2014 almost 64% of hospitals gave access to the patients to view, download, and transmit their health information and almost 51% of hospitals had the ability to secure messages with their patients. Yes, the online portal platform is becoming popular day by day in the healthcare industry. Healthcare firms are started leveraging patient portals for both desktop and as well as via mobile phones. By understanding what online portals provide their patients, healthcare providers can leverage these tools to boost patient engagement.
How To Encourage Patient Portal Usage?
There are numerous ways that healthcare providers can support their patients to increase the use of patient portals. In order to increase portal usage, healthcare organizations need to let their patients know about the features of their patient portal and how it can benefit them. An informative video or a formal email, a creative poster or a brochure describing the capabilities and benefits of choosing the portal services can increase the interaction between the visits.
Benefits of Patient Portal
1. Effective communication between the patients and providers
With the secure messaging system and the advanced features on the patient portals, patients can able to message their physicians directly whenever they have a query about their health treatments, reducing unnecessary in-person visits. With the help of these features, patients will feel very satisfied with the overall health care and secure bonding with the physician, leading to better outcomes.
2. Provides complete and accurate patient information
By offering detailed health information and the ability to contact their physician, the patient portal creates an effective opportunity to access more accurate and complete patient information. How this could help patients? When looking at their data, patients can clearly able to identify any errors or inaccuracies in their health records and then take the necessary step to resolve it soon and make it right.
3. Improves patient engagement
The knowledge patients will likely take more responsibility for their own health care. So, the online patient portal will improve patient engagement automatically by providing real-time access to more information such as health records, test results, and more.
Final Thoughts
The patient portal offers promising health care benefits and there are various challenges that providers need to overcome in order to make the portal use effective. So the health care providers must identify the target population who are likely to utilize the patient portal. By doing so, providers can easily target the respective group and to encourage portal adoption results in better patient engagement.