HL7 FHIR: The Next Great Way Towards Interoperability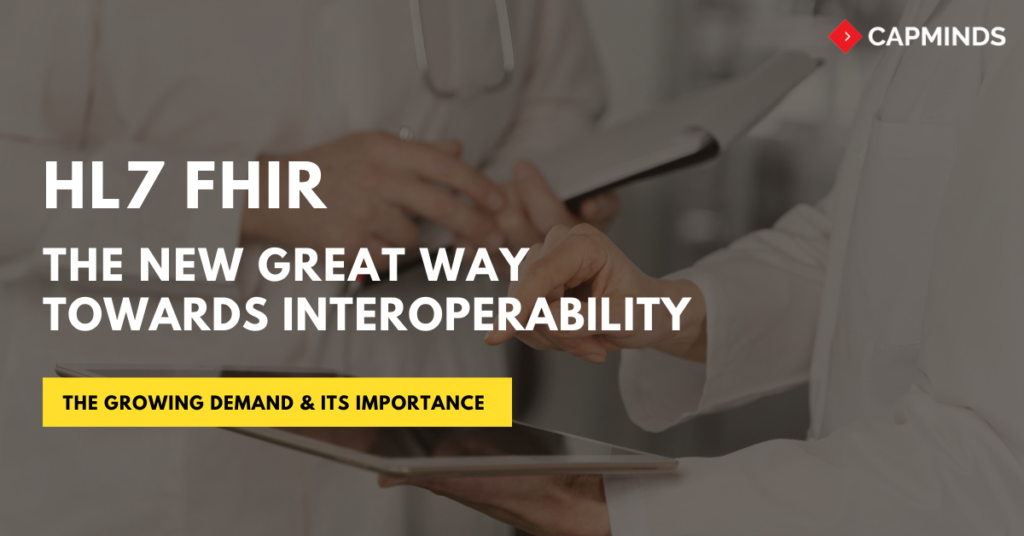 Healthcare organizations worldwide have had to endure a big hit because of the flare-up of COVID-19. Since then, people have changed the way they access their care. Patients are effectively engaging on the web for accessing care, and numerous organizations have gone online to keep in touch with their patients.
With this monstrous expansion in telehealth, remote patient monitoring, and electronic health record, it is quite critical when we talk about interoperability. But while there has been a shift toward health information exchange, let's not forget that HL7 FHIR and the shift toward it are nothing new.

The shift has already been taking place, and FHIR standards are gaining popularity not because they are fresh on the scene. Rather, they've been around a while but their efficacy as extraordinary support for interoperability has skyrocketed in this virtual age.
That being said, to flourish in this interoperability age, healthcare providers and vendors must consider FHIR for achieving true interoperability in 2021. In this post, we're going to cover all about FHIR and why it is considered to be a new way towards healthcare interoperability.
Hl7 FHIR: The Basics
Developed by Health Level Seven organization, FHIR is a new standard describing the data formats for exchanging electronic health records quicker and smarter than before. Blending the prime features of HL7 V2, HL7 V3, and CDA, FHIR is termed a great tool that can create miracles in the hands of healthcare innovators.
Where FHIR can be used?
The main goal behind the introduction of FHIR is to create an absolute framework that can easily adapt resources and can be interpreted by any system. Here, FHIR can be easily used in different applications like mobile apps, cloud communications, EHR-based data sharing, and among the healthcare providers of specific organizations.
How does HL7 FHIR work?
FHIR is build based on the concept of ''resources''. What does it mean? Resources are the basic units of interoperability that are used as building blocks that can be easily incorporated into existing systems to try to resolve administrative, clinical, and infrastructural problems in healthcare.
What a FHIR resource must contain? It includes a common definition, method of representation, a common set of metadata, and a human-readable part
FHIR offers software development tools and resources for,
Administrative concepts: patients, providers, healthcare organizations, and devices
Clinical concepts: medications, healthcare plans, financial risks among others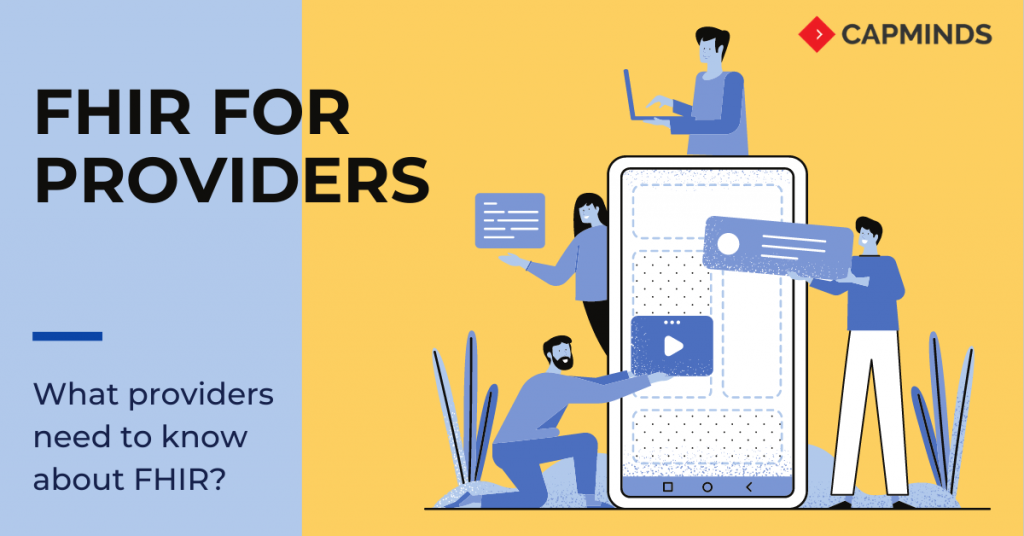 Why go with FHIR?
Easy data sharing: FHIR cuts down the long time-consuming process of exchanging health data back and forth between systems, which means data sharing is made easier.
User-friendly: The FHIR is designed specifically for web applications and provides resources built on the user-friendly XML, JSON, HTTP, Atom, and OAuth structures.
Free-to-use specification: The specifications of FHIR are free to use without any restrictions and login requirements.
Quicker implementation: HL7 claims that developers can have a simple interface up and running in just a single day. With the right integration engine, this can be even faster.
Mobile friendly: FHIR is such a platform that can be easily set up and accessed by mobile phones more smartly.
FHIR supports RESTful architecture: with the help of FHIR's built-in REST API, you can manipulate healthcare data easier than ever. You can make use of functions like POST, GET, and PUT to create, read, or otherwise manage resources.
FHIR: Heading Towards Interoperability
Advances in healthcare technology have created massive growth in the amount of data available for patient care, from various sources. With healthcare data more widely overwhelming, interoperability is more important and more challenging than ever. HL7 FHIR allows to access the exact health information needed to improve clinical decisions and outcomes across the health and care continuum.
The sole purpose of HL7 FHIR integration is to make EHRs and other healthcare applications that are FHIR-compatible easily interoperable. FHIR will aid in the exchange of knowledge and the implementation and support of mobile applications favoring providers, payers, and patients are also supported.
Clinicians can seamlessly share patient data among teams, allowing them to make faster decisions through the patient data management system. Insurance firms use clinical data to complement claims data to identify risks better, reduce costs, and improve results. Patients can now have more control over their wellbeing by using consumer-friendly applications on smartphones, laptops, and wearables to access medical information.
Investing in FHIR-based Interoperability Frameworks enables CMS compliance to be achieved quickly and at a lower cost. When it comes to supporting various healthcare customers, including payers, understanding HL7 FHIR implementation-based integration is profoundly engraved into our healthcare product creation process.
Final Thoughts
To be successful with FHIR, you need to have a solid understanding of FHIR standards, which includes a solid vision of the tool as well as each step, and the bits and pieces involved in having the implementation process successful. To this end, we at CapMinds provide HL7 FHIR SMART integration services with strong support on interoperability between healthcare systems.
Are you looking for the best FHIR services for your practice?