Healthcare Data Integration: Is It Indeed effective?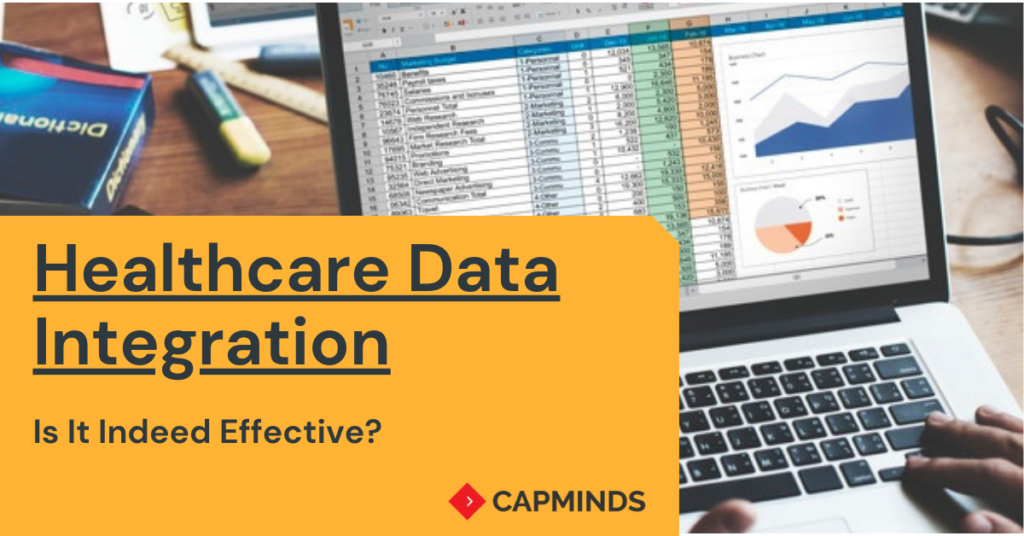 In today's healthcare world, physicians and healthcare professionals are facing huge challenges in taking care of their patients in a better way and in maintaining the healthcare facilities in the best way. Apart from this, the major burden for administrative staff depends on the time-consuming billing tasks and inefficient applications for data collection and management.
The healthcare data is collected to improve the quality of healthcare and to generate meaningful insights for both patients and healthcare providers. But still, a question arises when it comes to data integration, as the data is usually sourced from a wide variety of systems used within clinics. Here we have discussed data integration in healthcare and how it benefits in terms of interoperability.
What Is Data Integration In Healthcare?
The healthcare industry started adopting advanced technologies for the billing process, payment collections, and more. But when it comes to data collection and integration, the entire thing is still a broken process. Besides the technical challenges of clinical data integration, there are some problems when dealing with the ability to collaborate between players, healthcare providers, and patients.
There is no doubt that the healthcare system needs effective data integration tools and a greater level of flexibility when dealing with data. The interoperability standards like FHIR that have been adopted in many countries recently have been aimed at healthcare data integration and unification. HIPAA standards are aimed at healthcare data protection, and HL7 standards facilitate clinical and administrative data communication between software applications used by various healthcare providers.
Interoperability would significantly ease the data integration process. Fast Healthcare Interoperability Resources (FHIR) is an open healthcare data exchange and information modeling standard created by Health Level Seven, an international health-care standards organization. It provides data formats and elements and an application programming interface (API) to drive interoperability within our highly fragmented healthcare ecosystem.
The Benefits Of Healthcare Data Integration
As we discussed in our previous blog – healthcare information exchange, new standards adopted by the healthcare system can facilitate the electronic exchange of information. They can also decrease the cost and complexity of building interfaces between different systems.
Data Interoperability serves as a basic key element in healthcare data sharing. Truly integrated systems must be easily understood by users, i.e. these systems must be able to exchange data and subsequently present it through a comprehensive and user-friendly interface.
According to Healthcare Information and Management Systems Society (HIMSS), healthcare data interoperability is "the ability of different information technology systems and software applications to communicate, exchange data, and use the information that has been exchanged".
The interoperability types – foundational, structural, semantic, and organizational clearly states the importance of interoperability in today's healthcare. Semantic interoperability is the one that allows disparate data systems to share data in a useful way, as it requires both structuring the data exchange and codification of the data, including vocabulary.
Technical interoperability in healthcare, to some extent, is provided by the Health Level 7 (HL7) series of standards, which provide guidelines on how messages should be structured. Semantic interoperability deals with the common vocabulary for accurate and reliable communication between computers.
Data Integration And Interoperability: How It Benefits The Healthcare Industry
Meaningful use of data will break down barriers to the electronic exchange of information and allow operators to build effective interfaces between different systems from multiple vendors. Health information consists of many data elements from multiple data sources and this data must be unified using particular standards and terminology mapping.
A normalized set of data can able to:
Clarify drug data used in a medical system to automatically map local data to standard codes used in the healthcare industry
Unify disparate EHRs and patient data of unrelated providers to facilitate data sharing and make full, meaningful use of it
Unify financial and administrative electronic documents to facilitate KPI analysis.
Final Thoughts
The data integration can be beneficial for everyone related to healthcare- physicians, healthcare professionals, payers, patients, and employees.
Get Started With CapMinds Today
CapMinds data integration services offer advanced tools for creating custom dashboards for monthly reporting and custom reports for regulatory needs, more efficiently monitor and resolve patient complaints and optimize patient intake, scheduling, insurance verification, and billing processes.