The Essential Guide To Health Information Exchange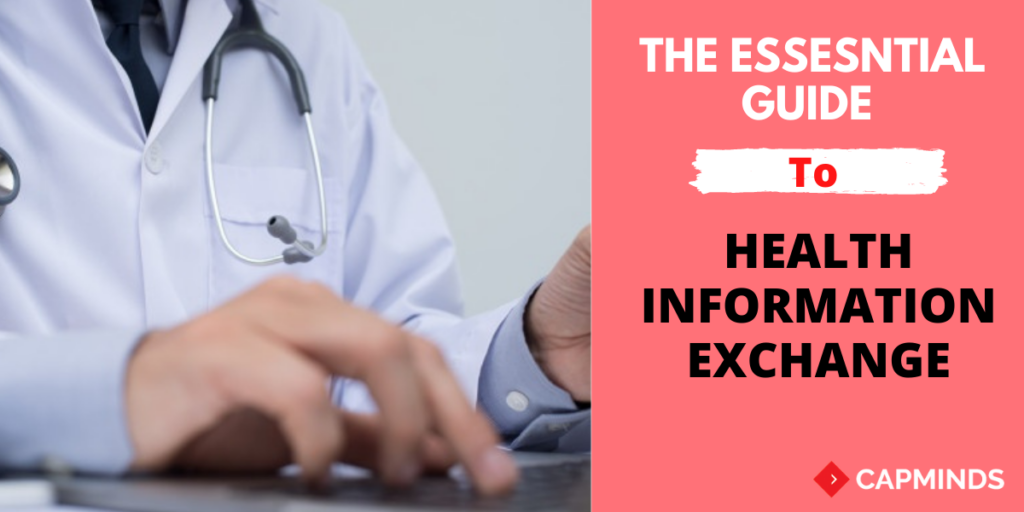 In the ever-changing world of technology, the healthcare industries continue to provide new ways with advanced concepts to improve the delivery of quality healthcare. Among those, the concept of health information exchange is to improve healthcare quality, coordination, and cost-effectiveness in their communities. Excited to read more about HIE? This article is for you, here is everything you need to know about healthcare information exchange.
What is Health Information Exchange?
The health information exchange helps physicians, patients, and other healthcare providers to seamlessly exchange healthcare information electronically with high security and better quality.
Today, various organizations step forward to build HIE software that enables secure health information exchange using numerous standards. So how it is done? Some of the HIEs are run by private organizations and some by the state governments. At the same time, some states also have multiple HIEs within the state.
What drives the health information exchange market?
The emerging patient-centric approach, increasing EHR adoption, and increasing focus on curtailing healthcare costs are the major reasons which drive the HIE market globally.
The growing demand for HIE systems to easily manage – (store, collect, and secure) the large volumes of health data ultimately drives the growth of the market. Promoting the use of advanced health information technology with an increased focus on improving healthcare quality is one of the major factors that drive the HIEs market.
Nations across different regions are concentrating on building up a superior and safe framework for healthcare information exchange. As per the Office of National Coordinator of Health IT, in the US there are more than 100 provincial HIEs, an expanding number of healthcare organizations are joining different HIEs to gather data on patients.
3 Types of Health Information Exchange Data
Directed Exchange: Sending and receiving health information between various providers to support coordinated care
Query Based Exchange: It allows one healthcare provider to request and also search patient-related information from different healthcare providers
Consumer Mediated Exchange: It enables the patients to control the use of their health information among different healthcare providers.
Benefits of Health Information Exchange
Health information exchange is playing an important role in the healthcare sector by improving interoperability, especially as technology is evolving constantly and options for exchanging health information are increasing. As the healthcare providers started experiencing the benefits of HIE inpatient care, the use of HIE is also increasing gradually across the countries. So, here we have listed some of the HIE benefits:
Reduces Medical errors
A successful interoperability process should result in minimum errors. As the health data are stores in a secure database and exchanged via a digital channel, HIE helps in reduces medical errors.
Provides Efficiency
The health information exchange eliminates the need for manual handling of data or paperwork, as the data are saved securely in the digital format. This concept also reduces the risk of data loss as everything is stored and accessed digitally.
Acts as a support tool
The HIE system acts as a supporting tool for all healthcare providers as it offers better clinical decision support for effective healthcare delivery. It also simplifies the process of data exchange and improves health monitoring and reporting.
Eliminates Testing
The HIE system can eliminate unnecessary testing for healthcare providers, thereby improving the quality and outcome of healthcare delivery.
Reduce health-related costs
In the effective HIE systems, the health data are provided in a digital format. This automatically reduces health-related costs and also provides personal health data to healthcare consumers.
Why Health Information Exchange is important for interoperability?
In addition to interoperability, the health information exchange (HIE) serves as an important tool for effective Healthcare IT. The process of HIE is not done under a single task, it holds different categories such as sending, receiving, finding, and integrating. The health data should need to be found easily and get integrated into an electronic health record. It is like a chain of activity, if any of the links get missing then the overall healthcare productivity suffers.
HIE is a pivotal step in moving the technological support to exchange data in a manner that preserves the meaning of the data, harmonizes with the clinician's workflow, and increases the patient-centric approach. HIEs play a great role in facilitating health information exchange among healthcare organizations.
As mentioned by HIMSS, the examples of health data exchange supported by HIEs include:
Clinical results
Clinical documentation
Electronic prescribing and refill information
EMT/1st responder notes
Medication history
Immunizations, syndromic surveillance, and public health data
Final Thoughts
The health information exchange is becoming the must-have system in today's modern technology for clinical workflow and better patient outcomes. So, most healthcare organizations are started paying attention to the benefits of health information exchange. If you wish to get started with the interoperability solutions for your practice, CapMinds are here to support you right from the start.