Future Of Remote Patient Monitoring In Healthcare 2021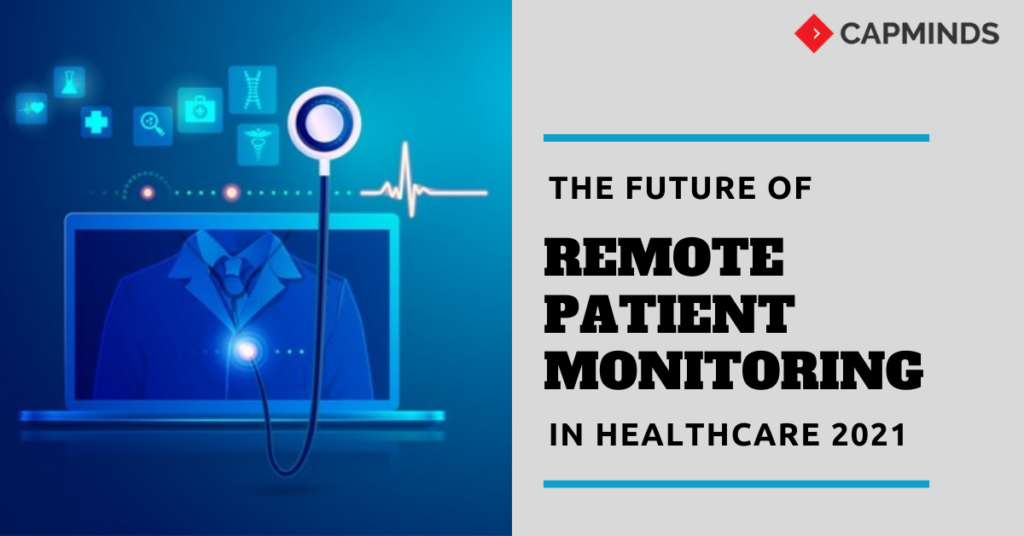 Everyone knows that remote patient monitoring has been gradually taking the world by storm and this technology has helped healthcare providers completely transform their industries. Thankfully, experts have found that the scope for applying remote patient monitoring systems in the healthcare industry, in particular, is substantially more significant than what one may have previously imagined.
Being rated as one of the healthcare marketing trends for 2021, RPM serves as a crucial topic in the healthcare industry today. The future of RPM services Some of the benefits of RPM have been discussed in detail below to help you understand the real impact it has had on the healthcare industry and what it may bring in healthcare 2021.
The Future Of RPM
The American Heart Association (AHA) defined RPM as a subset of telehealth that facilitates patient monitoring as well as the transfer of patient-generated health data from the patient to the healthcare team and back to the patient in a timely manner.
Unlike other telehealth methods, RPM services do not require interactive video communication nor is it restricted to a certain area. All RPM requires is a mode of technology that aggregates and interprets physiological patient data. It additionally helps in improving the effectiveness of medical care and in the end decreasing expenses. It guarantees an expansion in accessibility and improves the estimation of care for both the patients and the healthcare providers.
Nearly 88% of healthcare organizations are investing or considering to invest in remote patient monitoring systems, and the good news is, t also continues to improve in healthcare 2021. According to Consumer Technology Association (CTA), 68% of healthcare organizations strongly like patient monitoring solutions.
Based on the study, the benefits of using RPM in healthcare include:
Improved patient outcomes, (49%)
Improved compliance rates (44%)
Patients' interest in their health (42%).
When considering patients, the top three benefits of RPM offers:
Personalized care (43%)
Faster access to health care services (42%)
More influence over their healthcare (37%)
Apart from this, the research also showed that nearly 52% of consumers mentioned they would successfully use RPM solutions as part of their medical treatment if a physician made the recommendation.
The future of remote patient monitoring might not be based on the very expensive clinical devices in patient's homes, but the healthcare providers must look for other valuable solutions that extend their clinical relationship in the 2021 healthcare industry to drive better revenue and improved patient outcomes.
Ease of Implementation
The patients generally suited for distant mediations are likely older, less-educated people who could experience issues setting up Bluetooth or Wi-Fi connections. A more viable remote patient monitoring will offer frictionless accessibility and usage from both a patient and healthcare provider point of view — one that doesn't need a professional to train how to use new technologies.
The Clinical And Financial Impact
In the wake of the COVID 19 pandemic, healthcare providers operating with fewer support workers and tighter margins must maximize the clinical impact they have on patients against every dollar spent. Health systems tend to pursue engagement strategies that are either high-cost, high-quality efforts The future of remote patient monitoring will ideally marry the high-quality clinical impact of monitoring devices with the low-cost delivery of a text message.
Mobile Remote Patient Monitoring
An ever-increasing number of doctors are presently utilizing mobile-enabled remote patient monitoring (mRPM) and it also continues to grow in 2021. With mRPM, an innovation hailed as both more productive and practical contrasted with standard telephonic RPM. mRPM utilizes notifications to incite patients to enter significant information and gives almost prompt clinical and financial value to large and small medical practices the same with little requirement for an extra consideration staff.
With a dashboard for the doctor's practice and a patient-accommodating mobile application for appointment check-ins, mRPM can extraordinarily improve communication between providers and patients. Moreover, patients become more occupied and engaged with their healthcare without overburdening care groups.
Final Thoughts
As RPM continues to advance, in 2021 healthcare stands to have numerous benefits for both patients and healthcare providers and may create a positive impact in the healthcare industry growth.
Remote patient monitoring in combination with telemedicine has a bright future in the 2021 healthcare industry. And the healthcare organizations that wish to tap into this immense potential can kick-start the process with CapMinds telehealth services.