FHIR Standards: All You Need To Know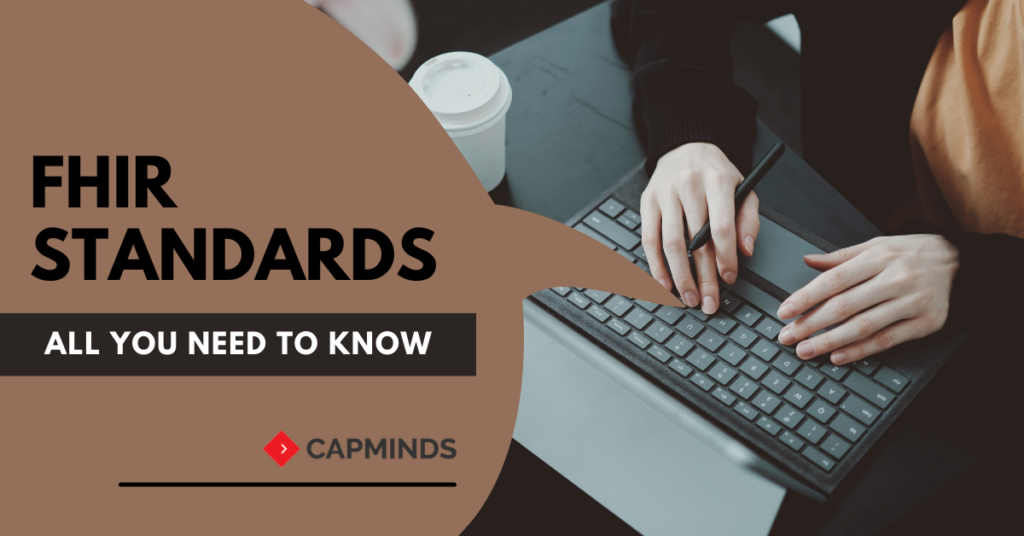 As everyone is aware of HL7 data exchange and information standards – was complicated to implement. The real goal behind the HL7 standards is to reduce the information isolation in how patient health data is stored. So how implementation can be done easier, quicker, and at a low cost?
Here comes the invention of the FHIR standards which was developed on top of HL7 – healthcare interoperability is easier to implement today. Are you ready to explore more about FHIR? Here is all you need to know about Fast Healthcare Interoperability Resources.
What are the FHIR standards?
FHIR standard aims to simplify the implementation process without the loss of information integrity. It leverages the existing models to provide an easy to implement, consistent, and rigorous mechanism for exchanging health data between healthcare applications.
Document Level To Data Level
Even today, most of our health information is exchanged at the old document levels such as fax, mail, and as attachments in EHRs.
So with the help of the FHIR standard, information sharing can be shifted from document level to data level – where patients won't have to enter the same data again and again for each healthcare provider they visit. And healthcare providers will have precise patient data when they need it within existing workflows.
Leveraging the power of your data with FHIR
The healthcare industry is rapidly transforming health data to the emerging standard of FHIR® (Fast Healthcare Interoperability Resources). FHIR enables a robust, extensible data model with standardized semantics and data exchange that enables all systems using FHIR to work together.
Transforming your data to FHIR allows you to quickly connect existing data sources such as electronic health record systems or research databases. FHIR also enables the rapid exchange of data in modern implementations of mobile and web development. Most importantly, the FHIR standard can simplify data ingestion and accelerate development with analytics and machine learning tools.
Applications Of FHIR
As the FHIR standard expands in healthcare, use cases will continue to grow, but some initial customer applications where FHIR service is useful are below:
Startup/IoT and App Development: Customers developing a patient or provider-centric app (mobile or web) can leverage FHIR service as a fully managed backend service. The FHIR service provides a valuable resource in that customers can managing data and exchanging data in a secure cloud environment designed for health data, leverage SMART on FHIR implementation guidelines, and enable their technology to be utilized by all provider systems (for example, most EHRs have enabled FHIR read APIs).
Healthcare Ecosystems: While EHRs exist as the primary 'source of truth' in many clinical settings, it is not uncommon for providers to have multiple databases that aren't connected or store data in different formats. Utilizing the FHIR service as a service that sits on top of those systems allows you to standardize data in the FHIR format. This helps to enable data exchange across multiple systems with a consistent data format.
Research: Healthcare researchers will find the FHIR standard in general and the FHIR service useful as it normalizes data around a common FHIR data model and reduces the workload for machine learning and data sharing. Exchange of data via the FHIR service provides audit logs and access controls that help control the flow of data and who has access to what data types.
Final Thoughts
Today's healthcare data systems must adapt to the expectations of open-access patient information and the FHIR standard. And patients will come to demand increased access to their information.
Here, data interoperability is becoming increasingly important for providers attempting to interact with patients, improve clinical work procedures, and improve healthcare outcomes. You can handle data management in a secure, fast, and reliable manner with FHIR implementation. FHIR standard has undeniably boosted healthcare IT by making patient data accessible to not only patients but also for care providers.
At CapMinds we help leading healthcare organizations to get started with FHIR. Contact our expert team to know more about our HL7 integration and interoperability solutions for your practice needs.