3 Smart Ways To Improve Days In Accounts Receivable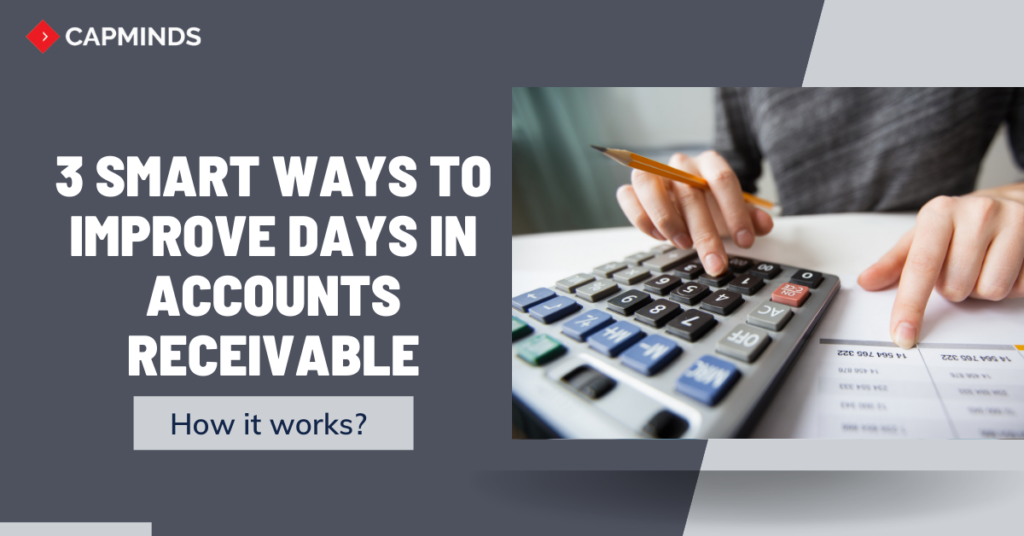 As practices look for ways to improve their financial health, one of the quickest ways to make an impact is ensuring the organization gets paid for the services they provide with no delays. By looking closely at days in accounts receivable (A/R) and taking the appropriate steps to improve that metric, practices can bolster their bottom line in 2021, while also setting the stage for a stronger business in the long term.
Healthcare Billing: Why Days in A/R Is Important
In short, days in A/R is the amount of time an invoice is outstanding before it's collected. It's an important metric to track because if a practice does not collect payments, you reduce your margins and may find yourself writing off more and more patient A/R.
To calculate days in A/R, start by determining the average daily charges for the length of time you want to measure. To do this, add the posted charges for your chosen time period, subtract credits received, and divide by the number of days in that period. Then, divide your total accounts receivable by the average daily charges.
To set expectations, and depending on your specialty, practices should aim for 30 to 40 days in A/R. If your days in A/R exceed this average, your practice's finances could be suffering. Keep in mind, however, that if you have a high amount of workers' compensation claims or automobile claims, you may be subject to higher days in A/R due to a longer adjudication period for these types of claims. According to the U.S. Department of Commerce, the likelihood of practices collecting on delinquent accounts depreciates ½ percent per day past 90 days.
Improving days in A/R requires practice-wide attention, before and during appointments, as well as after services are provided. Here are three tips to put your practice on a stronger financial foundation:
1. Gather all information and approvals before appointments
When a patient makes an appointment – whether they call into the office or book online – you should collect current and complete information. Front desk staff should update or confirm details, such as insurance, demographic and contact information, or give patients the option to return forms by mail, secure email, or online portal. If using an online portal or appointment scheduling tool, patients should be required to provide the information or update their records before the appointment is confirmed.
With that information in hand, office staff can verify insurance coverage with payers and clarify payer rules. By doing this, they will be aware of any patient collection changes, as well as how much of the expected treatment will be covered by insurance, and the amount the patient will be responsible for paying. In addition, the staff can identify if the patient has any outstanding balances that need to be addressed when they arrive for the appointment.
2. Develop a clear payment policy
The most straightforward way to ensure your practice is getting paid for its services is to implement a policy that requires patients to pay copays and/or their responsibility at check-in. This policy should highlight payment expectations, fee implications, refund policy for overpayments, interest/service charges, discount policies, old balance collection and collection fees.
The payment policy should be part of the check-in paperwork for patients to sign, so that clear guidelines for collections are established at the outset. You also can use your patient messaging solution to send appointment reminders that include information about what is due at the time of service.
As part of the payment policy, your practice can increase the likelihood of collecting balances by accepting a variety of payment methods for added patient convenience, such as: pay by mail, pay by phone, recurring payment plans, card on file, online payment or mobile payment tools within a patient portal, and financing.
3. Follow up with patients following appointments
After the appointment, office staff should immediately send follow-up statements and set due dates for payment. The statements should include how to pay, including who the checks should be made payable to or include space to write in credit card information. A phone number to call with billing questions should also prominently appear on the statement.
It is not recommended to include balance aging on the statement, because it can be viewed as "more time to pay" until the balance appears in the last aging bucket. Similarly, it is not recommended to show credits on statements, as they can be confusing for patients to interpret – for example, when credits are applied to a specific visit only after insurance has paid, or when credits are extended to the insurance carrier rather than the patient.
Of note, you can't "send it and forget it" when it comes to statements either. Accounts must continually be monitored, and a proactive plan should be in place to follow up with patients who do not make timely payments. It's recommended to have set days of the week or month to review patient aging reports to check what outstanding collections the practice is missing. Carve out time as necessary to reach out to patients on a regular basis to maximize collections.
While some patients that have larger balances can find it difficult and overwhelming to pay off their bill all at one time, consider establishing a payment plan that offers these patients more flexibility.
Not only will this give them comfort in knowing they can pay for the treatments they need, it will also help the practice increase collections, minimize write-offs and improve the patient-practice connection as well, since patient sentiment can improve when they feel a practice has shown them understanding regarding their unique situation and abilities to pay.
Summary
Keeping days in A/R under 30 to 40 days is vital to your practice's financial health. By establishing a clear workflow for your practice's staff that follows these three tips, and making expectations clear to patients, you have a better chance on improving this timeframe and thus overall increasing collections.
Are you in need of powerful resources to reduce your AR days cost-effectively? Outsourcing healthcare accounts receivable services to CapMinds can help the organization to effectively reduce AR days. At CapMinds, we follow-up your pending claims, find out the reason for denials, track outstanding receivable balances and provide periodic reports.