10 Reasons to Outsource Medical Billing Services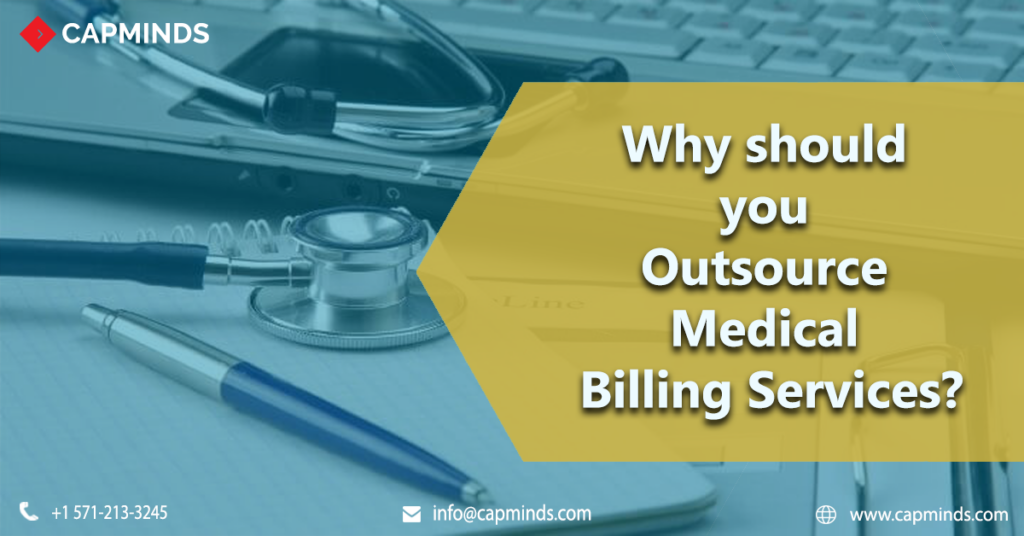 Medical organizations and related businesses should be extremely careful about managing money. If they don't have a proper system in place, they will lose their hard-earned money and they wouldn't even be able to predict where the loss is happening. If you don't have access to skilled professionals, then medical billing can be a demanding task and can even put your business in peril. Do not allow that to happen, instead, hire the services of a medical billing company.
Here are 10 advantages as to why you should outsource medical billing:
1. Improves cash flow:
In the melee that happens when you run a business, you might forget to collect your bills. Working with a billing company will keep your bills sent on a regular basis which means that you will be able to collect the money too in an orderly fashion without having to resort to any other means. When you get bills cleared and receive the money you are owed, then there will be no question of cash flow.
2. Less errors:
When humans indulge in this work, they are more susceptible to errors. Some of the errors can cost your business millions of dollars. It will not only make you lose money, but also the goodwill that you accumulated if you wrongly bill someone. Billing companies have the requisite knowledge and technical know-how to ensure that there are no issues with the billing.
3. Hospitals can focus on patients:
By having to deal with non-core activities like billing, hospitals are wasting their time instead of letting the experts do the job. By outsourcing billing services, they can instead concentrate on their core activity, which is taking care of their patients so that they are in the pink of health. In fact, in the case of small businesses, they will have to specifically hire staff to do this job. Why waste time, effort, resources and money when you can easily outsource billing services?
4. Better safety:
Third-party service providers are bound by various laws and are therefore supposed to give you a transparent billing process. These service providers are HIPAA-compliant and have a totally secure medical billing process so that hackers cannot do much. For companies that outsource its billing services, they don't have to worry because their data is kept confidential and there are security systems that are put in place to ensure that the medical billing process happens without any issue.
5. Changing regulations:
Thanks to the interference of governments, the rules and regulations associated with medical billing keeps changing. This can be a significant hassle and an unnecessary evil that you have to waste your time on unless you outsource it to a billing agency. If you outsource your medical billing to a third-party service, then you don't have to worry about any of the changing rules and regulations, because they will take responsibility for it. You can instead concentrate on other operations that bring you revenue.
6. Trained specialists:
The third-party company that you hire will have trained specialists on their rolls thus making it easier in case your company ever faces any complex billing procedures. They would be well equipped to handle any kind of exigency and ensure that there is no error at all. They ensure that all carriers are paying the same amount, reminders are sent to the ones who owe us, and so on. They also reduce a lot of overheads since the business doesn't have to hire trained specialists.
7. ICD 10 adherence:
The ICD 10 code system offers accurate codes to improve health care costs and reimbursement policies. The new coding changes have had a massive impact on the medical community especially on time management and payment outcomes for health providers. Thankfully, the third-party billing services company would already be well versed with the changes in this system and you don't have to worry about it. Outsourcing it to them will be the smartest decision that you will be taking.
8. Increase in revenue:
If companies don't outsource medical billing services, they will have to take care of the following- salaries, office infrastructure, purchasing, upgrading, the medical billing process, medical billing software, etc. All of these will burn the pockets of the administration by a huge margin. By outsourcing medical billing services, you will not have to incur all of these costs.
9. More control:
There is a huge misconception that by outsourcing medical billing services, you will lose control over your billing processes. In fact, a lot of businesses who have actually hired these medical billing services say that they have better control over their money and processes since they have dedicated staff taking care of it. Your outsourcing medical billing will also help you identify aspects like reimbursement charges, charge entry errors, etc.
10. More consistency:
Doing medical billing by having in-house employees will put you at a greater risk for revenue interruptions. Why? Because if you have an in-house team, you will have only 1 or 2 employees working on it. When they take leaves or are not available, your billing suffers. Outsourcing the work means that you don't have to worry about it as your claims will be processed quickly and someone or the other will complete the task.
Conclusion:
In the constantly changing healthcare space, finding newer avenues to reduce operating expenses and improving revenue cycle management is the way to go. As we have mentioned in the article, one of the most compelling reasons for you to outsource medical billing services is that it will boost your bottom line. Having a highly experienced billing team will only do good for your business.
If you are looking for the services of a reliable medical billing service provider that you can outsource to, please do contact the Capminds team.