What Is HL7? [Learn it in 5 minutes]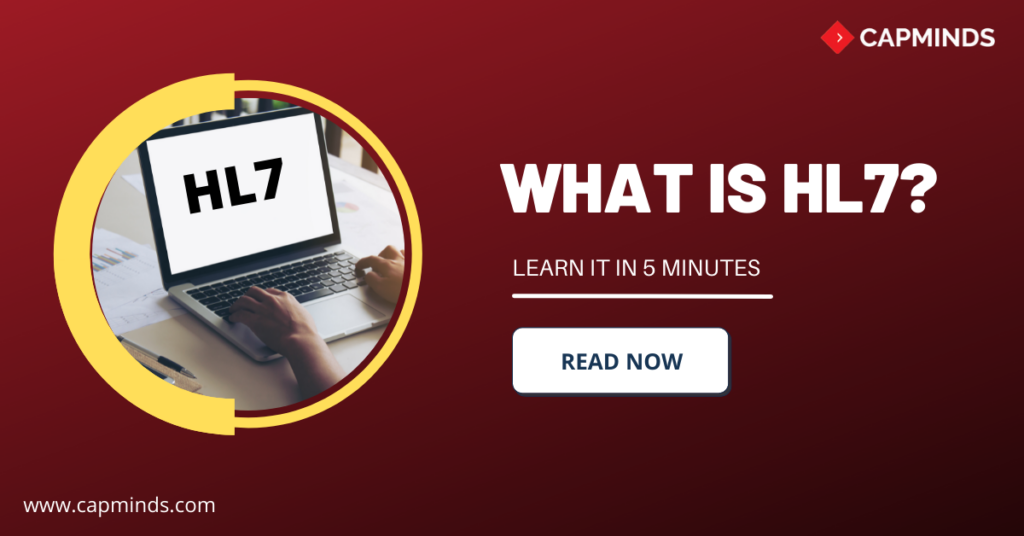 Do you know what is HL7 and how it is used in healthcare today?
Well, before we go into the basics of HL7 and the advanced tactics of HL7 integration, this article explains to you all about what HL7 is.
What is HL7?
HL7 – commonly used health data standard created by HL7 international.
HL7 is defined as the set of data standards used to transfer health data easily between various healthcare providers. In simple, HL7 simplifies the healthcare data sharing process and makes it more efficient when compared to previous methods.
HL7 makes the interface implementation process very easier and eliminated the need to create custom interfaces between clinical applications.

Why Was HL7 Created?
Before the development of HL7, the process of data exchange between the healthcare systems was very difficult. The data exchange process required a great deal of programming on the side of both the sending and receiving applications. These interfaces were costly because there was no standard assortment of patient attributes. Accordingly, during the 1980s, the number of clinical interfaces in a typical hospital was little and the expense per interface was high.
HL7's prime goal is to simplify the implementation of interfaces between medical care software applications and different vendors to diminish the cost engaged with custom interface programming.
Why do you need HL7?
Today most healthcare providers make use of various software for billing, patient record maintenance, updating patient data, etc. The major problem is that the communication between the software is very hard to achieve, even though they often need to talk to each other. And also, there will be some problems when two healthcare providers need to share information.
HL7 provides several standards and guidelines to help software vendors and healthcare providers store and uniformly move data. In this way, the applications can use the information without the help of special software for conversions. In simple, HL7 makes data sharing easy, which reduces the administrative burden on providers while improving care delivery.
Common HL7 Challenges
HL7 standards are sometimes called the "non-standard standard." Meaning, to make the standards flexible, they are ultimately implemented and interpreted differently across healthcare organizations. However, each version of the HL7 standards has resulted in stricter standards to improve consistency across organizations, recognizing the need for more stringent rules. Additionally, APIs can also work to help overcome these challenges.
The IHE is also working to make HL7 standards more predictable and readable by developing profiles, which creates another layer of policies. For example, these profiles create standards for patient care devices that allow "out of the box" integrations with EHRs and communication devices.
What is HL7 FHIR? Why providers are using it?
FHIR (Fast Healthcare Interoperability Resources) is the newest data standard developed from HL7 standards, specially created for the web. Currently, FHIR is implemented on top of HL7 standards. They will also continue to expand more in the future. The top benefits of implementing FHIR include:
Data Sharing made simple with FHIR
Developer Friendly
The specification is Free for Use
Fast and Easy to Implement
Cost Savings Approach
Supports RESTful Architecture
FHIR suits well for mobile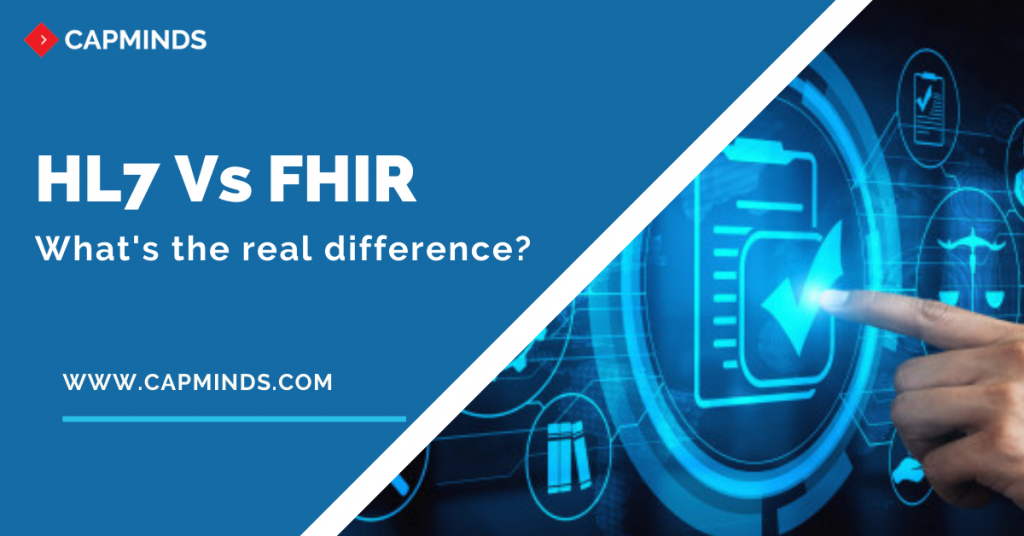 HL7 FHIR: A real-time application
A U.S based healthcare communications company leverages HL7 integration to get inputs from various hospital systems including EHR, remote patient monitoring devices, laboratory, radiology, and others. This easily drives team communication via mobile devices like a smartphone, a pager, and others.
I'm ready to get started with HL7 FHIR. Now what?
If you're ready to simplify your healthcare data exchange process with HL7 FHIR, you are likely on the right path towards achieving greater interoperability.  CapMinds is here to help you by providing the best HL7 FHIR SMART integration services. Reach out to learn more.