RPM: An Ultimate Case Study Guide of Chronic Disease Management in the US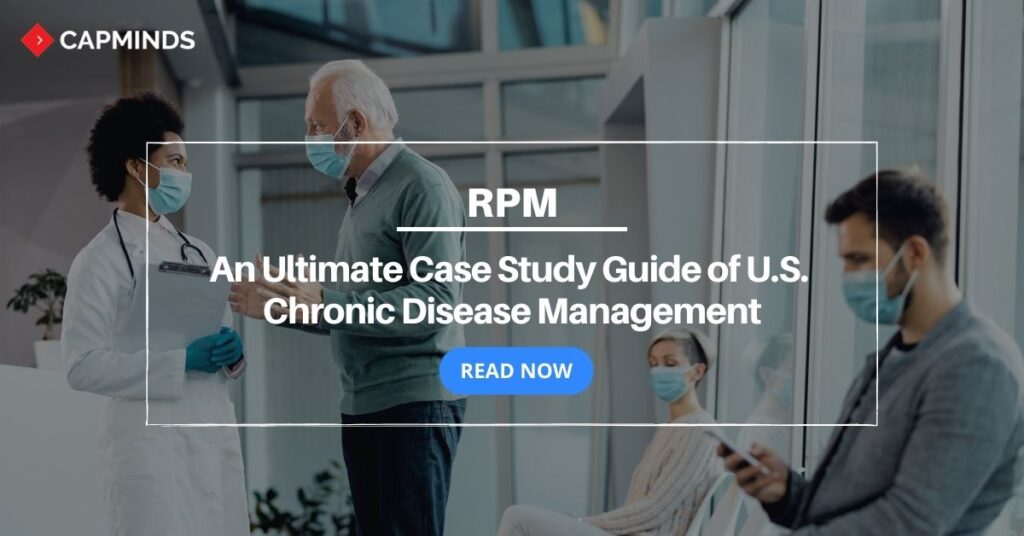 Chronic diseases are a growing concern in the United States, impacting the lives of millions and straining the healthcare system.
RELATED: Remote Patient Monitoring 101: Everything for 2023 & Beyond
To tackle this challenge, Remote Patient Monitoring (RPM) has emerged as a game-changing technology. In this case study, we explore how RPM solutions are contributing to positive change across various chronic disease areas in the U.S.
RELATED: RPM for Surgery Prep and Monitoring: Focus on Oncology and Women's Health
Case Studies of Chronic Disease Management in the US
1. Heart Failure
Challenge: Heart failure affects a significant portion of the U.S. population, leading to high mortality rates and substantial healthcare costs. Timely diagnosis and treatment are critical.
Solution: RPM technology enables early detection of heart rate deviations, sending alerts to healthcare professionals and patients, and preventing fatal developments. It leads to reduced healthcare expenditures, fewer hospitalizations, and lower hospital per-day costs.
2. Sleep Apnea
Challenge: Obstructive Sleep Apnea (OSA) affects millions in the U.S., contributing to various health issues. Conventional treatments involve in-person visits and face challenges, especially during a pandemic.
Solution: RPM solutions, such as telemonitoring software, allow healthcare professionals to monitor sleep patterns remotely. This results in improved patient understanding, better sleep quality, and reduced daytime fatigue. It enhances access to care, especially during challenging times like the COVID-19 pandemic.
3. Musculoskeletal Disorders
Challenge: Patients with musculoskeletal disorders often face difficulties in visiting healthcare professionals, and accurate reporting of symptoms is a challenge.
Solution: RPM platforms provide engaging educational content, support remote consultations, and reduce waiting times. Patients gain a better understanding of their condition, leading to improved quality of life and cost reduction in the healthcare system.
4. Chronic Respiratory Diseases
Challenge: Chronic respiratory diseases like COPD demand frequent in-patient follow-up visits, increasing healthcare costs.
Solution: RPM monitoring devices help detect issues early, simplifying disease management. Telemonitoring improves care quality, patient engagement, and satisfaction while reducing the burden of in-person visits.
5. Chronic Kidney Disease
Challenge: Dialysis care in hospitals poses logistical challenges and impacts patients' quality of life. COVID-19 further complicated the situation.
Solution: RPM solutions support home dialysis therapies, enabling physicians to monitor patients remotely. This enhances patient autonomy, confidence, and job retention. It reduces the burden on hospitals, making healthcare more sustainable.
6. Diabetes
Challenge: Diabetes management requires constant attention and can lead to severe complications if not handled effectively.
Solution: Digitally enabled tools and services, including glucose monitoring and insulin delivery systems, empower patients and connect them with healthcare professionals. These technologies predict glucose levels, reduce hospitalizations, and enhance diabetes management.
Final Thoughts
Remote Patient Monitoring solutions are revolutionizing chronic disease management in the United States.
They offer a personalized approach, improve patient outcomes, reduce healthcare costs, and enhance the overall quality of care. As the healthcare landscape continues to evolve, RPM remains a crucial tool in the fight against chronic diseases, ultimately benefiting patients, healthcare professionals, and society at large.
Be it treatment for anything, RPM's role is vital. Its use of devices and delivering high-quality care remotely enables patients to relax and forget in-patient visit pressures.
Why choose CapMinds RPM?
Simple new patient enrolment
Manual & automated patient data access
Customizable notification system
Fully compliant billing
Secure & HIPAA compliant
Practice specific support
Real-time tracking
Better at-home chronic care management
Reduced hospitalizations
Efficient Remote Physiologic & Therapeutic Monitoring
Easy service integrations and customizations – whatever you need!
CapMinds RPM solution allows patients to use digitally connected devices – like heart monitors and blood pressure cuffs to perform routine tests and share their health data with a healthcare professional. For more details visit our website and get started now with us on your journey to more success.
"Let's make your practice more accessible to people around the world, together"