Importance of telemedicine in healthcare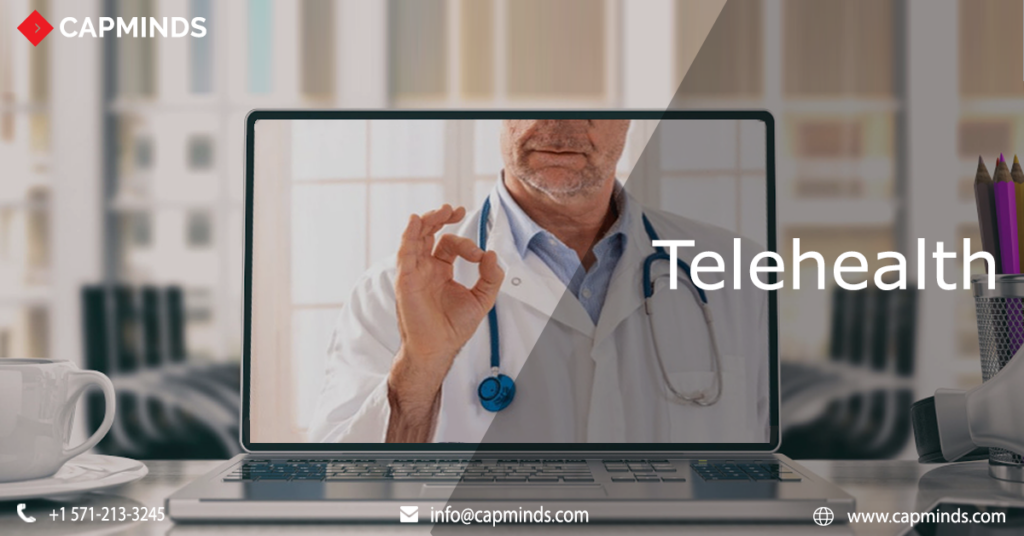 Healthcare organizations are going through a lot of crises these days. The COVID-19 problem is only exacerbating the incumbent situation. Telemedicine is one thing that is significantly going to change the way medical organizations survive. It allows for improved access to medical care, improved healthcare outcomes, cost-effective delivery, distribution of healthcare providers across many areas, and more.
Below are the important benefits of telemedicine in healthcare:
Improved patient outcomes:
The very outcome that medicine aims to achieve is to cure the sick. Thankfully, telemedicine helps in achieving exactly that where it allows you access to reach a care provider with much ease. In times of crises like the COVID-19 where the usual population of healthcare workers is working overtime to tackle this pandemic, telemedicine is a boon.
Increases access to care:
A lot of patients do not get the right treatment because of the distance between hospitals and homes. Some of these patients are not in a position to travel or they cannot bring doctors to their place. This geographical barrier is overcome with the help of telemedicine. In fact, it makes it much easier to bring specialized care to the patients. For communities that are living in rural areas or where travel is difficult because of the terrain, telemedicine is a lifesaver. For places that have a shortage of medical centers, telemedicine is a great way for medical care to reach the patients.
Reduces healthcare costs:
One of the main costs associated with healthcare is traveling. Not only is this a burden for the patient, but it is also a burden for the hospital as they have to save space for an extra patient. What if some of these patients do not have to step foot in a hospital at all? What if they could get access to medical care from any place with the help of technology? That is exactly what telemedicine is helping us to achieve. The fact that it reduces healthcare costs is the icing on the top.
Improves patient satisfaction:
There is a lot of flexibility associated with telemedicine for the patient. Why? They do not have to travel to get access to medical care, it is convenient and they could get medical attention at the time they request it and it is also happening in real-time. The fact that it makes the entire process easy for healthcare professionals is one of the most rewarding things about telemedicine.
Less exposure to illnesses from patients:
It is no secret that doctors are one of the most vulnerable as they are susceptible to all the germs that are carried by the patients they meet every day. Thankfully, telemedicine nullifies that issue totally as they are not exposed to the germs and pathogens that might carry contagious diseases.
When you communicate with your patient using digital means, there is no way that you will contract the disease. In times of pandemic, telemedicine is even more useful and life-saving by several notches when compared with the normal method of treating patients. This advantage is more pronounced and visible these days as the healthcare workers around the world are getting affected enormously too because of COVID-19. For patients with the virus, they are given periodic check-ins based on which the next step of action is scheduled. If they have to be taken care of in the hospital, then the patients are transferred in.
Reduced 'no-shows':
Hospitals are bound to lose out on revenues when patients don't show up for scheduled appointments. The time could have been allocated to anyone else and it is a missed opportunity. Some of the reasons why patients don't show up might be genuine, as some emergency, but they still create a dent in the revenue of the hospital. Telemedicine reduces that problem completely as patients don't have to travel to the hospital.
Better care quality:
With telemedicine, hospitals will only have to make way for pressing cases that will otherwise be utilizing hospital space. It reduces the rate of admission as well as re-admission. It helps patients who are going through physical injuries as they would rather stay within the comfort of their homes instead of staying in an unfamiliar place like a hospital if they are given the choice to do so. It allows for maximum optimization of space as well as time. By only having to attend to a few cases in the hospital and the rest via video conferencing facilities, the hospitals are also maintaining a healthy revenue cycle.
Better payment collection:
With telemedicine, payments will never be a problem. In fact, healthcare organizations can ask for advance payments even before the video consultation is about to start. They can also have different types of payment methods which will be helpful for the patient. This will ensure that there is a good cash flow for the hospital.
Attract new patients:
By offering telemedicine facilities, you will be able to attract a new stream of clients who might be in completely different geography. When patients understand the effectiveness and the real-life flexibilities that it offers, they will be referring to your hospital which offers telemedicine to more people. Even if existing patients move to a different place, they can still communicate with you through telemedicine which will directly impact your bottom line.
Conclusion:
With the steep rise in healthcare costs, and the fact that there are places where there is hardly any healthcare available, the need for telemedicine is more important now than ever. By treating patients from their homes, healthcare organizations are not only giving them peace of mind, individual attention, and lower costs, but they are also giving themselves additional revenue.
If you would like to know more about building a telemedicine platform for your healthcare practice, then get in touch with the healthcare software development folks from the Capminds team.