How To Prevent Medical Billing And Coding Errors?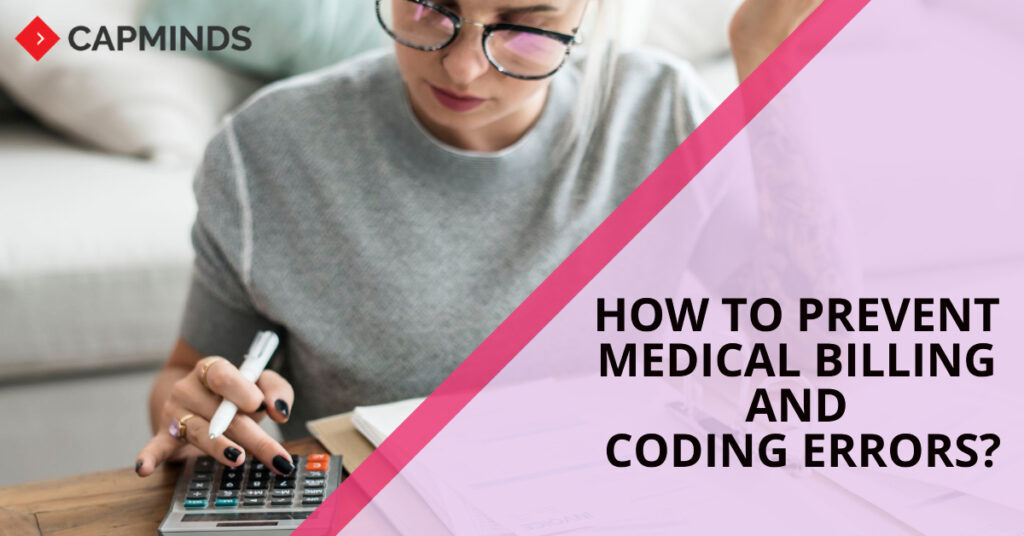 The accuracy of billing and claims processing is very important as medical billing is a critical process to the financial health of any medical practice. Even a very small medical billing and coding errors could be the foremost reason for claim denials or payment delays.
You should agree that the success of your claims are in the hands of your medical coders. Is your medical coders are experienced, up-to-date and details oriented? If yes, then you are in the right direction. If not, then this is the right time to train then to avoid errors.
So how to avoid medical billing and coding errors? Here are keys steps to prevent medical billing errors so that hospitals can quickly get reimbursed.
Stay Updated on Coding Rules
In today's healthcare industry, the medical codes are often getting changed and updated. And because of these medical code changes the claim denials have increased for many practices. As the medical coders will be already busy with their working processes and they won't have more time to concentrate on the updated medical codes to ensure that they are using the most accurate codes.
With thousands of CPT codes, it is easy to accidentally choose the incorrect procedure code when completing claims, especially if new codes are added. This will automatically lead to a medical coding error's and could cost you a portion of your revenue.So, it's clear that the medical coders should spend some time and make the right effort to stay updated on the latest medical codes and any coding changes.
Stay in touch with the insurance
The major reason for the medical billing claim denials is if the medical practice forgets to verify with the patient insurance coverage. Most of the errors can be prevented if a provider can verify the benefits at source where the patient avails a service. If suppose, a patient is a regular visitor to the clinic, then it can be hard to resist using his recently entered information. Insurance companies have different policies and more importantly, even for the regular patients the insurance information can change at any time. If there is a change in patient's insurance provider, the policy limit, or the terms of service, this will definitely lead to errors.
The key takeaway is whether the patient is a regular or a newly registered one, the medical coders should verify and communicate details such as authorizations, healthcare benefits, co-payment options, as well as the coverage terms. Because all of these terms plays a important role while billing the patients without errors.
Check with the Patient General Information
The errors and mismatches in the patient's name, gender, and birthday can be grounds for claims rejection. It is even more crucial to have a matching data including policy and group number if suppose the patient be dependent on the primary insurance holder. So it's very necessary to double check with the patient's data to avoid coding errors.
Train your staff in medical coding
In order to successfully reimburse the health claims, it is very mandatory for the insurer to check with the correct procedure codes and the diagnosis information. The usage of incorrect codes, and initiating treatment without medical necessity leads to the invalidation of claims.
An expert medical billing team will help your practice to prevent medical billing errors. They will keep track of the numerous codes for medical procedures, diagnoses and outpatient procedures which help you to reduce claim denials. So it is mandatory thing to ensure that the billing staff receives appropriate training in coding tasks.
Use Advanced Medical Billing Software
Using the advanced and updated medical billing software may help your practice to perform the medical billing coding process effectively without any errors. The best medical billing software helps to identify the incorrect information and ensure that there are no coding errors in the claim before submitting to the insurer.
So by using the medical billing software, you will have minimum denials and pending claims and reduces your administrative teams work. Before choosing the medical billing software for your practice, double check with your staff whether they are well-trained on how to use the system to prevent more billing errors.
Outsource Medical Billing And Coding Services To CAPMINDS
Medical billing and coding is definitely a complex process and it requires expert knowledge of the ever-changing regulations in today's healthcare industry. Handling increasing operational costs, decreasing reimbursements for expanding revenue sources are some of your daily stresses. So why don't you go with the top medical billing companies to outsource your billing process?
Nowadays finding the well experienced medical billers is a difficult task for a lot of practices. We, CapMindS relieve all your medical billing burden by providing end to end RCM services thereby improving your revenue cycle in a cost effective manner.