Health ATM: The constant actions to avoid its Operating Challenges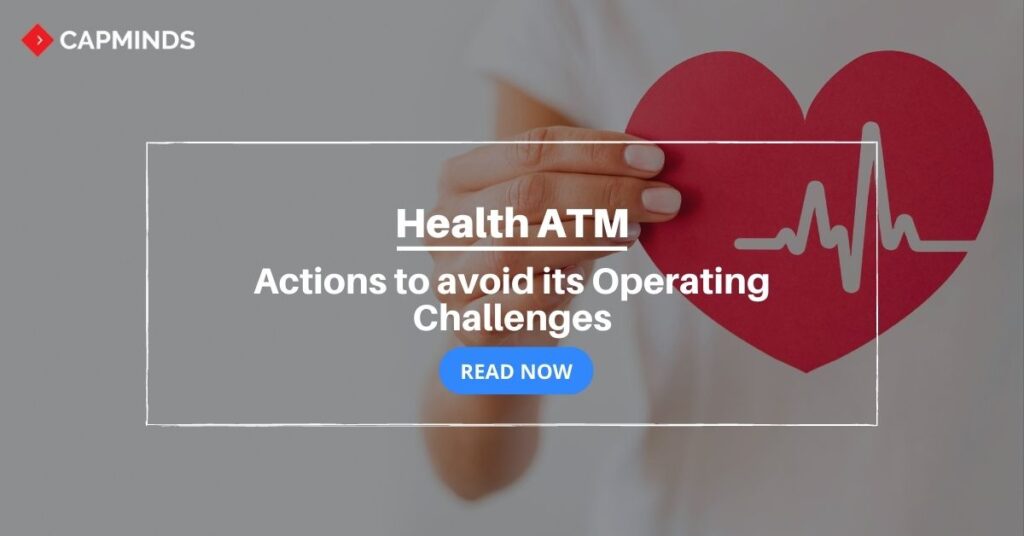 Health ATMs are aiding healthcare in breaking boundaries with convenience and care delivery. They can perform over 20 medical tests in minutes.
It hands out medicines and allows virtual interaction between patients & physicians. These ATMs can keep records of patients that can be accessed by them anytime, anywhere. The machine can carry out check-ups for approximately 23+ diseases in a case of 15 minutes, experts mention. Along with immediate treatments it can also conduct vital investigations.
What is Health ATM?
Health ATM is an integrated machine made to diagnose chronic diseases. It is an "all-in-one digital point" providing primary care and diagnostics. It has built-in modern diagnostic equipment for the identification of;
Basic vitals
Neurology
Cardiology
Gynecology
Clinical diagnostic
Pulmonary testing
Emergency facilities
Life-saving equipment & emergency facilities.
Health ATMs have a touch screen like bank ATMs. It is designed for managing health information and allows people to access their PHI via any web browser using the internet.
Health ATMs: The Challenges in Operating them
Like any other applications or solutions of the healthcare spectrum, Health ATMs too come with their fair share of challenges.
The main aim of health ATMs is to ease access to healthcare for the rural public.
But the electricity supply there is not assured to be uninterrupted as well as the internet connectivity.
Encouraging the staff of primary centers or government facilities to manage health ATMs can be challenging.
Health ATMs demand continuous refilling of consumables and maintenance. Without proper maintenance, it will lose its worth and purpose.
Also, there is a lack of awareness & training about how to maintain "health ATMs".
Overcoming Health ATM challenges
Health ATM challenges can only be overcome with collaborative efforts from healthcare people.
Many groups are already working together for improving the current health ATM model's capabilities.
Many wellness ventures are adopting health ATMs in villages and addressing health issues.
Many are deployed at malls and airports to provide easy access to diagnostic reports by caregivers.
Its abilities & benefits are promoted by many organizations through articles, and other media means.
Final Thoughts
Health ATMs have been growing since they proved their worth in providing remote primary care to many lives worldwide. Its beneficial features have made it a successful one in the healthcare realm.
In a few years, Health ATMs will revolutionize the way care is delivered to the needy. It will help both the rural & urban sides with expanded features fulfilling public requirements. It can help providers all over the world to attract more patients and increase their experience & engagement.
"Join hands with CapMinds and walk with us in revolutionizing healthcare"