FHIR For Payers: Challenges & Benefits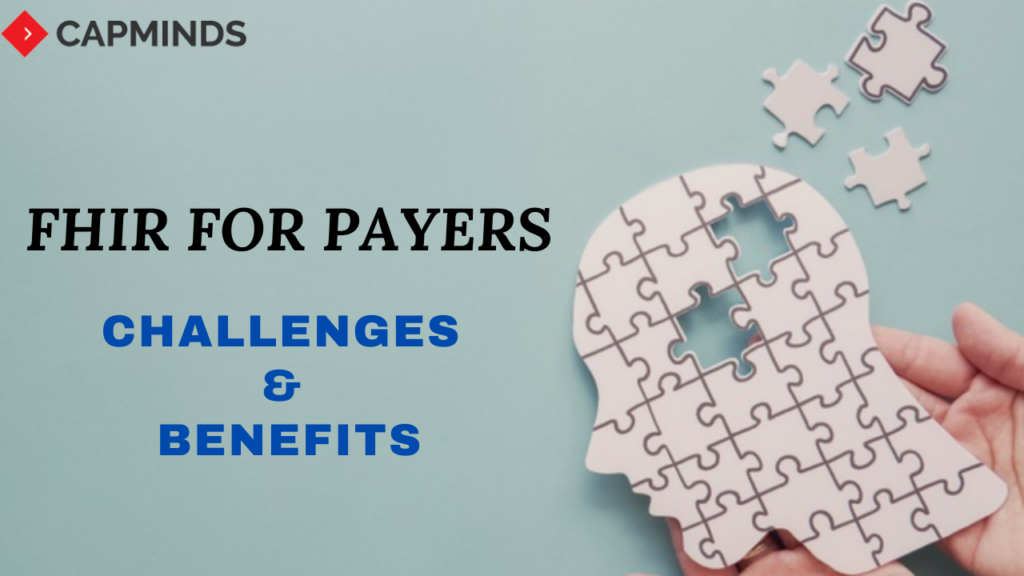 HL7 Fast Healthcare Interoperability Resources (HL7 FHIR) offers a new point of view on medical care interoperability. FHIR consolidates the best highlights of past interoperability standards with the most recent web standards.
FHIR for payers: Payers will benefit from FHIR's utilization in the healthcare marketplace. It is the cutting edge standard for sharing healthcare information. Implementers can modify FHIR's core data elements, i.e., extensions. This extensibility is built-in; it doesn't break the core standard or requires significant work. In this article, we highlighted the challenges and benefits of FHIR for payers.
FHIR For Sharing & Exchanging Data
From top healthcare vendors to federal organizations in the nation, in the country, nearly everyone with a stake in the world of healthcare data seems to have agreed that FHIR's internet-based approach to sharing and exchanging information offers the most tangible promise for accomplishing the business' objectives of consistent interoperability and patient-focused, data-driven care.
Success Stories Of FHIR
A large payer reduced development time by six months on a time-critical member-facing project and spared $500,000 by moving from custom API advancement to FHIR.
A large provider implemented a chronic disease, SMART-on-FHIR application for patients in under 100 days.
A large vendor built a care coordination application for the VA Care Coordination Challenge, from design concept to working concept, in about two months.
As adoption increases, FHIR makes way for the exchange of payer and provider information in a standard, open format. It safeguards payer integration access points, decreases long-term expenses, and eases the burden on implementers across payers, providers, and vendors.
FHIR For Payers: How it came into the act?
The main role of the interoperability rules, issued in March by the U.S. Department of Health and Human Services (HHS), was to empower patients to have safe and secure access to their health information to assist them with settling on better medical care choices. As envisioned by HHS authorities, API will be among the essential key through which healthcare organizations, for example, payers and health systems encourage patient access to this data.
That is the place where FHIR came to action. A vital arrangement of the rules is the necessity that developers use FHIR version 4 as the specialized standard supporting the application program interfaces (APIs) that medical services applications use to exchange information with different applications and data systems.
For payers and other healthcare organizations, FHIR offers a few points of interest over other healthcare data standards. While other standards without a doubt include important health information, that information isn't really simple for applications to utilize.
FHIR, interestingly, is a more specialized standard that empowers applications to plug directly into electronic health records systems or claims databases to obtain patient health data. Also, when stood out from other standards, FHIR for payers, considers the sharing of little, discrete, explicit pieces of information, instead of reams of data in a Continuity of Care Document.
RELATED:
Benefits Of FHIR For Payers
The U.S. Department of Health and Human Services (HHS) is changing the ways health insurance carriers (such as UnitedHealth Group and Blue Cross Blue Shield Association) address interoperability and patient access to data. Under the regulations, payers can leverage FHIR standards to better coordinate care in many ways, including:
Effectively update providers about health plan conventions
More liberated exchange of claims data and other patient health information using applications from third-party developers
Automated evaluation/approval process, reducing time spent answering phone calls from practice staff about coverage
FHIR Challenges For payers
Quality of the clinical data – A great challenge in FHIR for payers
One of the greatest challenges revolves around the quality of the clinical data that payers present to members. Health plans must use the FHIR standard to make these five types of data available:
1) Adjudicated Claims
2) Encounters with Capitated Providers
3) Provider Remittances
4) Enrollee Cost-Sharing
5) Clinical Data, including Laboratory Results
A few payers have recently implemented systems to deal with the initial four types of information, which can be planned to three parts of FHIR, specifically: an explanation of benefits; patient; and coverage resources. The fifth kind, clinical information, is commonly the most important information for patients yet also speaks to the main possible roadblock for payers, especially those that are not yet utilizing clinical information.
The reason is that the success of FHIR as an exchange format is dependent on data being well-structured. Because clinical data is often incomplete, redundant, or inconsistently coded, its value for patient access via FHIR can be limited. Data that is inadequately framed in the source electronic health record will deliver deficient as an FHIR resource.
Despite its state, clinical information exists in a wide range of structures and should be planned to a huge index of FHIR resources. In particular, the regulations get down on the utilization of the U.S. Core Data for Interoperability, which contains normalized health data classes and information components and utilizations over twelve unique pieces of the FHIR standard.
While payers' battle to accomplish "clean" clinical information that can be successfully utilized in FHIR APIs is probably going to be considerable, data quality advancement will yield huge rewards in higher part fulfillment, improved HEDIS scores, stronger population health analytics, and more-accurate risk adjustment.
The payers need to overcome the common challenges with FHIR to maintain interoperability between health systems and healthcare technology solutions. Make use of the best FHIR implementation and support services offered by CapMinds to improve your clinical workflow.