Case Study: Cutting Down Constraints By Efficiently Migrating Patient Data To A New EMR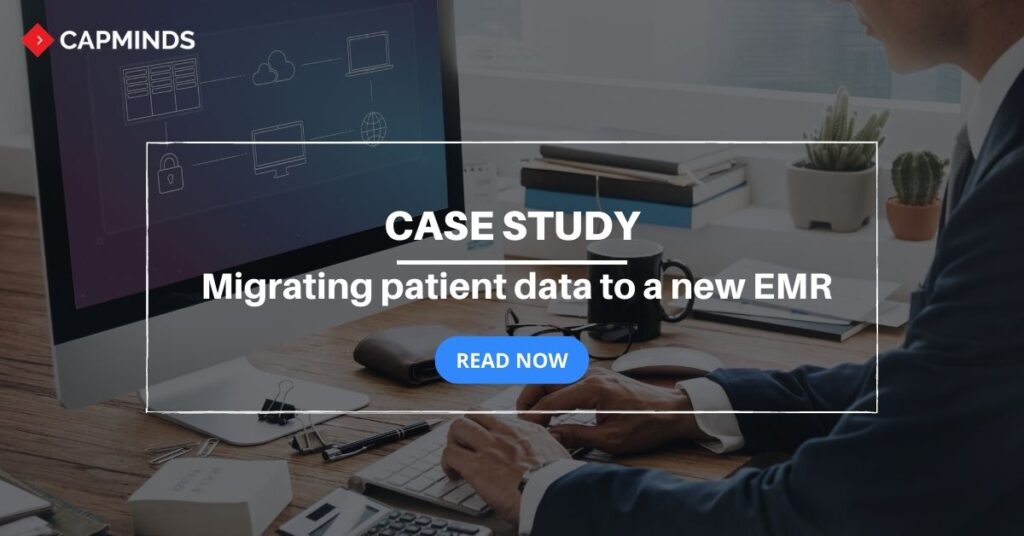 Client Overview
One of the top USA healthcare providers for women offers business services to physicians and their physicians.
It provides aggregate services like practice management, billing and collection, revenue enhancement, and clinical services for ob/gyns, reproductive endocrinologists, urogynecologists, and other women's health specialists.
They support the physician's business team that offers specialized techs, an experienced team of experts, industry-leading business solutions, and proven business strategies.
Business Challenges
They planned on implementing a new practice management solution for 240 physicians.
Only had a narrow implementation time of six months.
They were challenged to find a solution to migrate data for 400,000 patients into the new EMR in such a short period.
Were worried about whether the physicians can access critical records when the new system was live.
Our Approach
The Women's healthcare provider was familiar with CapMinds Technology which they had used to automate various business processes. They found the solutions to their challenges with CapMinds' migration platform. CapMinds was able to attach the records to the new EMR within a three-month time frame, by working dedicated to the project. CapMinds offered an alternative solution that made the process faster, less expensive, and more accurate.
The Outcomes
CapMinds' advanced and professional data migration platform ensured comprehensive data integrity
This reduced media and storage costs and improved ROI significantly
CapMinds comprehensive migration platform reduced interference with daily business operations with minimal manpower
CapMinds meticulously upgraded the fundamental applications and services while magnifying effectiveness and efficiency
It impeccably guided in the scaling of resources to satisfy the growing needs of business datasets
The women's healthcare provider was able to successfully get the 400,000 patient records available for their physicians' use in the new EMR within the shorter time frame
The records were provided in a format that was familiar to the physicians and direct access to them from the new EMR was facilitated
This avoided the requirement for clinicians to spend more of their valuable time logging into the legacy system and looking for the data needed to render optimal care
Data Migration Services From CapMinds
CapMinds data migration solutions consigns healthcare providers with the best features and ways to migrate data quickly and make their workflows more efficient and filtered. Our process allows healthcare providers to shut down access to their considerable legacy systems. CapMinds facilitates the shortest time for completing migration by processing the records faster with a dedicated team of migration specialists.
Our cloud migration services smartly help providers to do this efficiently by eliminating stress from programming it themselves or hiring staff to do it manually. Our capabilities position you in such a place where with our guidance you'll be able to quickly establish your unique needs, expertly compose customizable options, and easily establish a compliance-certified strategy.
"Reduce your overbearing challenges and step towards a higher functionality by choosing CapMinds data migration Services"